Hear Ron Miles' Ethiopian Pop-Inspired Single 'Queen Of The South'
The cornetist and composer makes his Blue Note debut with 'Rainbow Sign' on October 9.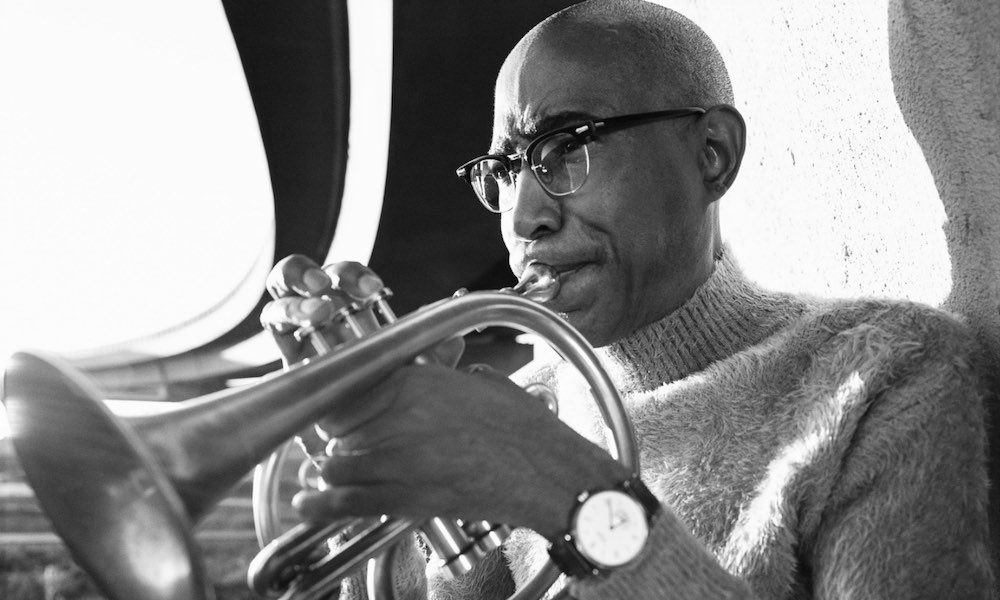 Acclaimed cornetist and composer Ron Miles will make his Blue Note Records debut with Rainbow Sign, out October 9. Ahead of the album, Miles has shared his Ethiopian pop-inspired single, "Queen of the South."
The track has a contemplative, meandering groove and a rhythm that jumps side-to-side. Miles' cornet is front-and-center, of course, but the rest of the ensemble make their voices heard with moments of lucidity, and a running motif that sticks in the back of the brain.
Rainbow Sign, Miles' follow-up to 2017's I Am A Man, was written in the wake of the passing of his father in 2018. "I became more of a caregiver to him," Miles' writes in a press release. "I was so happy that we made it all the way around, and that he was able to know before he passed just how much he was loved."
The album was recorded with Miles' band, comprised of pianist Jason Moran, guitarist Bill Frisell, bassist Thomas Morgan, and drummer Brian Blade. The composition draws upon artistic inspirations from James Baldwin to The Carter Family. Sonically, Miles reaches from jazz to blues on this album, hoping to bridge the gap between the two.
"[Blues is] the first music that really gets to the point for Black people about possibilities," says Miles. "Before that, the possibilities were very limited: you could go to heaven, but you weren't going to travel. With Rainbow Sign, we have music that is true to the blues, yet it reflects the times we're in right now while still showing us what's possible."
"I hope listeners are able to find their truth in it," he adds, of his latest album. "That when they hear it, it'll make them think of something, make them feel something that's special and unique to them. Wherever you are in your journey, hopefully it'll speak to you in some way."
Rainbow Sign is out October 9 and can be preordered here.