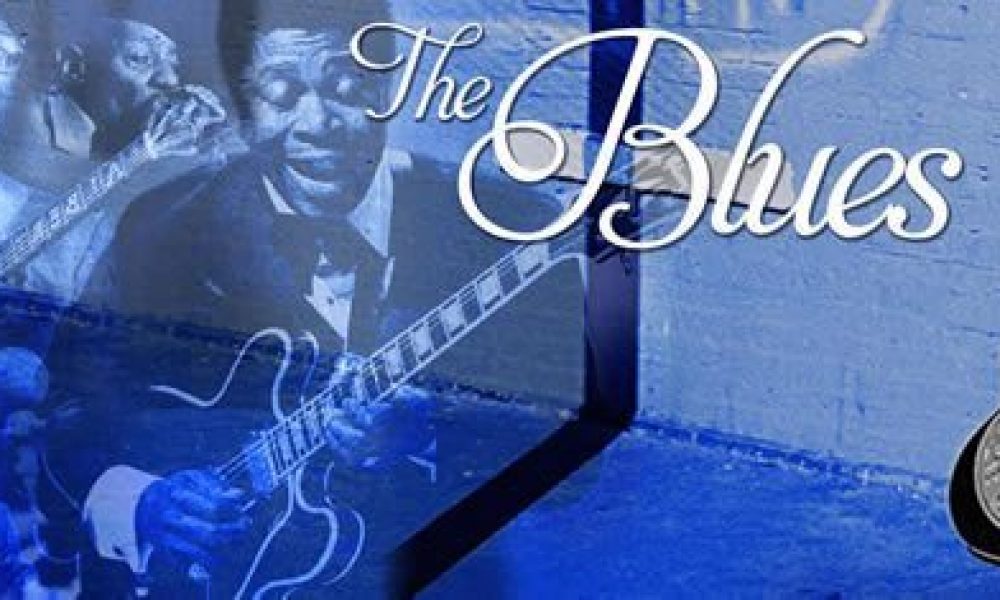 The Blues grew out of the heat, hardship and misery of the Mississippi Delta in the Southern United States before the flame travelled across the Atlantic, where men like Eric Clapton carried the torch to a new generation of devotees. In the Delta, men like Howlin' Wolf, John Lee Hooker and B.B. King were born. They and others took the Blues to Chicago, where it got electricity with help from Muddy Waters, Buddy Guy and many others at Chess Records. In the 1960s, The Rolling Stones, John Mayall and other British blues lovers nurtured the Blues in Britain; in more modern times the torch has been carried by a younger generation, represented by Robert Cray. Join us to discover a whole mess of blues. . .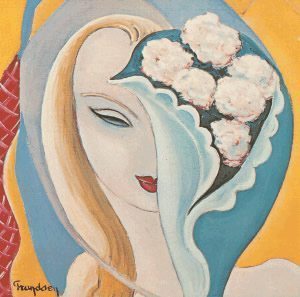 No one person invented The Blues, nor was there was one single event that caused someone to start singing them. Men and women, both black and white, on both sides of the Atlantic, have embraced this deep and satisfying musical genre. One of the earliest white disciples of the Blues was Eric Clapton. After playing with both the Yardbirds and John Mayall's band, he formed Cream with Ginger Baker and Jack Bruce, before embarking on what has been one of the most successful solo careers of any musician. Clapton's deep love of the blues has seen him working with black and white musicians to record some of the music that has defined rock, among them Layla and Other Assorted Love Songs (left) and the excellent Slowhand; none of which would have happened without the Blues.
Eric Clapton getting his big break with John Mayall was nothing unusual; Mayall ran what some have called the British Blues College. Mayall was one of the very first British musicians to fully immerse himself in the Blues. He first learned to play the guitar before switching to the piano, inspired after listening to Meade Lux Lewis and Albert Ammons records. By the time he was 17, he was already playing the Blues in Manchester and at art school, Mayall formed the Powerhouse Four and continued playing after he graduated.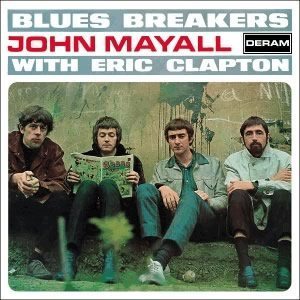 Encouraged by Alexis Korner, he headed to London where in 1963, aged thirty, Mayall formed the Bluesbreakers, a band with arguably more line-ups than any other in the history of modern music. He was introduced to Decca staff producer, Mike Vernon, who persuaded the label to sign the band. The Bluesbreakers' first single, 'Crawling up the Hill' coupled with 'Mr. James', was released in May 1964 – it was not a hit. From then on John Mayall's revolving cast of musicians recorded some of the best British Blues with some of the biggest names in Rock music.
Eric Clapton left the Yardbirds to join Mayall in October 1965 and at his first session they cut a single for the Immediate label, produced by Jimmy Page. Early the next year they cut the brilliant album, Bluesbreakers with Eric Clapton, which proved to be a breakthrough for both men. Eric Clapton went on to become a rock icon, a guitar god, yet he has never lost his passion for the music that inspired him as a teenager. It was music from the mystical land of America that was played by men who he would later get to know, but back in the early 1960s they just seemed liked mystical gods.
Yet the Blues goes way back, describing a feeling or a mood as 'blue' started in the 16th Century; by the 19thcentury it was used to describe a fit of depression, boredom or sheer unhappiness. It particularly associated with the black population that lived in the Southern States of America, but by 1912, when W. C. Handy published Memphis Blues, which ironically is not a blues tune but an instrumental cakewalk, the fad for using the word blues in song titles was firmly established.
Two years before Handy's Memphis Blues came out, a baby – his parent's christened him Chester – was born in the Mississippi Delta. He later got the nickname Howlin' Wolf on account of his singing style. He first recorded at Sun Studios in Memphis, Tennessee; Sam Phillips, who owned the studio as well as Sun Records, leased 'Moanin' at Midnight' to Chess Records and it became Wolf's first hit in 1951. Wolf was admired by the Southern Blacks who had moved to Chicago and later by young blues aficionados in Europe including Eric Clapton, who in the 1970s got the opportunity to record with him in London.
Two years after Howlin' Wolf was born, Sam Hopkins entered the world and grew up in Leona, Texas where he made his first guitar out of a cigar box. By the late 1920s he had formed a partnership with his cousin, Texas Alexander and started calling himself, Lightnin' – the Blues likes a nickname. After a spell in prison – another thing not uncommon amongst Blues singers, he recorded in the late 1940s going on to become one of the most prolific recording artists of the 20th century. His style of blues is closely allied to the pre-war country blues of men like Robert Johnson and Big Bill Broonzy; both can be heard, along with a whole host of others on the 4 CD box set, 100 Years of the Blues.
Lightning's singing styles is idiosyncratic, which is another typical aspect of the blues. Often the last word or syllable is dropped from the end of a line, creating a loose and unfinished sound to the performance. A partial explanation of this, could lie in the fact that many of the songs had their origins in the call and response mechanism of the work song, or spiritual. The 'chorus' would often finish a line that had been started by the 'caller'.
Sonny Boy Williamson was probably born in the last year of the 19th century and his way of singing is rooted in the pre-war style; he was also a wonderful harmonica player who inspired many young British singers to take up the instrument. His recording debut was in 1951 and he later played harmonica on Elmore James's classic, 'Dust My Broom' and by 1955 he recorded his first sides for Checker Records, a Chess subsidiary, including Don't Start Me Talkin', which made No.3 on the American R&B chart.
Muddy Waters was born on a Mississippi plantation in 1915, before moving to Chicago in 1943 and later playing guitar on Sonny Boy's Checker debut. In mid-summer 1941, Alan Lomax, the pioneering musicologist who did so much to further our knowledge of the Blues, recorded Muddy at Stovall's Plantation, for the Library of Congress. In 1944 Muddy switched to electric guitar, a move that galvanised his career, as he continued to play traditional Delta bottleneck, but his use of electricity helped 'invent' post war Chicago Blues. In 1948 Muddy cut 'I Can't Be Satisfied' and 'Feel Like Going Home', which Leonard Chess released on Checker and it made No.11 on the R&B charts in September 1948. From this point, Muddy's career really took off and he become the premier bluesman on the Chicago scene.
Delta Bluesman John Lee Hooker, is another prolific recording artist, although in the early days of his career it was tricky trying to track exactly what he'd recorded, as he had a tendency to use pseudonyms, including Texas Slim, John Lee Cooker, Delta John, Birmingham Sam, Johnny Williams, The Boogie Man, John Lee Booker, John L. Hooker and even Little Pork Chops. He visited Britain many times in the 1960s and was another who was inspirational to white performers, through iconic records like Boom Boom, In The Mood and Crawling King Snake.
Chess Records in Chicago was the spiritual home of the blues from the late 1940s to the 1960s and Muddy Waters was the uncrowned king of Chicago blues. Yet there were others who vied for his crown, including Howlin' Wolf and John Lee Hooker. Muddy famously said: "the blues had a baby, they called it rock 'n' roll"; Chuck Berry, Jackie Brenston (with some help from Ike Turner), who it's argued made the first rock and roll record – not that we necessarily agree – and Bo Diddley all had a hand in its birth.
Another King of the blues was Albert King, who sometimes gets overlooked in favour of his more illustrious fellow guitar virtuoso, B.B. King. Albert recorded for Stax Records in Memphis and was responsible for inspiring many including Cream and Eric Clapton, who covered his 1967 recording, Born Under A Bad Sign.
Riley B. King, The Beal Street Blues Boy, aka Mr. B.B. King was born in the Mississippi Delta in 1925 before moving to Memphis in the 1940's, where he recorded his debut, 'Miss Martha King' in 1949; you can hear it on The Life of Riley soundtrack album released in 2012. The following year, he was another who got a chance to record at Sun Records and the two sides he cut at the studio with Sam Phillips were released by the Bahiri brothers, through their RPM label. After these records failed to catch hold, the younger Bihari returned to Tennessee and recorded B.B. in a room at the YMCA in early 1951 and a year later, B.B. recorded Lowell Fulson's Three O'clock Blues. It spent 5 weeks at No.1 in early 1952 and was the start of the most successful career in modern Blues history. 'Three O'clock Blues' is included in the 10 CD set Ladies & Gentlemen, Mr. B.B. King.
Guitar toting bluesmen were the inspiration for so many young guitarists around the world and it's fair to say without the Blues there would be no rock music and no guitar gods. Buddy Guy was helped by Muddy Waters to get a recording contract and then went on to inspire legions of guitarists. His recording of 'First Time I Met the Blues' shows not just his hot licks, but also the aching vocal style that made him another Chess favorite. He plays with Muddy Waters on his mentor's Folk Singer album and it is among the greatest blues albums ever to be recorded.
Singing gospel music in San Francisco gave young Jamesetta Hawkins, better known as Etta James, a musical grounding that stayed with her throughout her long career. She recorded her first single, 'The Wallflower', for the Modern label in 1954, it became an R&B No.1 the following year; she was barely seventeen years old.  In 1960, she signed to Argo, a Chess subsidiary, and from this point, Etta's career took off. Still, only 22 year old when her first single for the label, 'All I Could Do is Cry' made No.2, it established her as a regular on the R&B charts. The following year she had hits with 'At Last', a cover of a Glenn Miller hit from 1942, and a cover of Mildred Bailey's 1937 hit 'Trust In Me'. Neither of these two records are blues songs, yet Etta made them as bluesy as it's possible to imagine.
He has since recorded with Eric Clapton, yet it took Robert Cray (left) a long time to make his first record and longer still to breakthrough. It was with his fifth album, Strong Persuader, which took Robert from being an opening act for the likes of Clapton to a Grammy award-winning headliner.  In the twenty-five years since Strong Persuader came out, Robert Cray has released fourteen albums that have all sold in large numbers and earned him a reputation as one of the best blues performers in the modern era.
If you are struck by nothing else when listening to this great music you will be touched by the musician's commitment to their craft, the depth of their emotion and the sheer potency of feeling….that is what the blues is all about. It's music for all times – the best of times, the worst of times. The blues is the soundtrack to life because the blues is about life, love, loss, good times and bad times. It's music that takes you up, brings you down and… the blues is forever.
Format:
UK English