Sam Fender Shares Rare Track, 'Alright' On Streaming Platforms For The First Time
An outtake from the 'Seventeen Going Under' sessions, the song was previously the flipside of 'Long Way Off'.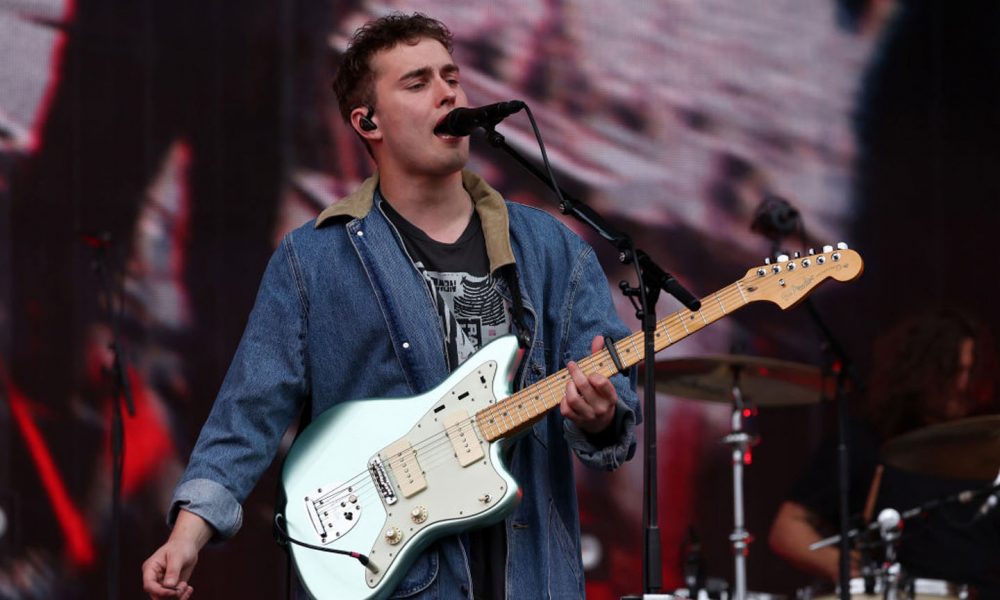 Sam Fender has shared his rare B-side "Alright" on streaming platforms for the first time – you can listen to it below.
The track was recorded as part of the sessions for the North Shields singer-songwriter's acclaimed second studio album, Seventeen Going Under, and originally served as the B-side to the single "Long Way Off".
"Alright" was also previously released as a special edition 7 inch vinyl for Record Store Day 2022.
Last night (July 14), Fender posted the official artwork for the song on social media. "Something special coming tonight," he wrote. He later shared a link to the digital version of "Alright", which is now available to stream and download.
"'Alright' is one of the first tracks from the Seventeen Going Under era," Fender said. "It was always a favourite of mine, and somehow didn't make the record. It's about growing up and the theme of cheating death."
The song arrives ahead of Fender's biggest headline show to date tonight, July 15 at Finsbury Park in London. Support at the outdoor gig will come from the likes of Fontaines D.C., Declan McKenna and Beabadoobee.
Back in May, Fender said it was "absolutely f_king ridiculous!" that the outdoor show had sold out. The musician is following in the footsteps of Arctic Monkeys, Queens Of The Stone Age, Pulp and Liam Gallagher in headlining the park.
"I'm absolutely psyched to be playing Finsbury Park," he told NME upon the date's announcement. "What a mad night this is going to be. Some huge artists have played there over the years… it's gonna be wild."
This year, Sam Fender was one of the winners of this year's Ivor Novello Awards, which took place at Grosvenor House, London. Recipients include Sam Fender, Little Simz, Ed Sheeran, Dave, and more.
In the 67th year of The Ivors, 21 songwriters and composers collected Ivor Novello Awards across 14 categories, in recognition of outstanding achievements in songwriting and composing for screen. They are judged by award-winning songwriters and composers from The Ivors Academy.
Listen to the best of Sam Fender on Apple Music and Spotify.