Sam Smith's 'Like I Can' Back On The Charts Thanks To TikTok
More than 1.5 million videos have been uploaded to the app utilizing the song.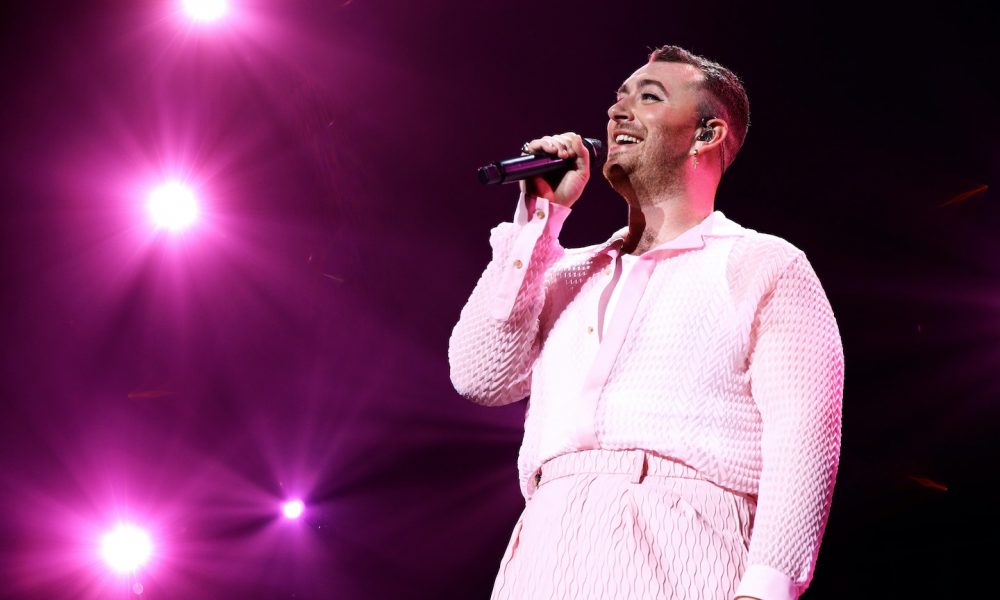 Over seven years after the release of their debut album In The Lonely Hour, Sam Smith is receiving a spark of TikTok virality as the album's fifth single "Like I Can" becomes the soundtrack for multiple trends on the viral video app.
Written by Smith and Matt Prime and produced by Steve Fitzmaurice, Jimmy Napes and Mojam, "Like I Can" details the comparisons made following the end of a relationship. In the song, Smith assures the subject that they'll never find anyone quite like them who will love them in quite the same way.
Users on TikTik have tried on a few different interpretations of the song's hook, "There may be lovers who hold out their hands / But they'll never love you like I can, can, can," in their videos. In the relationship trend the song sparked, users have posted videos and photos of themselves with their partners, siblings and best friends with an overlay of the chorus.
Smith participated in the trend themselves, with a twist. In their video, which has racked up 29.5 million views and 3.3 million likes since it was uploaded, the singer is shown cuddling with their dog Velma in a sprawling, green field. In a comedic blooper-type video uploaded after the original video went viral, Smith let viewers in on the behind-the-scenes struggle of getting his dog to run to them in perfect timing with the song's audio.
Smith's video is one of more than 1.5 million uploaded to TikTok using "Like I Can." Apart from the relationship trend, the song has also been used alongside the app's freeze frame photo filter. In the #FreezeFramePhoto trend, users take freeze frame photos of themselves laughing naturally as a test to see how photogenic they are. A number of the most popular videos under the "Like I Can" audio have amassed more than a million views.
Since going viral on the app in August, "Like I Can" has re-emerged on the Spotify Top 200 chart at No.77. Following its 2014 release, the track charted in over two dozen countries and landed at No.5 on Billboard's US Dance Club Songs chart.