Elvis Costello, Sting Fight To Save New York's Birdland
A star-studded live-stream concert will raise funds for the hallowed jazz venue on Sunday.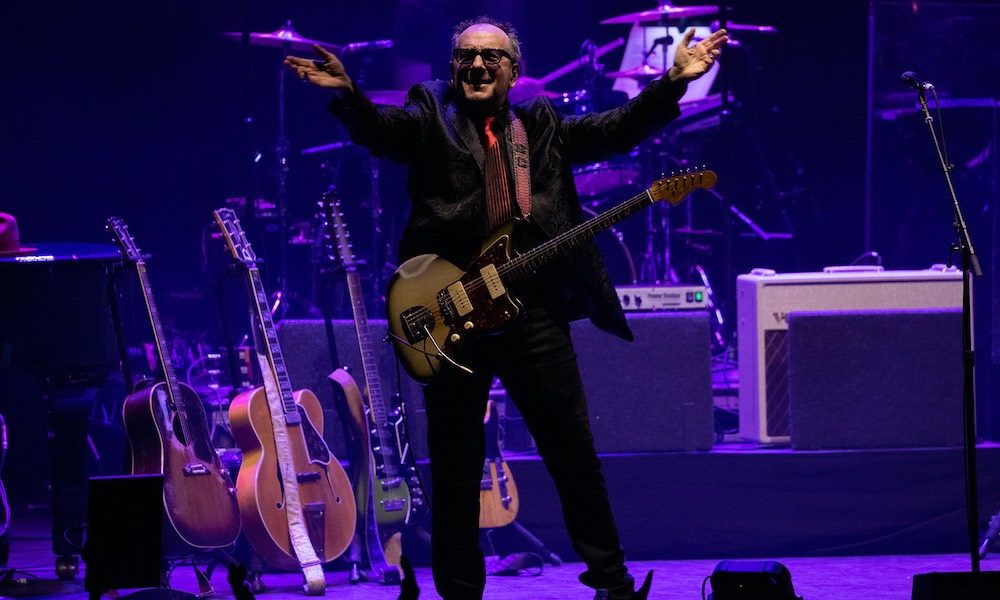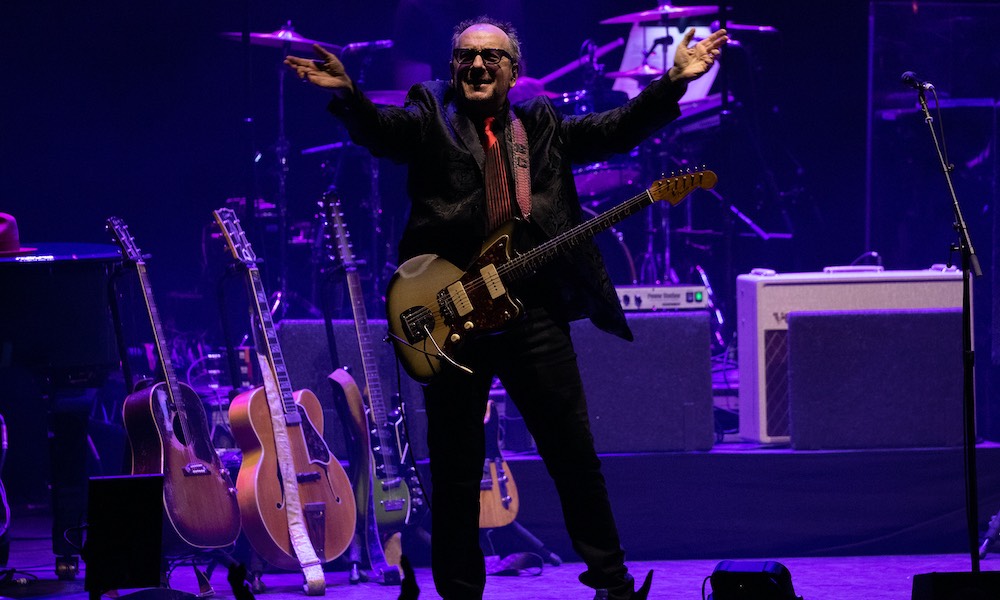 A trove of artists from around the world are engaged in efforts to save New York's hallowed jazz venue, Birdland, from closing permanently. In the past days, artists like Elvis Costello, Sting, and Billy Joel have lent their voices to promote the campaign, while a star-studded, virtual concert will also raise much-needed funds to save the venue on Sunday, January 24.
Birdland, named for pioneering saxophonist and frequent headliner Charlie "Bird" Parker, opened its doors in 1949. Over the next decade, the club hosted some of jazz's biggest names, including John Coltrane, Count Basie, Billie Holiday,
Dizzy Gillespie, Thelonious Monk, Miles Davis, Sarah Vaughan, and Stan Getz, among countless others. In more recent years, Birdland has featured such stars as Diana Krall, Pat Metheny, Oscar Peterson, Ron Carter, John Pizzarelli, and Dave Brubeck.
While Birdland has survived a 20-year hiatus and two moves – relocating to Manhattan's Upper West Side in 1986, and back down to its original midtown neighborhood in the 90s – the club has faced unprecedented times amid COVID-19, as have countless independent venues across the country. Although the recently-passed Save Our Stages Act will offer much-needed aid to venues, clubs like Birdland are still in danger of closing, as the pandemic continues to surge.
A variety of artists have shown their support of the venue and shared memories of Birdland. As reported by Rolling Stone, Sting compared the venue to such landmarks as the Eiffel Tower, Buckingham Palace, and the Coliseum, stating "What really made America great was jazz music. We have to save Birdland." Elvis Costello, meanwhile, spoke about watching pianist Cedar Walton perform at the venue, where he was joined by his wife, Diana Krall, and the Grateful Dead's Phil Lesh. "That's not an evening you can readily imagine, but that's just one of the things that can happen when you find yourself in a place like Birdland," he added.
Sunday evening's "Save Birdland" concert kicks off at 7:00 pm EST and will feature a variety of high-profile appearances and performers, including Costello, former president Bill Clinton, Clive Davis, John Pizzarelli, Wynton Marsalis, Matthew Broderick, Leslie Odom, Jr., Manhattan Transfer, Peter Cincotti, and Whoopi Goldberg.
In addition to the benefit concert, New York theater producer Tom D'Angora
has set up a GoFundMe campaign for donations. To date, the campaign has raised over $250,000 to keep Birdland's lights on.
For more information on the "Save Birdland" concert and campaign, visit the official website.