Second Instalment in 'Jazz Loves Disney' Series Set For Release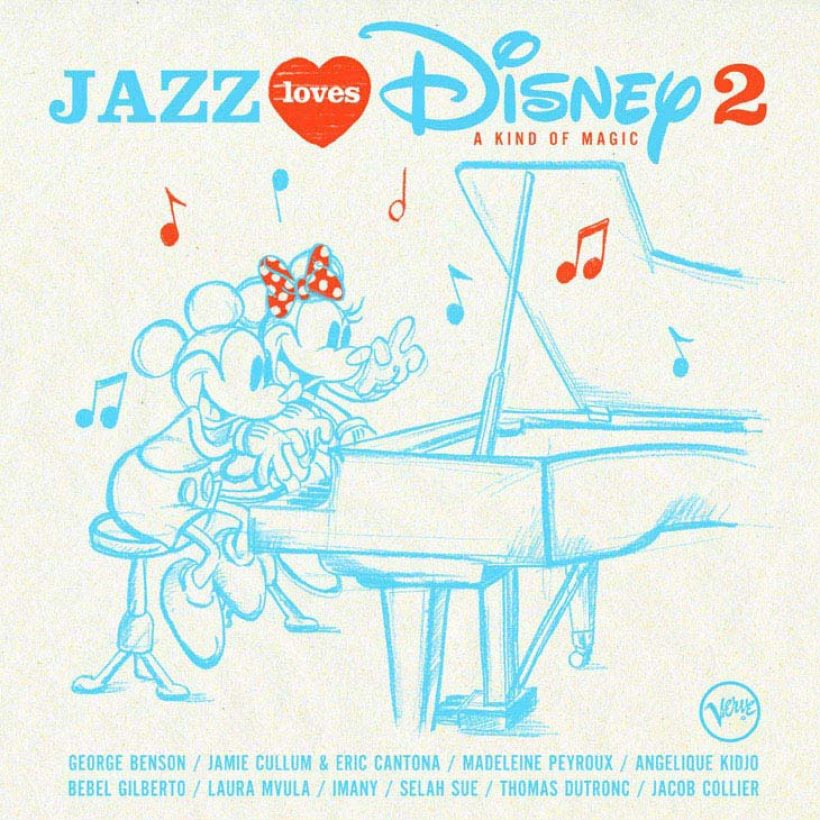 The second installment of the Jazz Loves Disney series, Jazz Loves Disney 2: A Kind of Magic is set for release through Verve Records on 10 November 2017. The new title features guest artists including Angélique Kidjo, Laura Mvula, Jamie Cullum, Jacob Collier, George Benson, Madeleine Peyroux and more, taking on beloved melodies from the Disney canon.
The Jazz Loves Disney series celebrates the nostalgia and universal appeal of the music of Disney films. The rich catalogue of Disney songs that span genres and generations inspired producer Jay Newland and arranger Rob Mounsey to continue the series.
The album opens with the famous theme from Beauty and the Beast 'Tale As Old As Time,' which gets a bossa nova makeover thanks to Brazilian singer Bebel Gilberto, daughter of the brilliant singer-songwriter and guitarist Joao Gilberto. Beloved jazz vocalist Jamie Cullum and international soccer star Eric Cantona form an unlikely pair with their theatrical reading of Beauty and the Beast's 'Be Our Guest.'
Jazz loves Disney 2 – A Kind Of Magic (International Album Trailer)
Grammy-award winning singer/multi-instrumentalist Jacob Collier, who rose to fame last year, takes on The Little Mermaid's 'Under The Sea' with an electric-jazz flare. Angélique Kidjo gives us a taste of 21st century Disney magic with Zootopia's 'Try Everything,' originally sung by Shakira and Laura Mvula gifts her voice to Mary Poppins' beloved lullaby 'Stay Awake,' made immortal by Julie Andrews.
Jazz Loves Disney 2: A Kind Of Magic will be released on 10 November you can pre-order here. Scroll down to read the full tracklist.
Jazz Loves Disney 2: A Kind Of Magic
'Tale As Old As Time' – Bebel Gilberto (Beauty & The Beast)
'Someday My Prince Will Come' – Imany (Snow White)
'Be Our Guest' – Jamie Cullum & Eric Cantona (Beauty & The Beast)
'Under The Sea' – Jacob Collier (The Little Mermaid)
'Try Everything' – Angelique Kidjo (Zootopia)
'Steamboat Willie' – The Amazing Keystone Big Band (Steamboat Willie)
'Les Corbeaux' – Thomas Dutronc (Dumbo)
'So This Is Love'- Selah Sue (Cinderella)
'The Golden Touch' – Madeleine Peyroux (The Golden Touch)
'You'll Be In My Heart' – George Benson (Tarzan)
'Stay Awake' – Laura Mvula (Mary Poppins)
Format:
UK English