Slowthai And Skepta Channel Classic Horror Flicks In 'Cancelled' Video
slowthai's sophomore album, 'TYRON,' drops this Friday.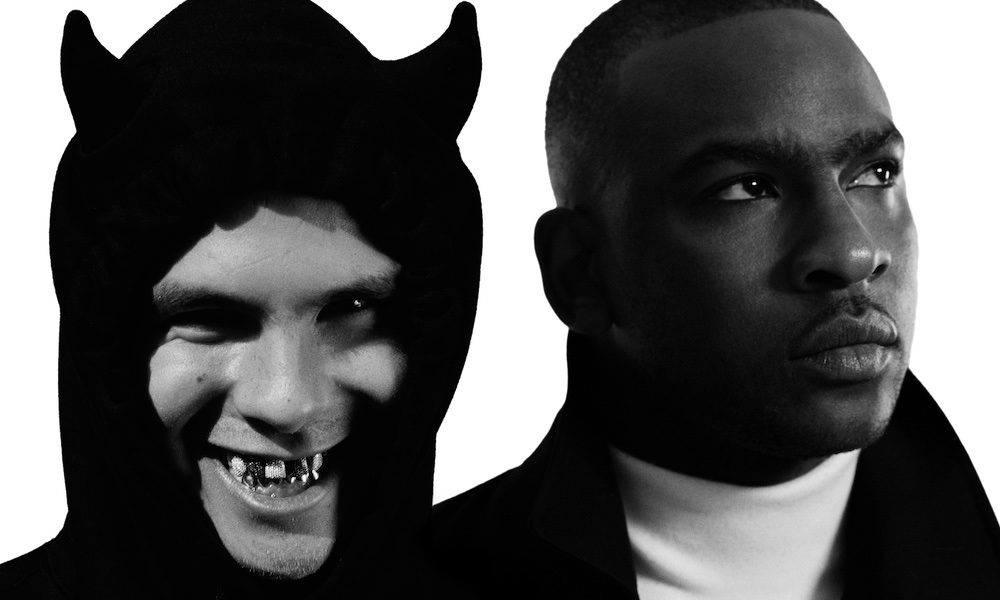 Rappers slowthai and Skepta channel classic slasher films in the video for their collaborative new single, "Cancelled." The song, which appears on slowthai's forthcoming album, TYRON, finds the British artists tackling the phenomenon of cancel culture.
The inspired visual, helmed by slowthai's longtime collaborators, The Rest (Lewes Levi and Alex Motlhabane), draws on a variety of cinematic references, including American Psycho, Silence of the Lambs, Candyman, Nightmare on Elm Street, and The Texas Chainsaw Massacre. The video opens with a sketch borrowed from Scary Movie, that features slowthai and Skepta, as well as fellow artists Kwes Darko, Krash, and SAMO – all yelling "Wagwaaaaan?" at each other. The original scene, in the 2000 film, spoofed a ubiquitous Budweiser commercial.
slowthai, Skepta - CANCELLED
According to a press release, "Cancelled" is a bold response to slowthai's critics. Across the album the message is clear – every human makes mistakes but the most beneficial outcome is to pause, step back, reflect, learn and grow.
"When you're not a certain way and people tell you who you are, you doubt yourself," slowthai told Rolling Stone in a recent interview. "If you're fully against stuff and people are saying, 'That's you' – you can't fathom it. So I'm sitting there, I'm in a dark headspace, and [Skepta's] like, 'This isn't your defining moment, bro. Use this. Come out stronger, come out harder. Show the world what you're about. F__k all that worrying. Just be you and live your life. It's rock & roll, you're a rock star.' From that, we just banged out that tune."
Last night, slowthai and Skepta delivered a dramatic performance of "Cancelled" on The Tonight Show Starring Jimmy Fallon.
The highly-anticipated TYRON, which drops this Friday, February 12 via Method Records, follows slowthai's best-selling, Mercury Prize-nominated debut, Nothing Great About Britain (2019). Ahead of "Cancelled," the rapper released singles "Feel Away" feat. James Blake and Mount Kimbie, "NHS," and "Mazza" feat. A$AP Rocky.
TYRON is out on February 12 and can be preordered here.