Sting Announces Reimagined Hits Album, 'My Songs'
Sting says: "'My Songs' is my life in songs. Some of them reconstructed, some of them refitted, some of them reframed, but all of them with a contemporary focus."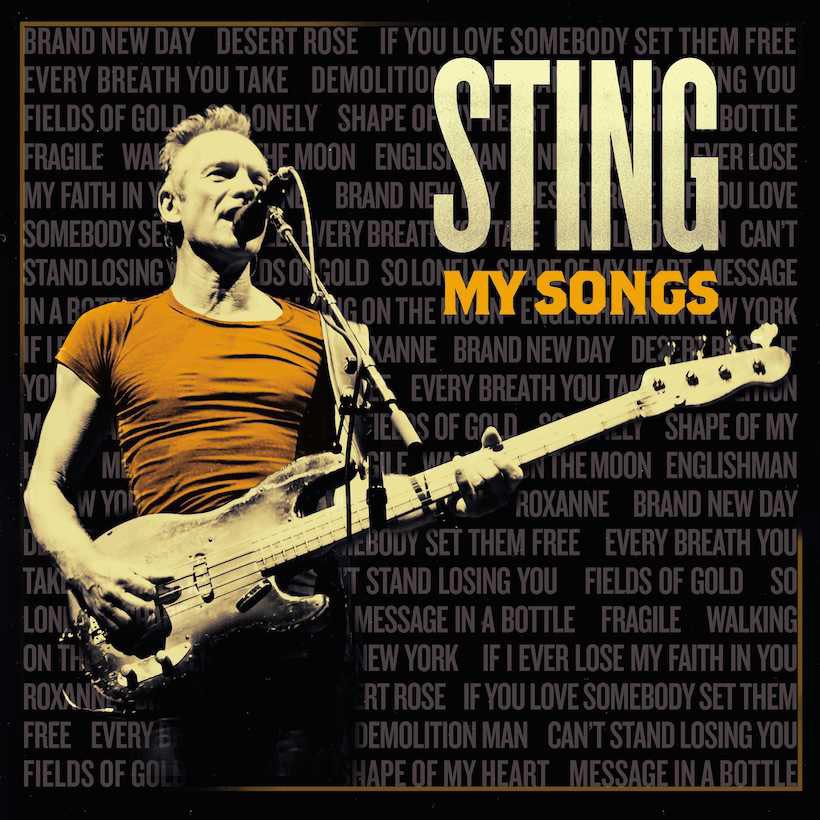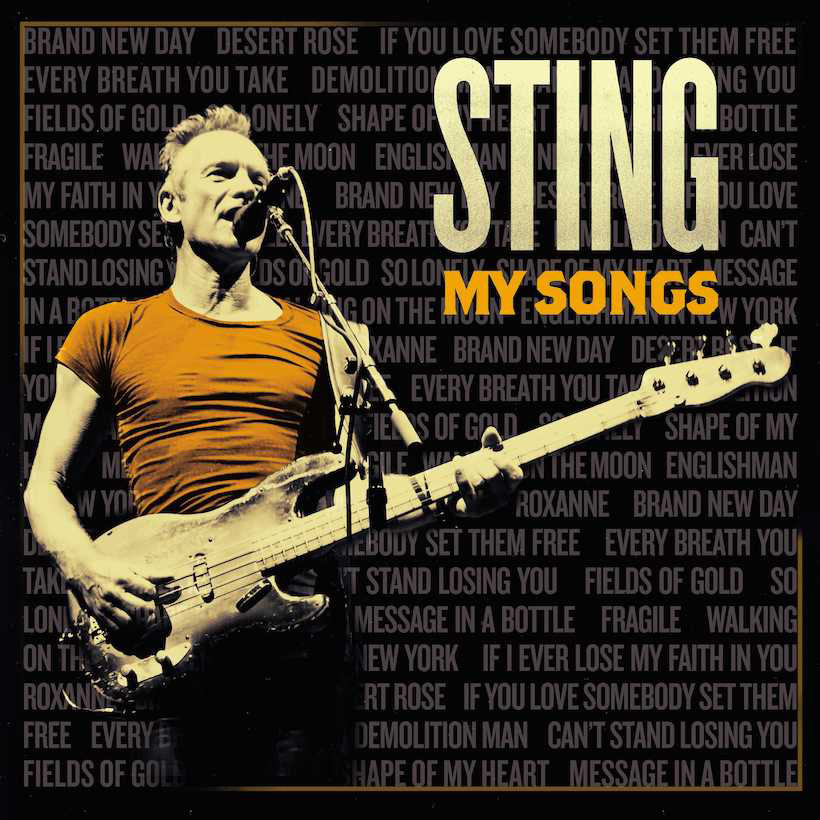 Sting has announced 'My Songs', a new album comprised of the 17-time Grammy Award winner's most celebrated hits, each reshaped and reimagined for 2019. 'My Songs', released via Cherrytree/A&M/Interscope, will be released on 24 May in multiple formats including a deluxe edition featuring bonus content.
Speaking on his approach to the album, Sting says: "'My Songs' is my life in songs. Some of them reconstructed, some of them refitted, some of them reframed, but all of them with a contemporary focus."
'My Songs' boasts modernized recordings of the hits, faithful to the original arrangements and celebrates Sting's illustrious musical career as one of the world's most distinctive and influential artists. Since forming The Police in 1977 with Stewart Copeland and Andy Summers, Sting has evolved into one of the world's most iconic artists, selling 100 million records and earning the highest accolades along the way.
Fans can expect to hear Sting's own fresh approach to hits including 'Englishman In New York,' 'Fields Of Gold,' 'Shape Of My Heart,' 'Every Breath You Take,' 'Roxanne,' 'Message In A Bottle' and many more.
The album will also be accompanied by new liner notes written by Sting, in which he shares the personal stories behind each song and provides insight into how some of the most enduring songs of all time were written.
Sting - Demolition Man (Audio)
Never one to stand still, in the summer of 2018, following his collaborative album release with Shaggy – the Grammy Award-winning chart-topping record 44/876 – the iconic duo launched a world tour through North America, South America, Eastern Europe and this year will extend to the UK for a series of intimate shows from 19- 25 May.
These collaborative performances will be followed by Sting's own, solo 'My Songs' tour this summer – a dynamic show featuring the most beloved songs written by Sting spanning his prolific career, accompanied by an electric, rock ensemble. For tickets and a full tour itinerary, please visit the artist's official website.
'My Songs' was produced and A&R'd by Martin Kierszenbaum (Sting, Lady Gaga, Robyn), Dave Audé (Bruno Mars, Selena Gomez) and Jerry Fuentes (The Last Bandoleros). The album was mixed by Robert Orton (Lana Del Rey, Mumford & Sons) and engineered by Tony Lake (Sting, Shaggy).
'My Songs' will be released on CD and vinyl, and a deluxe edition will be available including live recordings of 'Synchronicity II', 'Next To You', 'Spirits In the Material World' and 'Fragile'. An exclusive edition for Japan will also feature a live recording of 'I Can't Stop Thinking About You', and an exclusive for France is set to include an extended version of 'Desert Rose'.
My Songs is out on 24 May. Scroll down to read the full tracklist and buy it here.
My Songs:
'Brand New Day'
'Desert Rose'
'If You Love Somebody Set Them Free'
'Every Breath You Take'
'Demolition Man'
'Can't Stand Losing You'
'Fields of Gold'
'So Lonely'
'Shape of My Heart'
'Message in a Bottle'
'Fragile'
'Walking on the Moon'
'Englishman in New York'
'If I Ever Lose My Faith in You'
'Roxanne (Live)'
'My Songs' Deluxe Edition Includes:
'Synchronicity II' (Live)
'Next To You' (Live)
'Spirits In The Material World' (Live)
'Fragile' (Live)
'I Can't Stop Thinking About You' (Live) – Japan Exclusive
'Desert Rose' (Extended Version) – France Exclusive
Format:
UK English