Guns N'Roses, Stone Temple Pilots Stars To Honour MC5's Wayne Kramer At Rock To Recovery Benefit Concert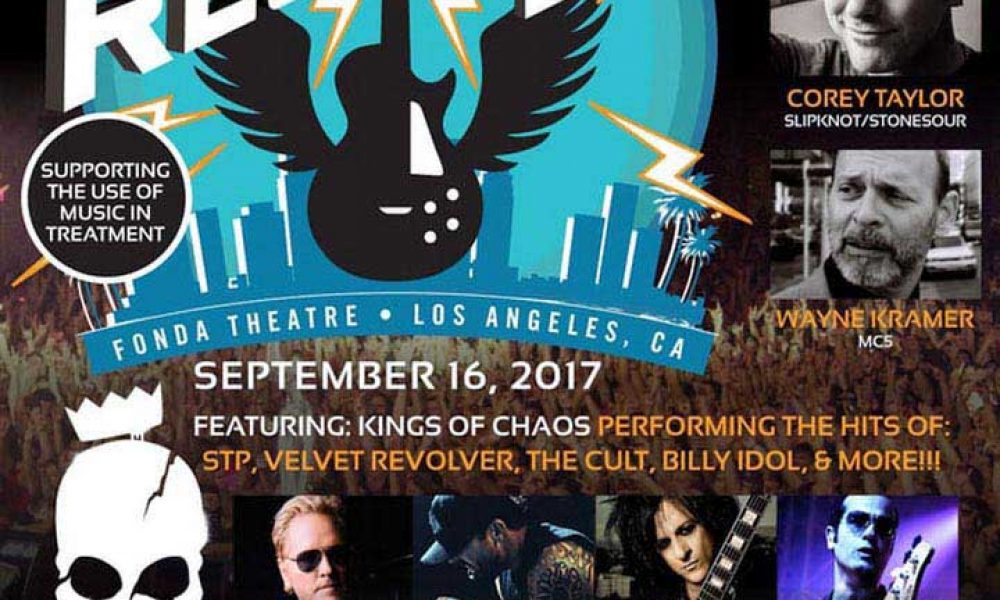 Former Guns N' Roses drummer Matt Sorum and Stone Temple Pilots bassist Rob DeLeo are part of an all-star covers band, Kings Of Chaos, who are to play at the 2017 Rock To Recovery benefit concert in honour of the MC5's Wayne Kramer and Slipknot/Stone Sour singer Corey Taylor.
This year's event takes place on 16 September at Los Angeles' Fonda Theatre. The Kings Of Chaos set will also see Taylor and Kramer sitting in with the band. For the Rock to Recovery concert, Kings Of Chaos will perform the music of Stone Temple Pilots, Velvet Revolver, The Cult, Billy Idol and more.
The Rock To Recovery Band – with members of Korn, Sevendust and more – are also on the bill, as well as "very special surprise celebrity guests" who are due to be announced closer to the date of the concert.
Rock to Recovery 2 - Sat. Sept 16th - Concert/Fundraiser - Sizzle Reel
Rock To Recovery was formed by Korn guitarist Wesley Geer in 2012. The project aims to "give non-musicians access to the magic, healing powers of playing music, and advance the use of music expression groups in various treatment settings."
"In each session, program participants form a band, write a song together, and record their work, offering an uplifting, therapeutic release to patients recovering from PTSD, alcoholism, drug addiction, depression, cancer treatments and more, by organically helping improve body/brain chemistry by stimulating the natural release of serotonin, dopamine, endorphins, and oxytocin," the program states. "Rock to Recovery typically operates as an adjunct service to a treatment centre's curriculum, and in just four years, the program has grown to become an integral part of the weekly treatment curriculum for nearly eighty programs."
As noted recently in Rolling Stone's news story on the death of Chester Bennington, the Linkin Park singer had also made plans to perform with Kings Of Chaos prior to his death on 20 July.
Format:
UK English