Stones Play 'Sticky Fingers' In Full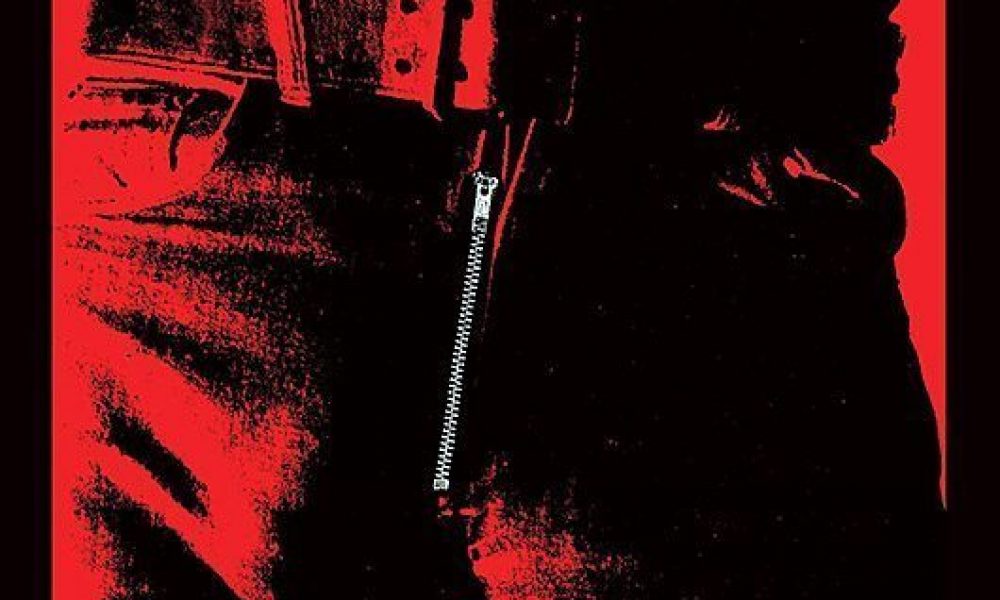 The Rolling Stones performed the entire Sticky Fingers album in a surprise show last night (Wednesday) at the Fonda Theatre in Los Angeles. The performance came just ahead of the band's opening night this Sunday (24) on the 15-city 'ZIP CODE' tour of North America, at Petco Park in San Diego, and the June 8/9 reissue of the classic 1971 album. uDiscover were there to witness history…
Where to begin? Well, 'Start Me Up' of course; few bands have a better opening number and yet the Stones do not always open with it, which is probably why it sounds so great when they do. 'When The Whip Comes Down' and 'All Down the Line' follow in quick succession. What becomes clear very early is that Ronnie Wood is on fire, especially with his slide and blues feel for the songs. As the atmosphere builds it is time for what everyone in the audience is waiting for – Sticky Fingers in its entirety.
Now, given that the album opens with 'Brown Sugar' it would perhaps be foolish to play it at this point in the set. The Stones have always been masters in pacing a show and tonight was no exception. Mick later joked that they were playing the album in the running order of the original 8-track cartridge tape; they were not, but no one cared. They begin instead with 'Sway', a song that has only been performed live in the 21st century. It's followed by 'Dead Flowers' which has been in and out of Stones set lists since 1970, and it was totally in the groove. While not played as often on tour as 'Dead Flowers', 'Wild Horses' has often been included in the set in recent times and it was another wonderful performance of a genuine Stones classic. It's the subtle lighter songs like 'Dead Flpwers' and 'Wild Horses' that take on epic proportions and the same can be said for 'Sister Morphine'.
'Sister Morphine' debuted on the Bridges to Babylon tour but has not been played since and it was another highlight, a song that no other band could do justice to…light and shade is what the Stones are about these days, and this is the very embodiment of that notion. Even more so, their cover of Mississippi Fred McDowell's 'You Gotta Move'. With Keith on 12-string this is quintessential Rolling Stones, reminding everyone that it's the blues from whence they came and if any band has earned the right to play the blues then it's the Stones. It was stunning!
'Bitch' had Keith wringing every last ounce of magic from one of his most underrated riffs. It's followed by yet another riff par excellence, 'Can't You Hear Me Knocking,' which was improvised on the original recording and the Stones duly obliged again last night. 'I Got the Blues' was one of the 'growers' on Sticky Fingers, and in the context of last night's gig this soul classic, redolent of Stax at its best, worked big time; it's been called a hidden gem, and it is. The original album's closer was 'Moonlight Mile and it was the penultimate track of the Sticky Fingers section of the show and Mick captured the feeling of the original perfectly.
And then it was time for 'Brown Sugar', a song that has rarely been absent from a Stones' live gig since it was recorded in December 1969 at Muscle Shoals. It is what the Stones are all about – riffs, brilliant lyrics, and the ability to conjure up atmosphere in a way that makes you think this is a relatively new song being played with all the enthusiasm that new songs seem to bring forth. The Rolling Stones are rock royalty, they are the greatest rock and roll band in the world, and last night they once again proved why – because you need to be passionate about what you do to be believable and no other band can conjure forth the mixture of passion laced with 50 years of experience like they can.
Should be some tour…
The encore has a few surprises with a doff of the hat to the late great BB King with 'Rock Me Baby' before finishing with 'Jumpin' Jack Flash' and a barnstorming ending to the night with Otis Redding's 'Can't Turn Me Loose'.
The audience of just 750 for the LA show featured a stellar array of Stones fans and friends, including Jack Nicholson, Bruce Willis, Harry Styles, Kesha, Andy Garcia, Dave Stewart, Joe Pesci, Ben Harper, Leonard Cohen, Patricia Arquette, Eric Idle, Steven Van Zandt, Don Was, Brian Grazer, Lady Gaga, Miley Cyrus and Georgia May Jagger. It's one of those nights that people will claim to have attended for many years to come and a worthy addition to the 'I wish I was there' list of gigs. What next for the Stones? Mick promised 'Satanic Majesties' in jest or perhaps a reality statement…only time will tell.
After San Diego, the 'ZIP CODE' tour moves to Columbus, Ohio on May 30, then the Stones play in Minneapolis, Dallas, Atlanta, Orlando, Nashville, Pittsburgh, Milwaukee, Kansas City, Raleigh, Indianapolis, Detroit and Buffalo, and then finishes on July 15 in Quebec.
The full set list for the Fonda Theatre gig was as follows:
Start Me Up
When The Whip Comes Down
All Down The Line
Sway
Dead Flowers
Wild Horses
Sister Morphine
You Gotta Move
Bitch
Can't You Hear Me Knockin'
I Got The Blues
Moonlight Mile
Brown Sugar
Rock Me Baby
Jumpin' Jack Flash
Can't Turn You Loose
Explore our dedicated Rolling Stones Artist Page
Format:
UK English