Sugarland Team With Taylor Swift On Upcoming 'Bigger' Album
Jennifer Nettles and Kristian Bush team with their BMLG labelmate on a track from their Bigger album.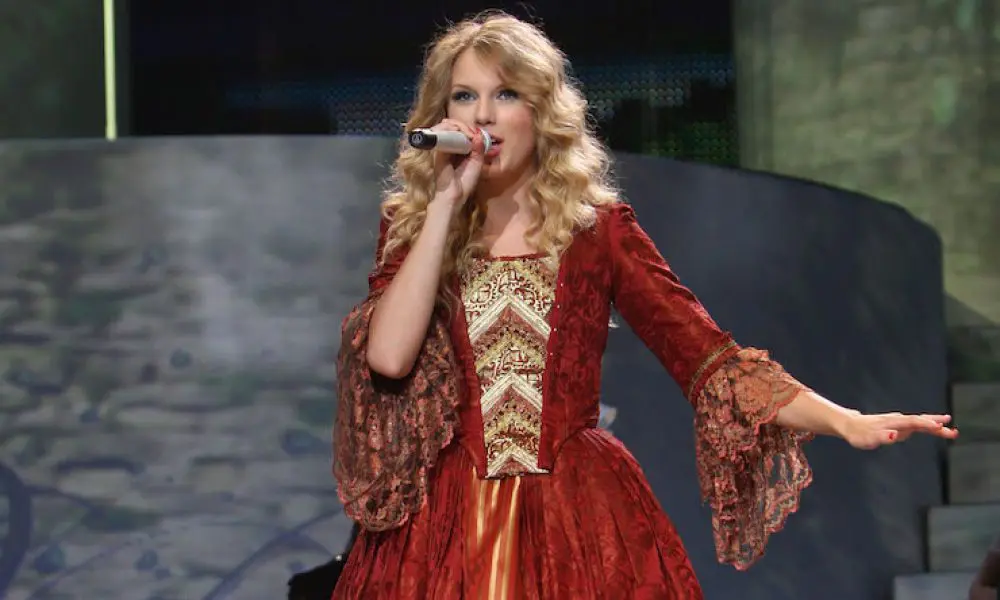 Sugarland, the bestselling country duo of Jennifer Nettles and Kristian Bush, will release their first album since 2010, Bigger, on 8 June — and it will include a collaboration with Taylor Swift.
The follow-up to their last studio set The Incredible Machine will feature 'Still The Same,' the lead track that was unveiled in December, among its 11 new songs, ten of which were written by Nettles and Bush. The exception is 'Babe,' co-written by Swift and Pat Monahan of Train. Swift, labelmates with Sugarland at BMLG, also appears on the song.
The news follows Swift's hugely successful first turn as a composer for another country act, when her song 'Better Man,' which topped both Billboard's Hot Country Songs and Country Airplay charts. It then won Song of the Year at the 2017 CMA Awards and then Best Country Duo/Group Performance at the 2018 Grammy Awards.
"The music that we have written, it's become really clear to me that we are making music that people need to hear right now," Nettles recently told Rolling Stone. "Not just as Sugarland, but in the world. I think the messages and the themes that are in this music will be healing."
After reuniting to perform at the 2018 Country to Country Festival in March, Sugarland will begin their Still The Same tour on 4 May in Durant, Oklahoma. The vast itinerary continues until 9 September. The track listing for Bigger is as follows:
1. 'Bigger' (Kristian Bush, Jennifer Nettles)
2. 'On a Roll' (Bush, Nettles)
3. 'Let Me Remind You' (Bush, Nettles)
4. 'Mother' (Bush, Nettles)
5. 'Still the Same' (Bush, Nettles)
6. 'Lean It on Back' (Bush, Nettles)
7. 'Babe' (featuring Taylor Swift) (Taylor Swift, Pat Monahan)
8. 'Bird in a Cage' (Bush, Nettles)
9. 'Love Me Like I'm Leaving' (Bush, Nettles, Tim Owens)
10. 'Tuesday's Broken' (Bush, Nettles)
11. 'Not the Only' (Bush, Nettles)
Explore our Taylor Swift Artist Page.
Format:
UK English