The Sword To Release Two New Anthologies, 'Conquest Of Kingdoms' & 'Chronology 2006-2018'
Both titles are set for release through Craft Recordings on 5 June.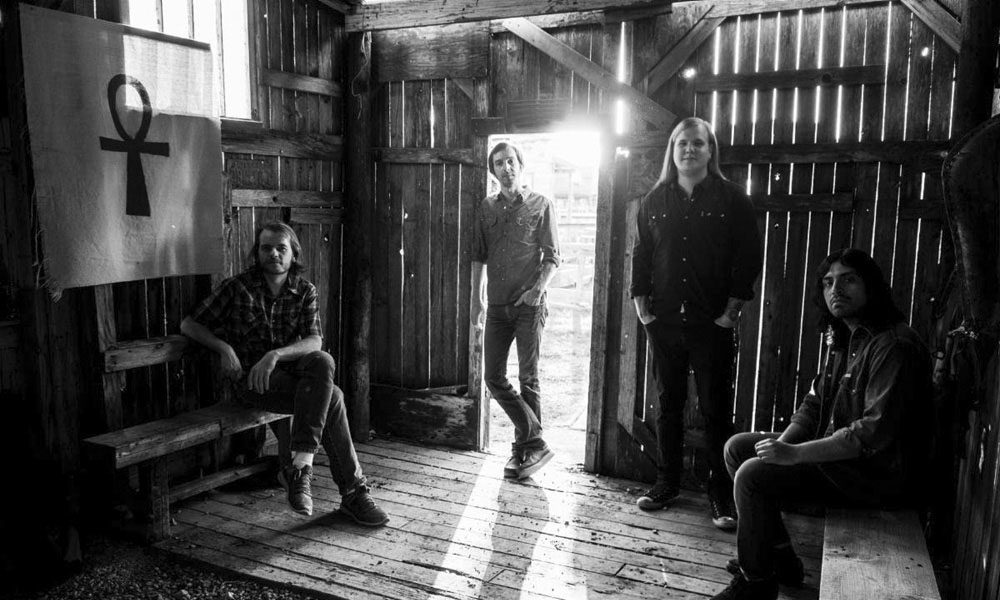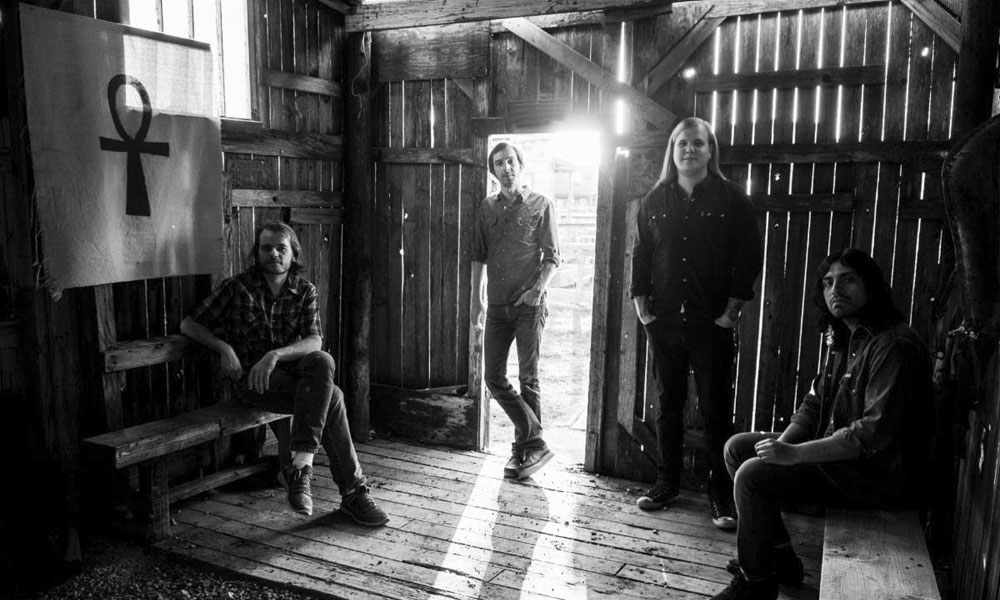 Texan rockers The Sword are set to release two career-spanning collections, Conquest Of Kingdoms and Chronology 2006-2018, through Craft Recordings on 5 June.
Conquest of Kingdoms, an explosive three-disc vinyl collection of rarities and oddities, offers 30 tracks (16 previously unreleased) and is housed in a triple-gatefold package, including B-sides, remixes and live recordings of fan favourites like 'Freya,' 'Iron Swan' and 'Fire Lances of the Ancient Hyperzephyrians,' as well as cover versions of 'Immigrant Song' (Led Zeppelin), 'Nasty Dogs and Funky Kings' (ZZ Top), 'She' (KISS), 'Forever My Queen' (Pentagram) and more.
Chronology 2006–2018, meanwhile, is a three-disc CD compendium, which — in addition to the aforementioned rarities — also includes The Sword's greatest hits and fan favourites. Distilling the band's complete discography, this collection comprises 52 tracks (12 previously unreleased), including the studio recordings of 'Freya,' 'Iron Swan,' 'Cloak of Feathers' and 'Deadly Nightshade.' The set also features expansive new liner notes with contributions from the band, plus Lars Ulrich (Metallica), Mark Morton (Lamb of God), and Neil Fallon (Clutch).
Over their 17-year career, the Austin, Texas-based outfit have proven themselves to be one of the most prolific and revered bands in metal — not only by fans, but also by the media and their peers.
The Sword - Freya / Live At Stubbs, 2011 (Official Audio)
In the Chronology package liner notes, Lars Ulrich exclaims, "The Sword blew my mind. The best music always sounds like it threads through, and is part of, some sort of lineage, some sort of continuity, some sort of history, but always with its own additional X factor… For me, they were one of the few with that aforementioned additional X factor, so we should absolutely celebrate their inspirational music."
Lamb Of God's Mark Morton recollects, "The Sword was a band I had been waiting for… a band that I wished I was in… a heavy blues, acid rock, psychedelic, intergalactic riff paradise. In my estimation, The Sword was the perfect blend of Black Sabbath, Blue Cheer, Cream, Jimi Hendrix, Sleep, and Clutch… somehow familiar yet incredibly fresh at the same time."
The Sword's Bryan Richie says that it was simply the right time to revisit the band's career thus far. "We've got all these exclusive 7"s and a split record or two, that were pressed in 1,000 quantities — maybe people heard those tracks on a YouTube stream in not really the greatest quality," he says. "As the band had gone on hiatus, we had this wealth of material to share including live sets — things that were sitting on my hard drive for years, things that were given to me at shows. It seemed like the right time."
Conquest Of Kingdoms and Chronology 2006-2018 are out on 5 June and can be pre-ordered here.
Format:
UK English