Tesla Set To Release New Single, 'Time To Rock' In July
The new track is the follow-up to August 2021's 'Cold Blue Steel'.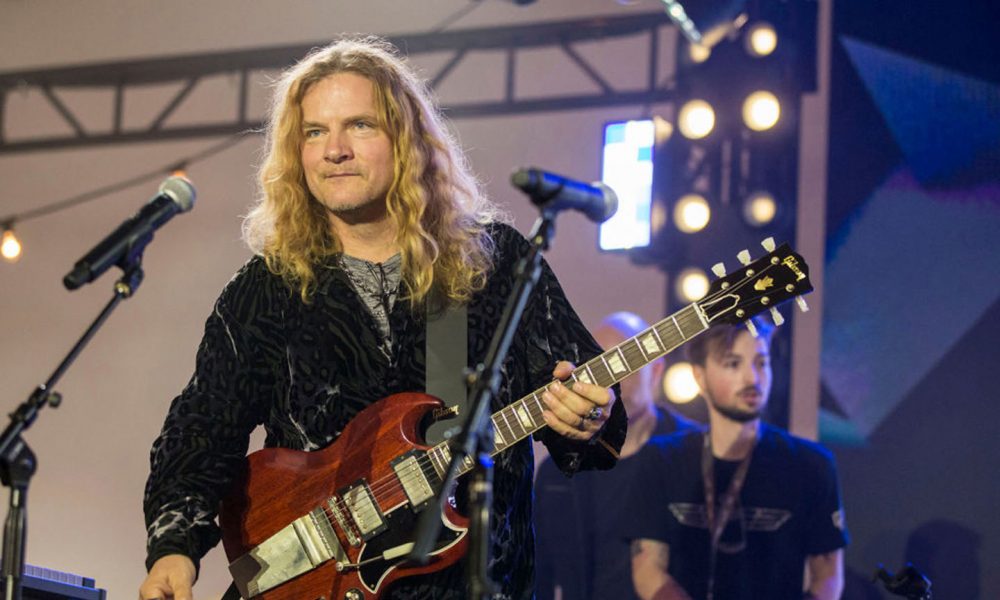 Tesla have announced their new single, "Time To Rock", which will be released in July 2022.
"[Our latest single, 2021's] "Cold Blue Steel", we produced it ourselves, and this new song — it's called 'Time To Rock'", guitarist Frank Hannon told Sonic Perspectives in a new interview. "I've been producing it and working on it for about two months. And it'll ultimately get put on a self-produced album."
Asked if Tesla will continue to focus on releasing individual singles before dropping another full-length album in the same interview, Hannon said: "Yeah, we're gonna put out singles after singles and just focus on one song at a time, man, and rock that song.
"What happens is when you're young, man, you can write 10 songs and frickin' put out an album every year, but as you get older, like we are now, it's not as easy to do that," he explained."
"So you end up sacrificing quality for quantity, and we don't wanna do that. Why put out 10 songs that are just in a rush when we can spend our time and just create singles that we're real proud of. And this one next one, I'm telling you, Jeff Keith and I are really excited about it, 'cause he and I wrote it on the road last year and I got the band to put it together. I've been chipping away on it in the studio producing it, and I'm getting ready to produce a video for it this weekend. It's called "Time To Rock", and it does rock."
This March, Tesla released the official lyric video for "Cold Blue Steel". The clip, directed by Brandon Gullion and produced by Hannon, is raw and high electric energy that takes fans back to the roots of Tesla.
Originally released last August, "Cold Blue Steel" was the first Tesla song to ever be produced by the bandmembers themselves. Def Leppard's Phil Collen produced Tesla's most recent studio album, Shock, released in 2019.
Listen to the best of Tesla on Apple Music and Spotify.