The Kooks Team Up With Seeb To Celebrate 15 Years Of 'Naïve' With Remix
Since its release, 'Naïve' has amassed over 250 million streams and was certified platinum three times in the UK.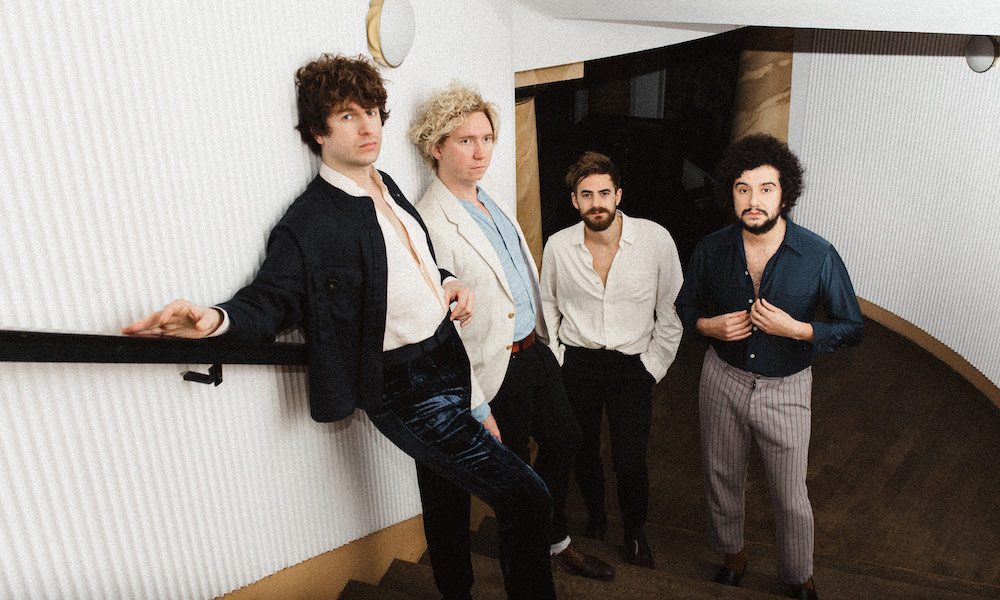 Celebrating 15 years since the release of their hit single "Naïve," indie-rockers The Kooks have joined forces with Norwegian producer duo Seeb to create a remix of the beloved track.
The news comes after the band confirmed they would be performing at this year's Victorious Festival with the likes of Madness and The Streets on August 27.
A staple floor-filler for the bustling indie clubs all over the UK for years since it was first released in 2006, this new release sees the band delve into new musical territory. Seeb reimagines the original 2006 hit, while creating a new summer anthem for a post-lockdown summer.
Discussing "Naïve," Kooks' frontman Luke Pritchard said, "The Kooks were never meant to be big, we were never given the open doors. And we've gotten to a point where we have a very new audience with none of that negativity. People think 'Naïve' is a new song, the song lives."
"Naïve" was the lead single from the band's critically acclaimed debut studio album Inside In/Inside Out. Hailed by both critics and fans alike, the album peaked at the No. 2 spot on the UK Albums Chart.
"The Kooks' debut is an impressive collection of polished pop that leans towards the 1980s English ska tradition while holding tight to the indie holy grail of an easy sing-along chorus against jangly guitars," wrote The Guardian in 2006.
The Kooks first emerged in 2005 with a slew of Top 20 hits ("You Don't Love Me," "Naïve," "She Moves In Her Own Way") and a two million-selling debut album Inside In/Inside Out in 2006. An almost instant sensation – 2008's second album Konk reached No.1 in the UK and spawned the Top Three hit "Always Where I Need To Be."
Since it became part of the late noughties soundtrack, The Kooks' "Naïve" has amassed over 250 million streams and was certified platinum not once but three times in the UK. As one of the most recognizable guitar-pop bands from the British isles, their tenacity for rich vocals melded with poetic lyrics, as well as their captivating stage presence, has seen them progress to create other hits such as the 2011 album Junk Of The Heart and 2018's Let's Go Sunshine.
The Kooks x Seeb's "Naive" can be bought and streamed here.