The Lumineers Release Heartwarming New Video for 'Brightside'
The 'Ho Hey' hitmakers celebrate the beauty of love in the visuals for their latest single.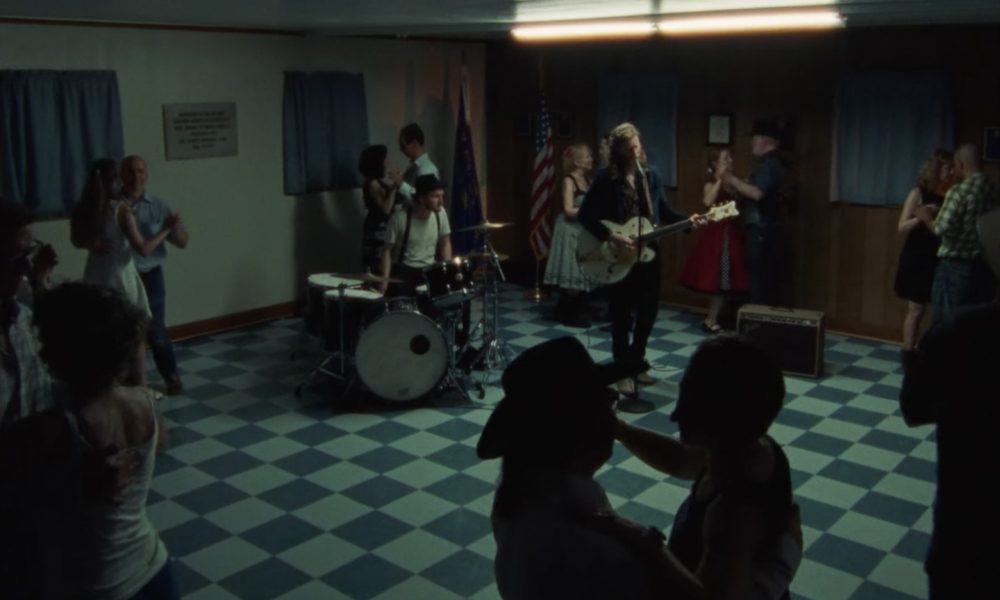 The Lumineers have today released the music video for their new single 'Brightside'. The four-and-a-half-minute clip is a joyous, heartfelt celebration of romantic love, opening with a variety of people answering the question, "What does love mean to you?", before going on to showcase the love of couples of all ages, races, and genders. These couples are then seen waltzing around the band as they perform the song.
The poignant video, directed by noted documentarian filmmaker Kyle Thrash explores love and relationships through people of different ages, ethnicity, and orientations. The band also appears in the video, performing at a dance in an American Legion Hall.
The Lumineers - BRIGHTSIDE
"The 'Brightside' music video is like a documentary of the American love story,' says the band's Wesley Schultz, "It features all real people – none of the people that appear in it are actors."
These visuals certainly complement the song's subject matter. The band's singer, guitarist, and co-founder Wesley Schultz describes 'Brightside' as "a 15-year-old's fever dream, an American love story in all its glory and heartbreak. The last couple left, on the run from something, and all alone…"
'Brightside' is the lead single from the multi-platinum, Grammy-award winning band's upcoming fourth album of the same name, which was announced last week. The album will be released on Friday, January 14, 2022 via Dualtone in the US and Canada and Decca Records for the rest of the world.
The Lumineers' first album of original material in two years sees Schultz and fellow songwriter and multi-instrumentalist Jeremiah Fraites at their most joyous and spontaneous, with the two men performing virtually all instrumentation themselves.
Back in May, they released a new live EP, Live From The Last Night Of Tour, which is now available digitally through Decca Records.
Brightside is out on January 14 and is available for pre-order.
Brightside tracklist:
Brightside
A.M. Radio
Where We Are
Birthday
Big Shot
Never Really Mine
Rollercoaster
Remington
Reprise