The Rolling Stones Set To Open Flagship Store On Carnaby Street
London's RS No. 9 Carnaby opens its doors on Wednesday.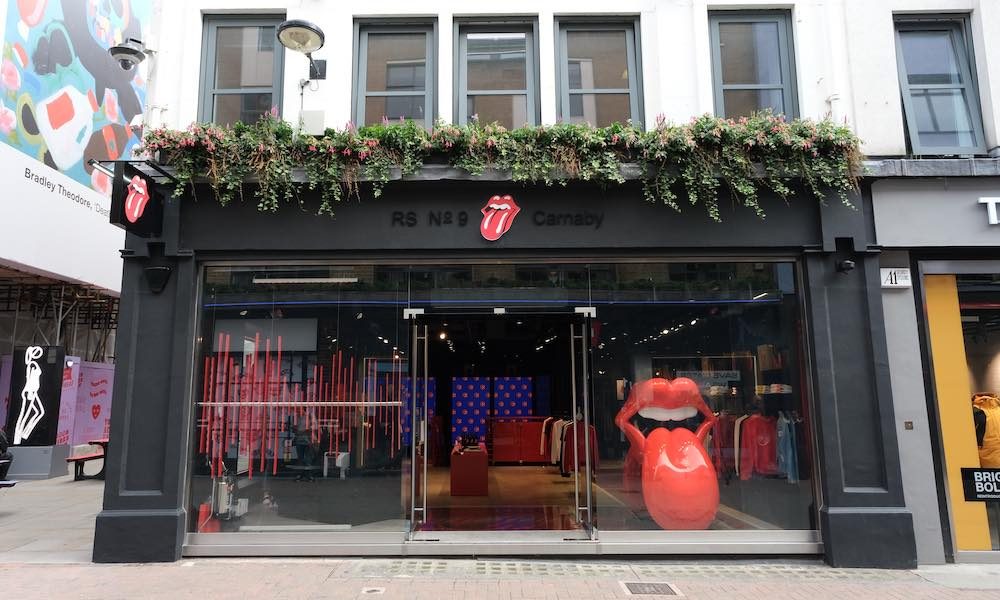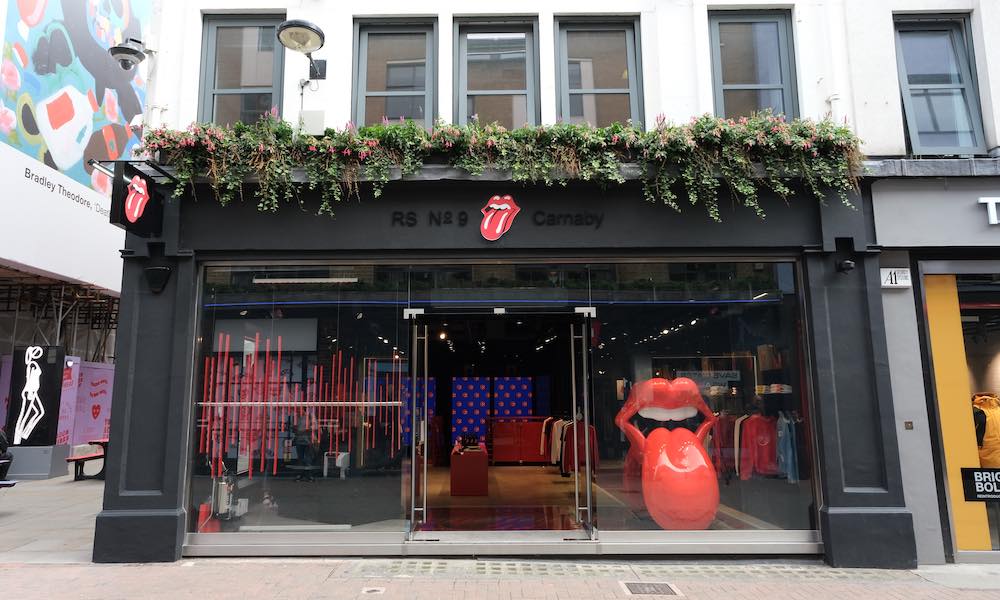 Tomorrow, on September 9, The Rolling Stones open their flagship store, RS No. 9 Carnaby, in the heart of London's iconic Soho district.
RS No. 9 Carnaby, which is also the moniker of the band's exclusive new fashion label, was created in partnership with Bravado, Universal Music Group's merchandise and brand management company. The store will offer a variety of apparel, housewares, and, of course, the band's legendary music, including their new, limited-edition pressing of Goats Head Soup on Stones Red-colored vinyl.
Jointly curated by the Rolling Stones and Bravado, the shop is designed around the band's colors of red and black, while special fixtures will make RS No. 9 Carnaby a go-to spot for Stones fans. The store's glass floor, for instance, features the band's lyrics, while the fitting rooms are adorned with album artwork. Several 90-inch portrait screens display a film made exclusively for the store, which captures footage from the band's six-decade-long career.
The store's windows, meanwhile, feature a unique, red metal sculpture – a visualization of the soundwave from the instantly-recognizable intro to the band's 1966 hit "Paint It Black."
In a statement, the band spoke about their store and its historic location: "Soho has always encapsulated Rock 'n' Roll so Carnaby Street was the perfect spot for our own store. We are confident this exciting project that our friends at Bravado have created will be an unrivaled experience for everyone to come to London and enjoy."
RS No. 9 Carnaby will also team up with a variety of brands for exclusive collaborations, including a collection of crystal wine glasses, champagne flutes, tumblers, and more via Chateau Baccarat, from French luxury brand Baccarat. Additionally, fans can find specially-designed chairs and scarves from The Soloist, plus a raincoat from the premium Swedish brand Stutterheim. The store also offers a bespoke t-shirt customization station, in which fans can create one-of-a-kind designs.
For collectors, there will be ten limited-edition signed and numbered framed artworks by John Pasche, the original designer of the Rolling Stones logo, which was first used on the Sticky Fingers LP in 1971.
Fans who cannot attend the store in person will be able to visit virtually, through RS No. 9 Carnaby's official store.
Last week, the band released a remastered and expanded edition of 1973's Goats Head Soup in a variety of formats. The reissue also included three previously-unreleased tracks from the era: "Scarlet," "Criss Cross," and "All The Rage."  In an interview with uDiscover, Mick Jagger called "All The Rage" "a very Rolling Stones rock track." Keith Richards added that the song was in the "'Brown Sugar' mold."
Listen to the best of the Rolling Stones on Apple Music and Spotify.