The Roots Score Amiri's Fall 2021 Collection Video
The visual begins with the band's classic Monsters of Folk-assisted 'Dear God 2.0.'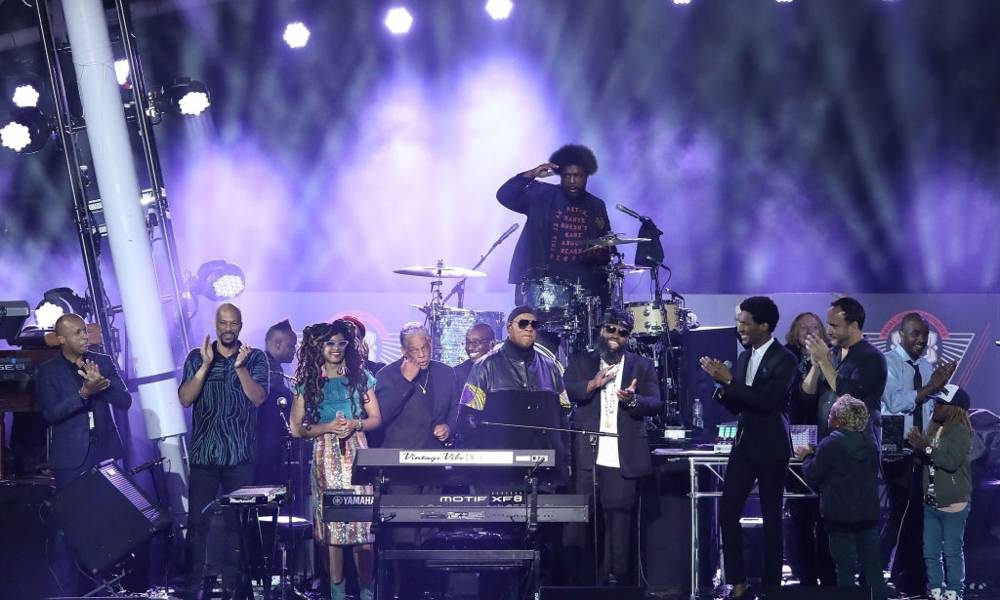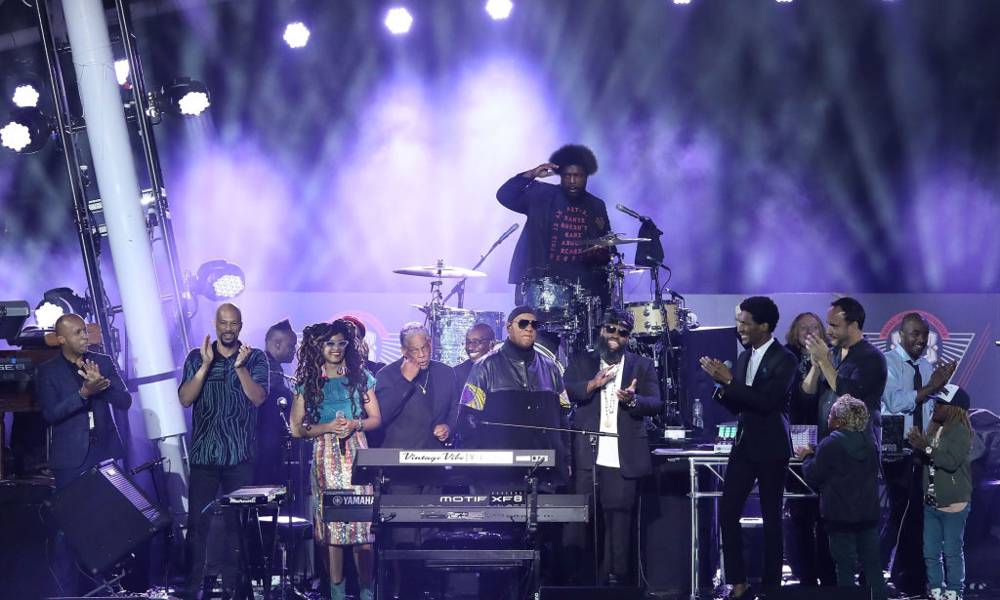 Mike Amiri, the visionary fashion designer behind Amiri, has enlisted The Roots to score a fashion film accompanying the brand's Fall 2021 collection. The video features downtown L.A. as its backdrop, and The Roots churn out a score of West Coast cool to accompany new looks from the luxury brand.
Amiri's unique take on the fashion film genre allows The Roots to explore interesting sonic territories, moving from smooth and sultry R&B to the sort of raw, unfiltered hip-hop the group helped pioneer on albums like Things Fall Apart. The film was shot at the 1st Street Viaduct overlooking the Los Angeles River downtown, balancing the music and fashion seamlessly. (The downtown L.A.-centered film is a sly homage to the location of Amiri's first studio.)
Amiri and cinematographer Cara Stricker (who has made videos for Alicia Keys and Gucci) allow plenty of room for The Roots to flex their musical and lyrical muscles, accenting the stunning photography. The visual begins with the band's classic Monsters of Folk-assisted "Dear God 2.0" from their 2010 album, How I Got Over.
AMIRI AUTUMN-WINTER 2021 RUNWAY SHOW
2021 has been another sterling year for the Philadelphia-bred group. Alongside their daily role as the musical accompaniment on The Tonight Show With Jimmy Fallon, they've been spending time revisiting some of their seminal albums. In honor of the 25th anniversary of Do You Want More?!!!??!, the band put together deluxe 3LP and 4LP exclusive packages of the record. It arrived March 12 via UMe/Urban Legends.
The vinyl is packaged in a lift-top box with a euro sleeve and comes complete with a foil finish. Inside appears a booklet with rare photos and essays courtesy of Questlove and Black Thought in addition to track-by-track commentary. In addition to the physical releases, the Do You Want More?!!!??! 25th-anniversary package was accompanied by a digital deluxe release.
Listen to the best of The Roots on Apple Music and Spotify.