'The Space Between,' Scored By Weezer's Rivers Cuomo, Debuts First Trailer
The film, starring Kelsey Grammer, is set to be released in limited theaters on April 23.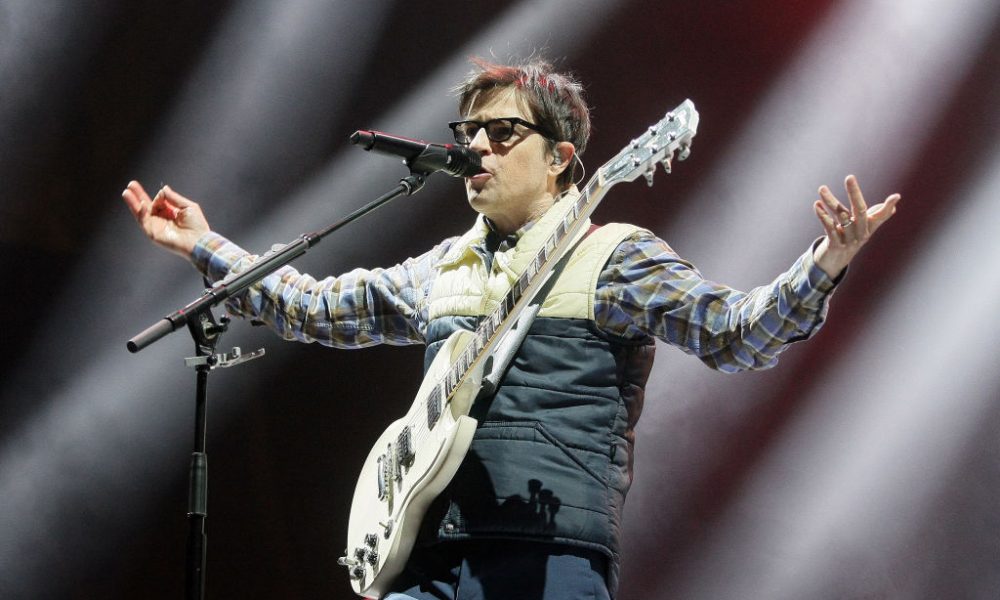 The Space Between, the forthcoming movie starring Kelsey Grammer and scored by Rivers Cuomo, received its first trailer today.
The movie follows Grammar as has-been musician Micky Adams. His label doesn't understand his new experimental albums, so they drop him. Micky begins to spiral, but his surprising friendship with a young man named Charlie gives him just the artistic breakthrough he needs.
Jackson White, Julia Goldani Telles, Paris Jackson, and Andy Daly join Grammer in the cast. The movie was written by Will Aldis and directed by Rachel Winter in her feature film directorial debut.
Says Paramount Pictures: Micky Adams (Grammer), an eccentric has-been rock musician, loses his grip on reality as his record label looks to drop him and his new "unique" albums. In hopes of breaking out of the mailroom, young Charlie Porter (Jackson White) is tasked with traveling to the musician's bizarre home and forcing Micky out of his contract. Micky realizes Charlie could be the key to an artistic breakthrough, and the pair's unlikely friendship grows. The odd but powerful bond helps both gain perspective on the music industry, life, love…and the space between.
THE SPACE BETWEEN | Official Trailer | Paramount Movies
Paramount Pictures' The Space Between will be released in limited theaters on April 23. It will subsequently be released on video on demand on June 15. The trailer comes after a busy week for Cuomo and Weezer. Weezer celebrated its latest album release, OK Human, with a special livestream performance with a live orchestra on April 16.
The show took place at the prestigious Walt Disney Concert Hall in Los Angeles. The concert, OK Human Live premiered tracks from their latest album as well as renditions of "some of the classics." The band was joined by the Los Angeles Philharmonic Orchestra and Youth Orchestra Los Angeles. The concert was followed by a 30 minute Q&A.
Listen to the best of Weezer on Apple Music and Spotify.