Listen To The Struts New Song 'Strange Days' Featuring Robbie Williams
The single comes from their new album, 'Strange Days,' coming October 16 on Interscope.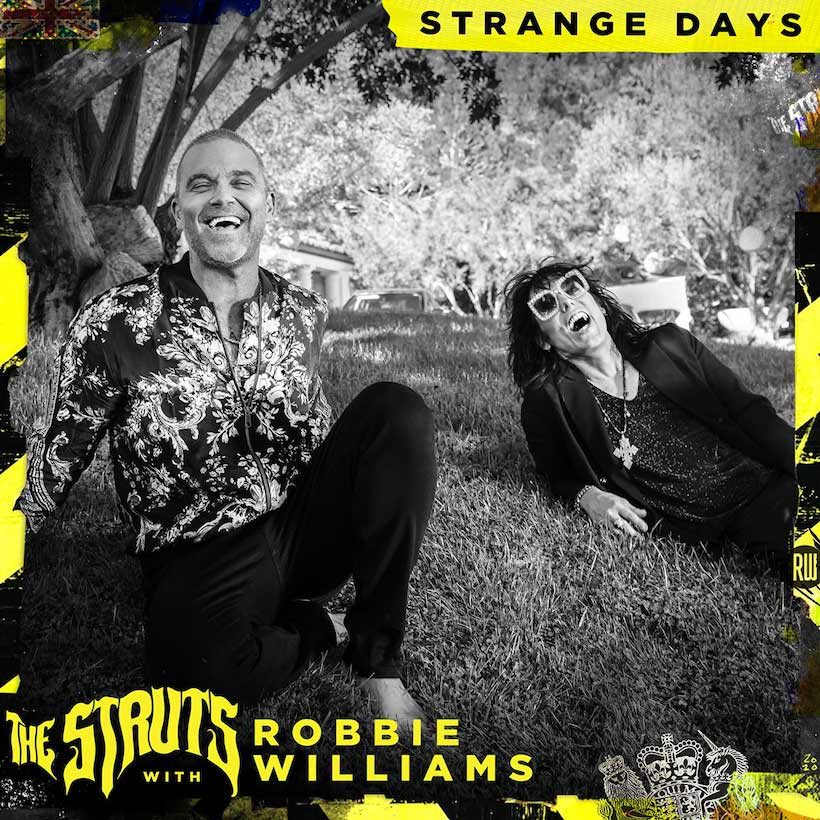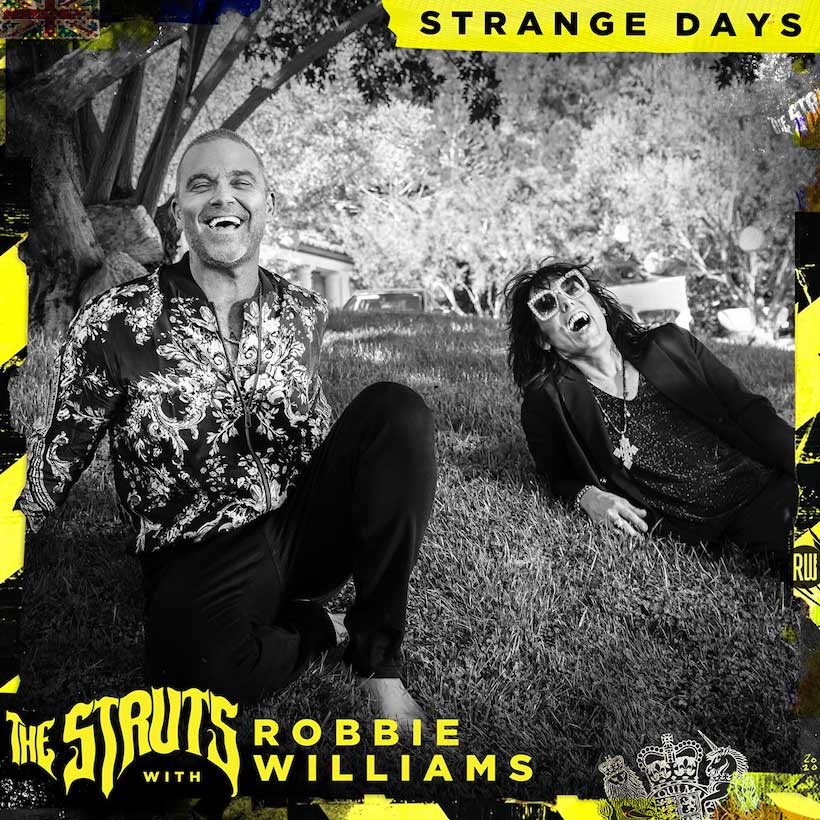 UK glam-rockers The Struts team up with Robbie Williams for the title track "Strange Days," off their forthcoming album that's set for release on October 16 via Interscope.
The song was borne out of quarantine, as so many songs are these days, and is an orchestral-based duet between Williams and Struts bandleader Luke Spiller. As the title suggests, Strange Days came about after the band was under extended lockdown in the UK, but the idea of the song really began while The Struts were on tour last summer.
"I was doing Quarantine Radio [an Instagram Live show launched by The Struts] and Robbie hit me up out of the blue asking if we could talk," explains Spiller. "We ended up Face-Timing for about two hours the first time we'd ever spoken, talking about life and music and UFOs and everything else you can think of. I asked if he'd like to work together at some point, and while we were making the album, he graciously let us come over and record him singing on his front porch."
Williams adds, "We did a vocal for a wonderful song that has been gifted my way. It's been an absolute pleasure and a privilege to listen to this man sing. It's great to be a fan of someone and then a part of this recording. It's like having a hero here and I genuinely mean that."
This single was preceded by the track "Another Hit of Showmanship," featuring Albert Hammond Jr. of The Strokes.
The album was recorded under quarantine, after the band all got tested for COVID-19 and, upon testing negatively, moved into the Los Angeles home of producer Jon Levine. Within just 10 days, the band recorded nine original songs and a cover of KISS' "Do You Love Me."
"It was so much fun to make a record this way instead of getting everything done in between touring, working with multiple producers in multiple countries," says Spiller. "We were all just burning to capture that excitement as much as we possibly could, and at times it felt like the songs were literally just falling from the sky. It was undoubtedly a magical ten days for us – and I hope when people hear the album, it gives them a taste of that magic too."
Pre-order Strange Days here.