Toby Keith Prepares 25th Anniversary 'Should've Been A Cowboy'
The 1993 debut is expanded and renamed 'Should've Been A Cowboy' in honour of its trademark hit.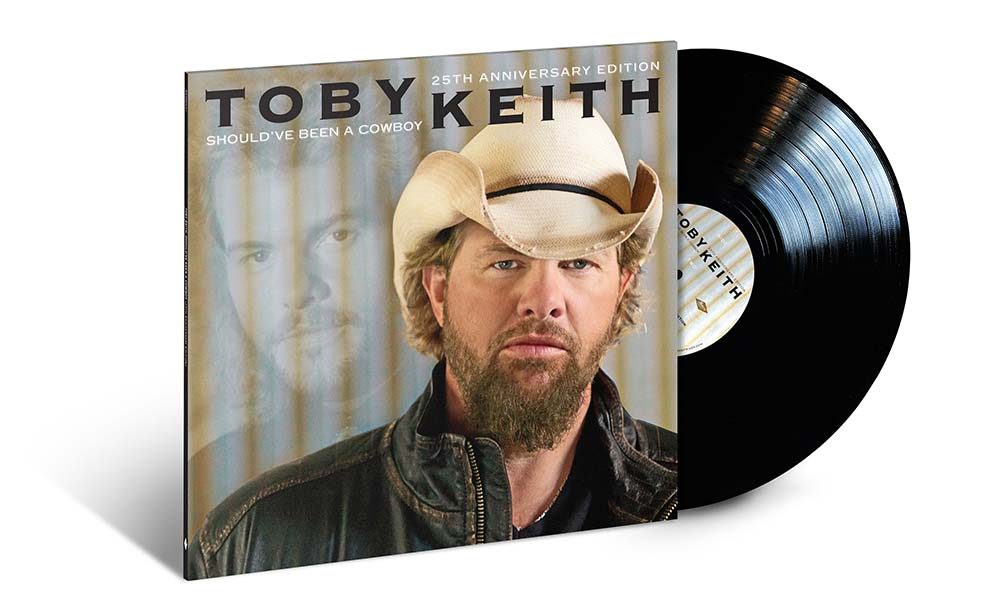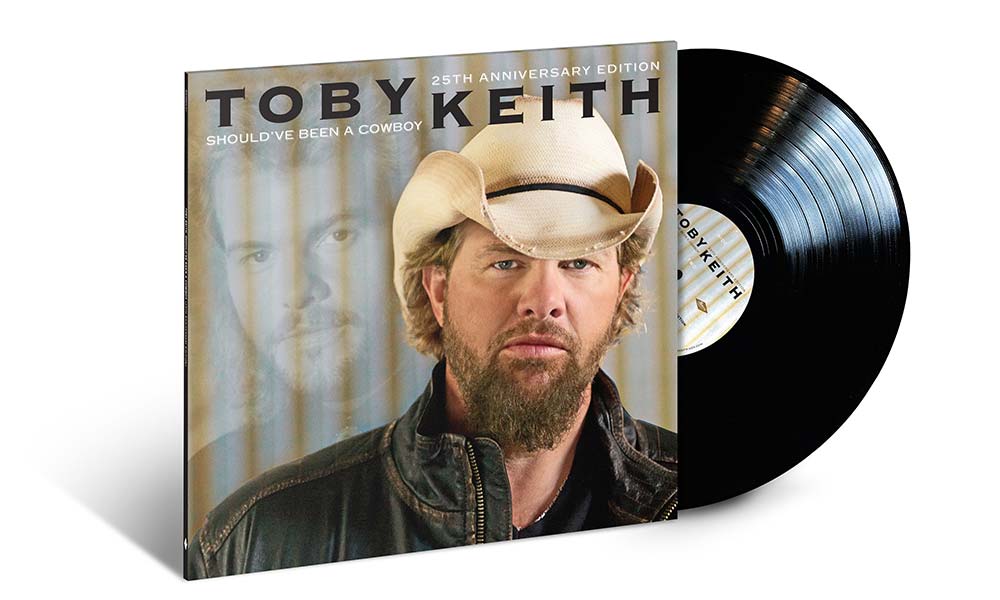 The 1993 debut album that started the incredibly successful career of country superstar Toby Keith will be released in a 25th anniversary edition on 30 November by Mercury Nashville/UMe. It's been renamed Should've Been A Cowboy in honour of Keith's trademark debut hit from the set.
The album has been remastered from the original analog tapes and now includes a commemorative cover and liner notes, plus three rare tracks from the artist's  personal vault. Should've Been A Cowboy will also be available on vinyl for the first time. Pre-orders of the album will receive an instant grat download of the remastered title track. A remastered high definition video for the song is also now available.
'Should've Been A Cowboy' was Keith's first single and first No. 1 country hit, and went on to be the most played country song of the 1990s, turning platinum in the process. It marked the arrival of a notable, self-contained talent: Keith wrote eight of the ten tracks on the record solo. "The singer rode in from Oklahoma armed with some of the strongest material that the city had seen in quite some time," wrote Billboard.
The liner notes for the new release include Toby's story of the signature track. "Me and some friends wandered into a bar in Dodge City, Kansas, where the old TV show Gunsmoke was set, and watched a buddy get shot down by the pretty girl he asked to dance. Young guy in a hat walked up after and she went right off to the floor with him. Someone turned to our friend and said, 'You should have been a cowboy.' We got back to the hotel and I wrote it in the bathroom once everyone fell asleep. Turned it in with my whole life's work to that point once I got a record deal.
"Then we got to Nashville's old Music Mill studio to record the album." continues Keith. "Hearing my songs played by real session guys instead of whoever I'd made the demo with was like putting on magic dust. When we did 'Cowboy' I could tell by the look on their faces we really had something. On the outside I was all business, but on the inside, I was jumping up and down. Having people believe in me not just as an artist but as a songwriter – I'd never had that. Twenty-five years later, it's still the best part."
In the quarter-century since, Keith has established and maintained a place as one of the biggest live attractions, and best sellers, in country music. "I would open shows with 'Cowboy' and play the whole album. 'He Ain't Worth Missing' got a lot of attention from the women in the audience. Even today, I could play 'Wish I Didn't Know Now' every night, the crowd loves it so much.
|'A Little Less Talk And A Lot More Action' was one nobody thought was a single, but the reaction was so big live we thought it would make a good fourth release. I still close almost every show with it. 'Close But No Guitar' was way different from everything else on the album. At the time I thought 'Valentine' could have been, but looking back it probably wasn't a good single choice. I also turned in [future hit] 'Does That Blue Moon Ever Shine On You' and it was close to making the album, but eventually got cut."
The three rarities in the new package are 'Tossin' And Turnin',' I'll Still Call You Baby' and 'Daddy Mac.' "Those were all turned in with that pile of songs," says Keith, "everything I'd written before we went in to record. We went back and found a few of them that were written between 1986 and 1990. I got signed in '91 and the album came out in 1993.
"I'd never been in Nashville and wasn't influenced by that kind of writing. I was doing it on my own, so going back and listening I was like, 'Wow, that's a good song for being self-taught from listening to Haggard and John Prine.' Even though I was green and didn't know any tricks of the trade, I still managed to get the turns right and be creative enough for someone to want to listen to it."
Keith, whose Toby Keith Should've Been A Cowboy Tour XXV presented by Ford F-Series concludes later this month in California, muses about what he would now tell his younger self. "One thing you can't tell him, because they won't let you, is, 'Be more yourself.' I fought with my first label until I got sick of it, put my foot down and risked my whole career.
"So I think maybe I should have done that sooner, but it's overwhelming at that point. You're walking into a world famous room full of triple scale musicians and legendary producers. How do you start laying down the law and not look like an asshole? You still gotta be someone they want to work with."
The 25th anniversary Should've Been A Cowboy is released on 30 November. Scroll down for the tracklisting and buy it here.
1. Should've Been A Cowboy
2. He Ain't Worth Missing
3. Under The Fall
4. Some Kinda Good Kinda Hold On Me
5. Wish I Didn't Know
6. Ain't No Thang
7. Valentine
8. A Little Less Talk And A Lot More Action
9. Mama Come Quick
10. Close But No Guitar
BONUS TRACKS
11. Tossin' And Turnin'
12. I'll Still Call You Baby
13. Daddy Mac
Explore our Toby Keith Artist Page.
Format:
UK English