TOMORROW X TOGETHER Announce New 'Drama' EP
The three-song mini-album is available September 25 in the US.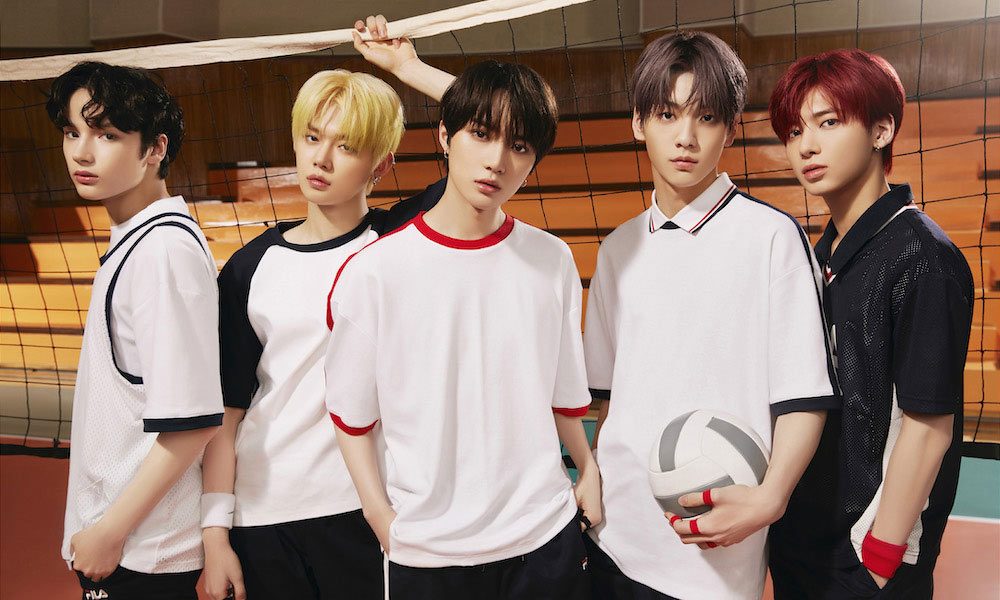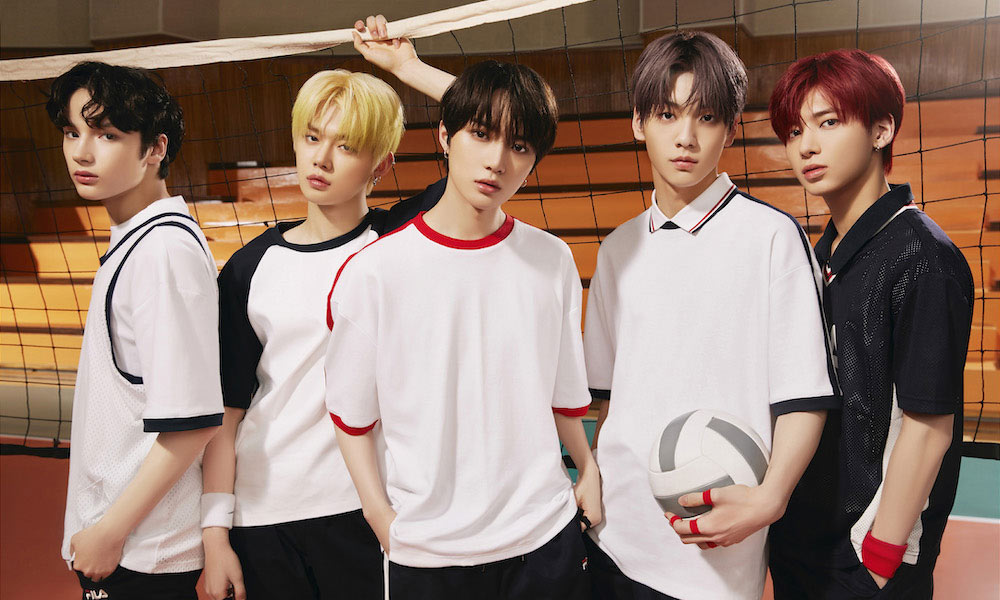 Rising K-pop group TOMORROW X TOGETHER is releasing a new, three-song mini-album, Drama. Available in the US on September 25 via Big Hit Entertainment/Republic Records, the EP includes the group's best-selling Japanese-language singles "Drama" and "Can't You See Me?" plus a new, original song, "Everlasting Shine."
The South-Korean group's latest song will also appear as the opening theme on the new season of the popular anime series, Black Clover, premiering this fall. The show can be viewed in the US on crunchyroll.com with subtitles, or on FUNimation and Cartoon Network with dubbed audio.
In addition to digital and standard CD formats, Drama will be available in three special physical setups. Limited Edition A includes a CD and DVD containing the "Drama [Japanese Ver.]" music video, plus a making-of documentary for the video. Limited Edition B will contain the same audio and visual content, plus an additional video that documents the EP's cover shoot. Limited Edition C will offer the three-song CD, plus a 36-page photobook.
Fans may recognize the song "Can't You See Me" from TXT's recent EP, The Dream Chapter: ETERNITY. The song chronicles the teenagers' turbulent emotions, confusion, and the cracks in their friendships.
Released in May, The Dream Chapter: ETERNITY became the boy band's first No.1 album in Japan and landed at No.2 in South Korea (marking their third consecutive album in the country's Top Five). The EP, which was certified Platinum in South Korea, also peaked at No.4 on the Billboard World Albums chart.
Combining elements of funk, pop, trap, hip-hop, and R&B, TXT (read as "Tomorrow by Together"), has become one of the hottest new K-pop groups. Members Soobin, Yeonjun, Beomgyu, Taehyun, and Hueningkai first rose to fame with the release of their single, "Crown," off their debut EP, The Dream Chapter: STAR. "Crown" debuted at No.1 on the Billboard World Digital Songs chart, while the band also topped the Billboard Emerging Artists chart. TXT followed with their debut full-length album, The Dream Chapter: MAGIC, just months later.
Looking ahead, TXT's video for "9 and Three Quarters (Run Away)" is up for an MTV Video Music Award. This marks the second VMA nomination for the group, who have already scored multiple awards in South Korea. The VMAs ceremony will broadcast live on August 30.
Drama is available on September 25. Scroll down to view the tracklist and pre-order it here.
Drama tracklist:
1. Drama [Japanese Ver.]
2. Everlasting Shine [new original track]
3. Can't You See Me? [Japanese Ver.]