T'Pau Back To The 'Bridge Of Spies'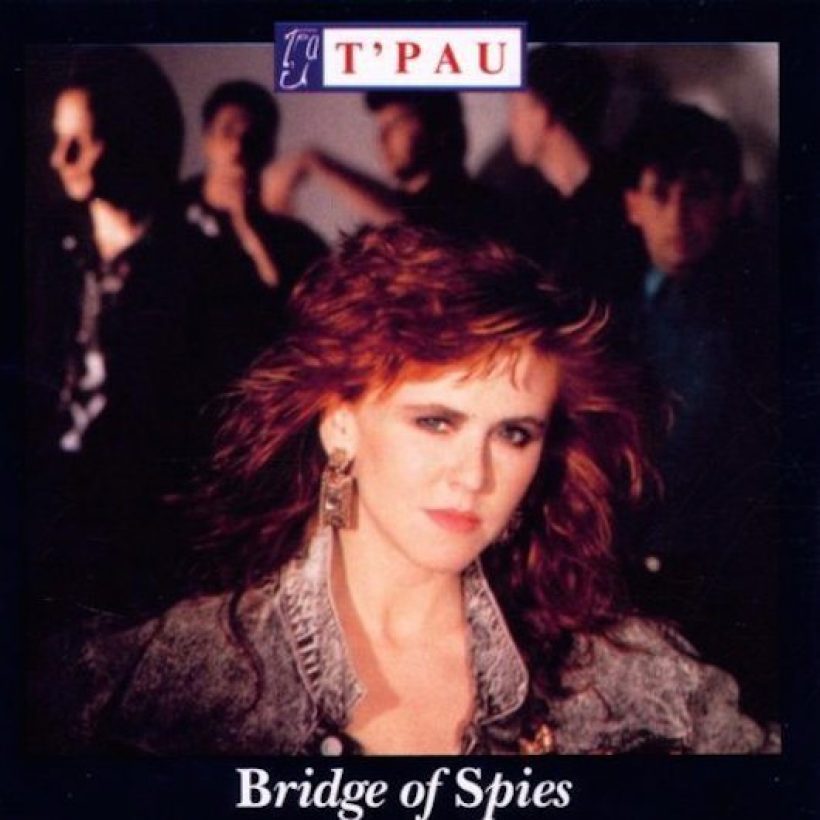 T'Pau, the British band who enjoyed huge success around the world in the late 1980s and early 1990s, will have their multi-platinum 1987 debut album 'Bridge Of Spies' reissue by Virgin EMI/UMC on November 6. The new deluxe edition will be available as a 2 CD/1 DVD package with extensive additional material.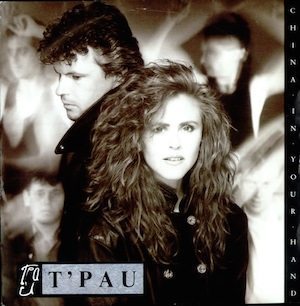 The album contained the band's introductory top five US (and then UK) hit 'Heart And Soul,' the signature international No. 1 'China In Your Hand' and the further hits 'Valentine,' the live 'Sex Talk' and 'I Will Be With You.' The title track was also released in the US, Australia and Germany.
The album reached No. 1 in the UK in November 1987, spending 59 weeks on the chart in total, and nearly six months on the American chart, under the title 'T'Pau.' The band went on to further top ten UK albums with 'Rage' and 'The Promise' and further top 20 hit singles with 'Secret Garden' (1988) and 'Whenever You Need Me' (1991).
The expanded edition of 'Bridge of Spies' will feature a remastered version of the original album, singles, B-sides, hard-to-find remixes, live tracks and demo sessions, including the previously unreleased fan favourite 'Maggie.' The DVD will feature a T'Pau live concert recorded at Hammersmith Odeon in London in 1988 and all six promotional videos of the album's singles, newly digitised.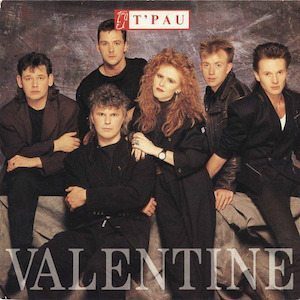 CD1
1. Heart And Soul
2. I Will Be With You
3. China In Your Hand
4. Friends Like These
5. Sex Talk
6. Bridge Of Spies
7. Monkey House
8. Valentine
9. Thank You For Goodbye
10. You Give Up
11. China In Your Hand – Reprise
12. Heart and Soul (Single Version)
13. China in your hand (single version)
14. Sex Talk (live)
15. On the Wing
16. No Sense of Pride
17. Giving My Love Away
18. Still So In Love
19. Thank you for Goodbye Rides Again
CD2
1. Heart and Soul US Radio Edit
2. Heart and Soul Remix
3. Taking Time Out (Live Scottish Centre 29/10/87)
4. Bridge of Spies (Live Scottish Centre 29/10/87)
5. Monkey House (Live Scottish Centre 29/10/87)
6. You Give Up (Live Scottish Centre 29/10/87)
7. China In Your Hand (Live Hammersmith Odeon March '88 )
8. Heart And Soul (Live Hammersmith Odeon March '88)
9. Sex Talk (Live Hammersmith Odeon March '88
10. Walk Away Rene
11. I'm A Believer
12. Heart and Soul (Dance Mix / 4 Twelve Mix)
13. Heart and Soul (Beats and Rap)
14. Heart and Soul (Dub Mix)
15. Monkey House
16. You Give Up
17. Only One Dream (Friends Like These)
18. Maggie
DVD
T'Pau Live in concert – Hammersmith Odeon, March 1988
1. Thank you For Goodbye
2. Monkey House
3. Bridge of Spies
4. Arms of Love
5. Heart and Soul
6. Sex Talk
7. I Will Be With You
8. You Never Notice Me
9. Valentine
10. China In Your Hand
11. Time Will Tell
Promo Videos
12. Heart and Soul
13. China In Your Hand
14. Valentine
15. Sex Talk (live)
16. I Will be With You
17. Bridge of Spies
Format:
UK English