Watch The First Trailer For Forthcoming Elton John Biopic 'Rocketman'
This initial trailer from the much-anticipated biopic provides a small glimpse of actor Taron Egerton as he tackles the role of Elton John.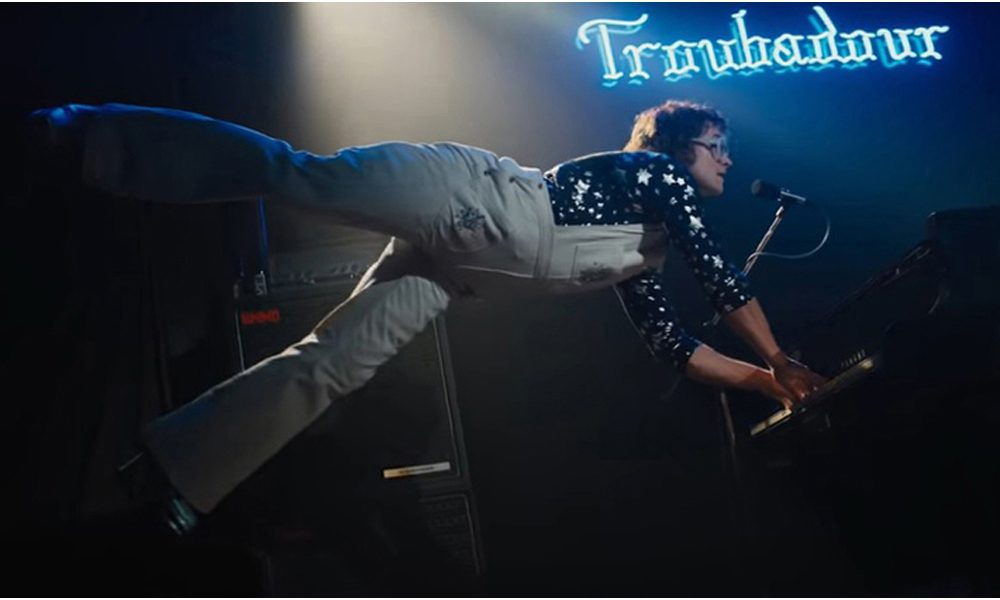 The first trailer for the forthcoming biopic Rocketman is now available – and it provides a small glimpse of actor Taron Egerton as he tackles the role of Elton John. Set for release in the summer of 2019, the movie follows the music icon's journey as he prepares to release 'Honky Chateau', his 1972 breakthrough album. You can watch the trailer above.
But as this first glimpse shows, the film also promises to be a life-spanning examination of the iconic singer-songwriter's career, with brief snippets shown of his childhood and battles with personal demons. "There are moments in a rock star's life that define who he is", a voiceover teases.
As the one-minute teaser comes to a close, we finally see Egerton performing live as Elton for the first time, delivering a rendition of the iconic titular track.
The film, directed by Bohemian Rhapsody's Dexter Fletcher, will also see Jamie Bell star as Elton's songwriting partner Bernie Taupin and Bryce Dallas Howard as his mother.
Rocketman has been described by Egerton as a "fantasy musical" rather than a straightforward biopic, while the trailer boasts that the film is "based on a true fantasy".
"It's actually his songs used to express important beats in his life at emotional moments," Taron Egerton told The Daily Telegraph. "He's not the only character that sings. It's going to be fun."
Last week, the first official photo from the production was revealed, showing Egerton in some of the singer's trademark get-up. Dressed in a gold bomber jacket and blue, red and gold winged boots, the actor is also seen sporting some glittery sunglasses and Elton John's red hair.
Tom Hardy originally took up the lead role for the long awaited movie in 2013 but he eventually pulled out after he struggled with the singing in the film. "I'm not a singer. I have no idea really. I'm really trying because of Rocketman but it's hard to open my mouth in that way," he said at the time.
Rocketman is being produced by Elton John himself, and his partner David Furnish, through their company Rocket Pictures.
Explore Our Elton John Artist Page.
Format:
UK English