Tributes To Keely Smith, "One Of Greatest Jazz-Pop Singers Of All Time"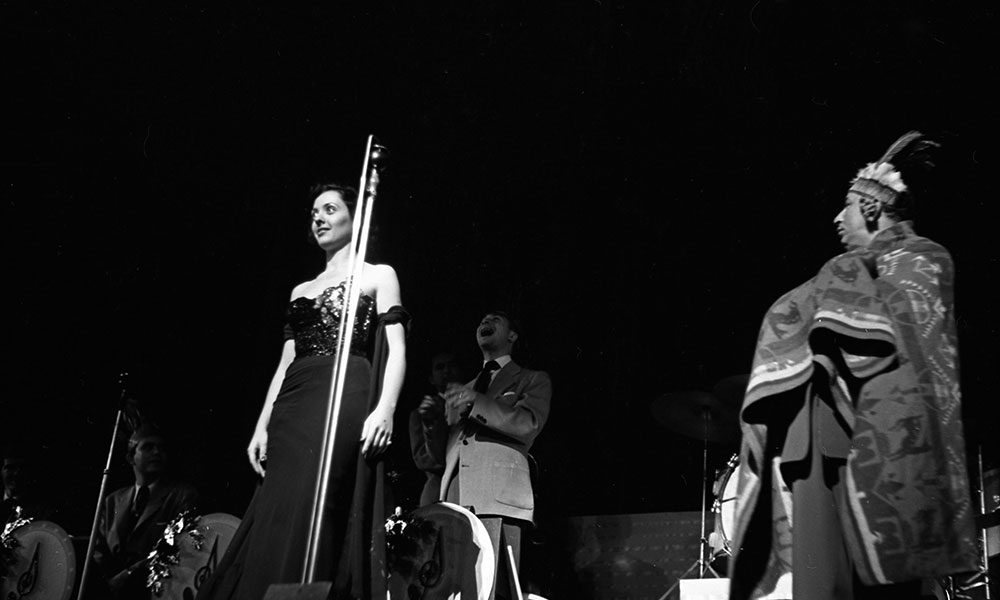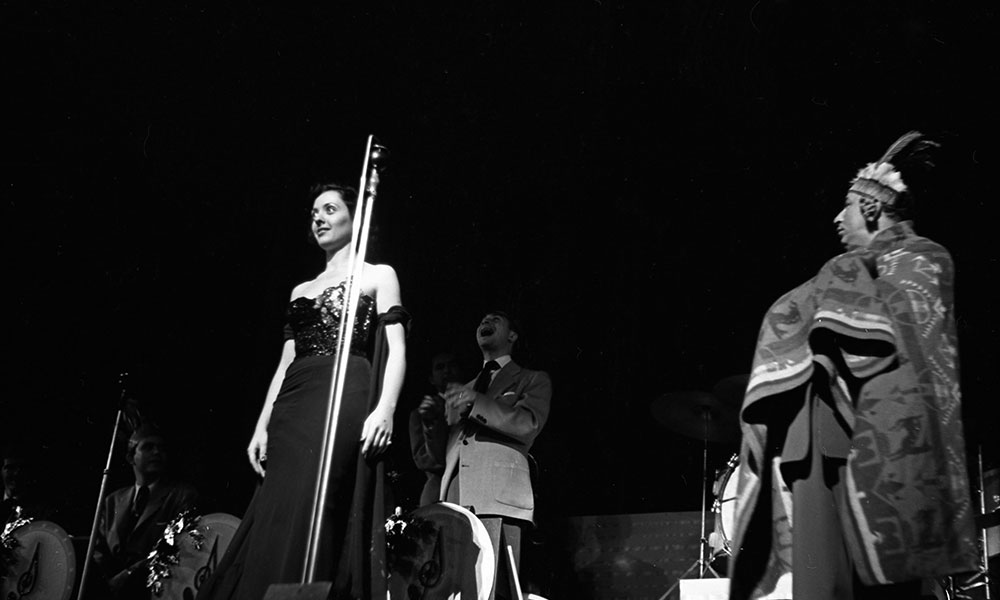 A memorial service will be held on 6 January 2018 at Forest Lawn Memorial Park  in Hollywood Hills for Keely Smith, the vocal stylist described by Tony Bennett as "one of the greatest jazz-pop singers of all time." Smith died on 16 December at the age of 89. Donations may be made in her name to MusiCares.
"Keely Smith delighted music lovers for decades," wrote the Huffington Post on learning of her passing. The Recording Academy called her "a remarkable pop and jazz vocalist and a true icon in Las Vegas and beyond." For the New York Times, "Keely Smith's coolness amid Louis Prima's chaos cemented them as one of Las Vegas's premier attractions and foreshadowed the style of Sonny and Cher in the 1960s."
Known both as the calm foil to the ebullient trumpeter-vocalist Prima and for her distinguished solo career, Smith was born Dorothy Jacqueline Keely in Norfolk, Virginia in 1928. Her strikingly unusual looks came from her part- Cherokee heritage, and she sang as a youngster on children's radio before getting her first paid gig at the age of 15.
The vocalist saw Prima perform while she and her family were on holiday in Atlantic City in 1947, by which time he had already been recording hits for Brunswick and other labels for a dozen years. When Smith heard that the bandleader was looking for a new singer, she applied for an audition and was hired by Prima immediately.
The couple, who were married from 1953 to 1961, became the most popular lounge act in Las Vegas throughout the '50s. Their first hit together was 'Oh, Babe!' in 1950, and they continued to have success on record even after the dawn of rock 'n' roll: their version of 'That Old Black Magic' was a top 20 US hit in 1958 and won for Best Performance by a Vocal Group at the inaugural Grammy Awards; they also cut notable versions of 'I've Got You Under My Skin' and 'Bei Mir Bist Du Schoen.'
Keely Smith on the Frank Sinatra show 1958
Prima and Smith also made an impression on the small and big screens, appearing on The Ed Sullivan Show and the movie Hey Boy! Hey Girl!, and cut many popular albums for Capitol. After she sued Prima for divorce, she continued to work with Sam Butera, the saxophone player in their band, and recorded many acclaimed albums of her own. The singer performed at John F. Kennedy's inauguration and won a star on the Hollywood Walk of Fame in 2006.
Smith worked with the Count Basie Orchestra, cut an LP of Lennon-McCartney love songs (the first "outside" artist to do so) and, later, an album of Frank Sinatra interpretations. She was also married for a time to record producer Jimmy Bowen, and continued to work until late in life, performing a month of shows at Café Carlyle in New York in the 2000s and recording for Concord.
Ever adaptable to the musical climate, the 50th anniversary Grammys concert saw her performing 'That Old Black Magic' with Kid Rock. As he wrote on Twitter on her passing, "rest in peace to the great Keely Smith."
Format:
UK English