TWICE Drop New Sophomore Album 'Eyes Wide Open'
The K-pop phenomenon's new project is 13 tracks of bubbly melodies.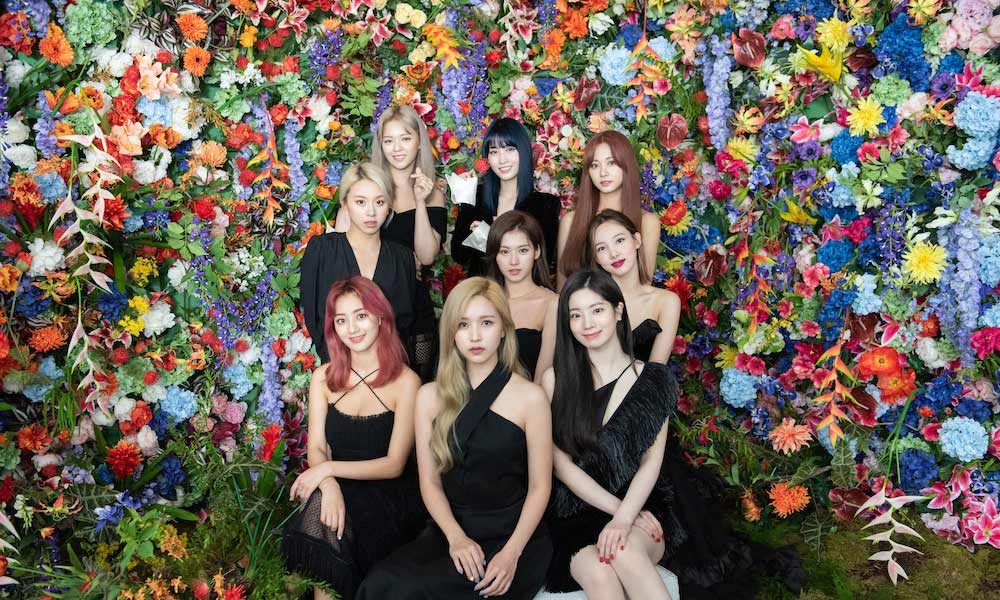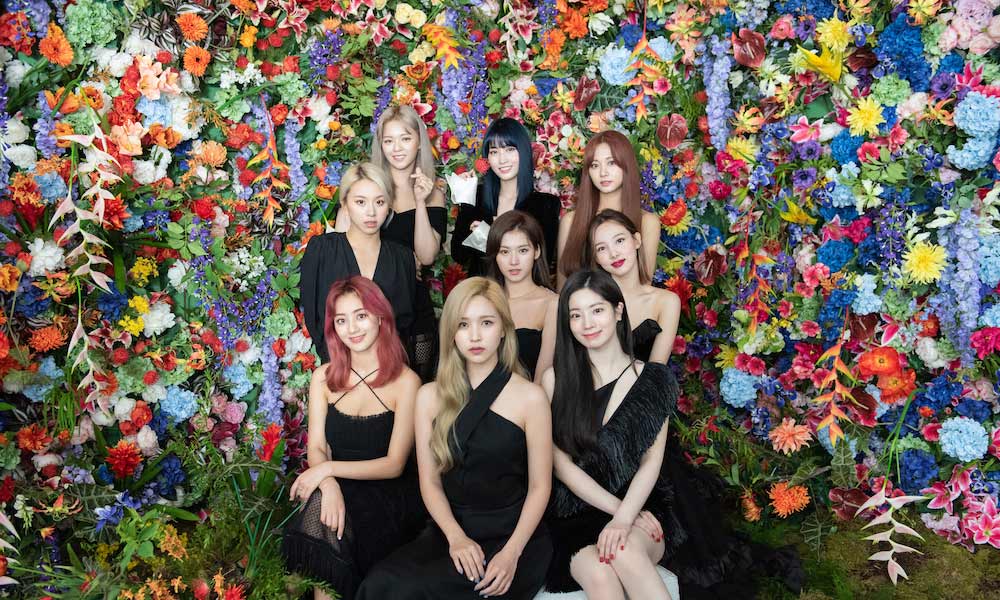 K-pop phenomenon TWICE has released their highly anticipated album Eyes Wide Open via Republic Records.
TWICE builds a world of bubbly melodies and pop hits across thirteen tracks on Eyes Wide Open. Inspired by 80s synths, the girl group was inspired by retro sounds during the album's creation process. The album highlights TWICE's ability to combine modern and classic pop elements to create mature, exciting pop music.
TWICE worked with a number of prominent songwriters and producers in pop music on Eyes Wide Open, including pop singer Dua Lipa and Korean superstar Heize on "Behind The Mask."
TWICE "I CAN'T STOP ME" M/V
Standout track "I Can't Stop Me" arrived alongside the album with a futuristic music video. Set in outer space and on a distant planet, the visual highlights TWICE's skill as performers. Members of the 9-piece group dance amongst flowers, ride motorcycles across dinner tables, and perform flawless choreography in a retro-themed train station.
To celebrate the release of Eyes Wide Open, TWICE held a YouTube Special Live showcase that amassed an audience of around 2 million fans worldwide.
TWICE debuted in 2015 through JYP Entertainment with members Chaeyoung, Jeongyeon, Tzuyu, Nayeon, Momo, Sana, Jihyo, Mina, and Dahyun. They quickly became one of the highest-selling groups in South Korea before bringing their infectious dance-pop stateside when they signed with Republic Records. They've performed dozens of sold-out shows to adoring fans on their world tours and have graced the cover of Allure Magazine.
TWICE's most recent release, More & More: The Ninth Mini Album EP, reached No. 2 on Billboard's World Albums chart and its title track has amassed over 73 million streams on Spotify.
"There are so many amazing K-pop artists who have helped pave the way for this genre. I'm thankful to the fans for embracing K-pop internationally," Sana told ELLE earlier this year, with Jihyo adding: "It's exciting to hear how the fans enjoy watching our choreography and seeing our outfits onstage and makeup."
The members also shared their thoughts on the new album in an interview with South Korean search portal Naver.
"When you listen to this album's B-sides, I think you'll be able to feel a lot of changes from the music that TWICE has released until now," said Sana.
"That's why there are so many songs I'd like to recommend, but among these, I'm most fond of 'Do What We Like,' which I wrote the lyrics for on my own for the first time. I hope you will listen to it!"
Eyes Wide Open can be bought here. View the tracklist below.
Eyes Wide Open Track List:
1. I Can't Stop Me
2. Hell In Heaven
3. Up No More
4. Do What We Like
5. Bring It Back
6. Believer
7. Queen
8. Go Hard
9. Shot Clock
10. Handle It
11. Depend On You
12. Say Something
13. Behind The Mask