Tyler Bryant & The Shakedown Discuss Nashville's "Happening Vibe" In Exclusive Ramblin' Man Interview
The rising Nashville roots-rockers played on a Ramblin' Man Fair bill also including The Cult, Halestorm and Blackberry Smoke.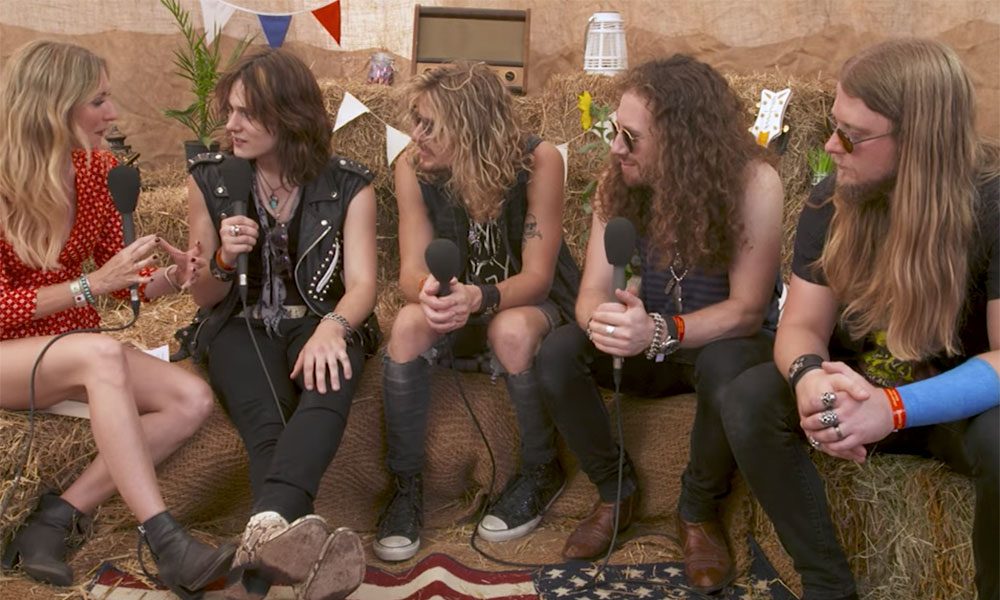 Tyler Bryant & The Shakedown made their Ramblin' Man debut in the Blues tent in 2017, but after they brought the house down they were invited back to play the Planet Rock Stage on the Sunday at Ramblin' Man 2018.
After playing another blinder on a bill packed with legendary names such as Blackberry Smoke, Halestorm and The Cult, the potent Nashville-based roots rockers took their second trip into the uDiscover Music barn to tell Kylie Olsson all about how their self-titled second album rewarded them with a series of stadium shows with Guns N'Roses.
"Playing on the GNR dates made us work so much harder," frontman Tyler Bryant reflects. "In that situation, we're just a means to an end – we're 30 minutes the audience wants to be over so they can get Guns N'Roses. So we have to do our best to rope in as many people as we can in that 30 minutes. We've learnt so many valuable lessons playing those arenas and stadiums and when it's a festival like this, we love the challenge of winning over, say, Halestorm or Blackberry Smoke's crowd too."
With The Shakedown joined by the likes of The Cadillac Three and Halestorm and more on the bill, Nashville has a big presence at Ramblin' Man this year. The Shakedown offer some insight as to why the city currently has such a happening vibe.
"it's just such a great community, it's supportive, people are big on collaborations and going to each other's shows," Bryant reveals. "We just finished a big tour with Blackberry Smoke in America and Lizzy and Joe from Halestorm are my Nashville fishing buddies."
"Yeah, everyone in Nashville's really talented in their own way," finishes drummer Caleb Crosby. It doesn't matter it what someone else is doing is different to what you're doing personally, everyone wants to enjoy everyone else's success and, for the most part at least, there's very little jealousy."
Watch the full interview above.
Format:
UK English