'Tyler Bryant & The Shakedown': A Sublime Album Shaking Serious Action
Tyler Bryant & The Shakedown's self-titled second album infused tradition with contemporary energy, resulting in a modern rock classic.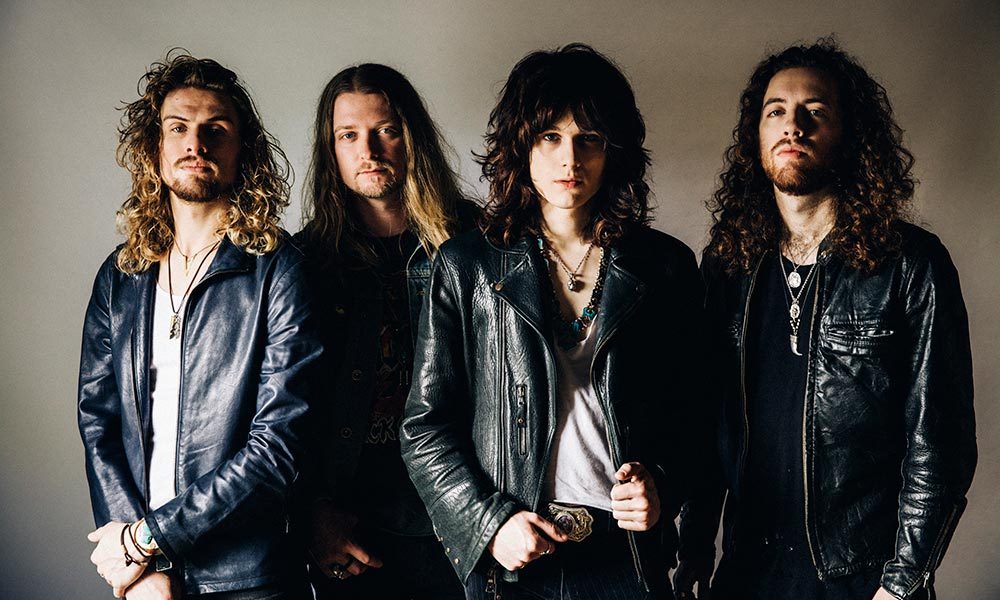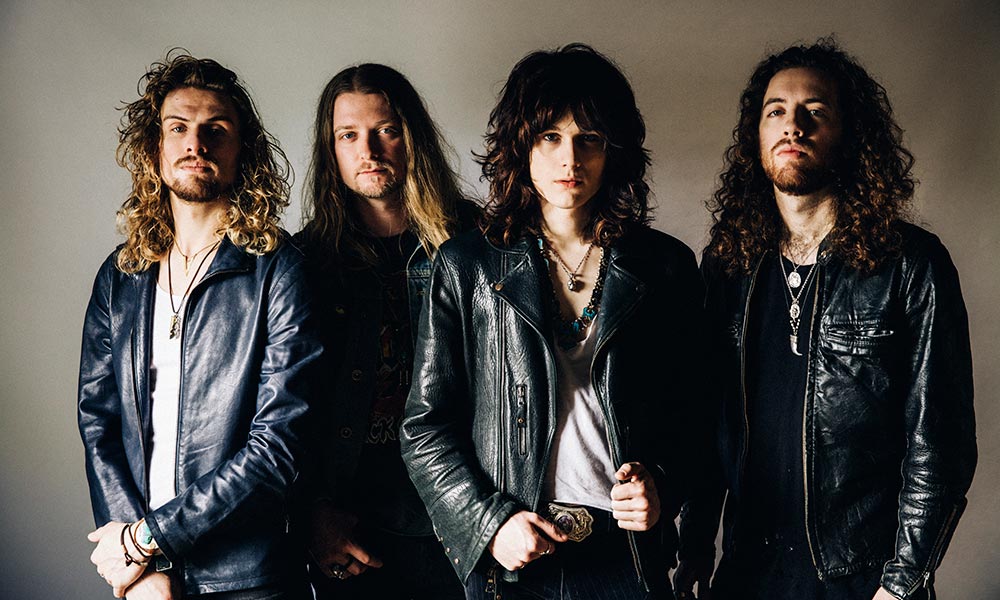 Blessed with prodigious reserves of talent and a refreshingly old-fashioned work ethic, Nashville quartet Tyler Bryant & The Shakedown have turned plenty of heads since they first formed in 2009. Having paid their dues with their 2013 debut album, Wild Child, they're won more friends and influenced more people with their sublime self-titled second album, released by Spinefarm Records' Snakefarm imprint, on November 3, 2017.
Listen to Tyler Bryant & The Shakedown on Apple Music and Spotify.
Still only 26, Texas-born guitarist/vocalist Tyler Bryant has lived and breathed rock'n'roll since he acquired his first real six-string at the tender age of six. In the same way that the ten-year-old Tom Petty instinctively knew music would rule his life when he met Elvis Presley, Bryant had an early epiphany – in his case learning his craft through his initial mentor, seasoned Texas bluesman Roosevelt Twitty, when he was barely into his teens.
After founding the Tyler Bryant Band while still just 15, the precocious Texan scored several high-profile accolades – including an invitation from Eric Clapton to play Chicago's Crossroads Guitar Festival in 2007 – en route to relocating to Nashville. Digging the vibe in the country music capital, he formed Tyler Bryant & The Shakedown with bassist Noah Denney, drummer Caleb Crosby and guitarist Graham Whitford: the latter also the son of Aerosmith's Brad Whitford.
Though their pedigree gave them a head start, the band built a grassroots fanbase. As they revealed in an engaging uDiscover Music interview at the 2017 Ramblin' Man Festival, their first gig, supporting REO Speedwagon in Amarillo, involved a grueling 30-hour round trip; they've barely been off the road since, often sharing stages with rock legends, including AC/DC and Deep Purple, over the past five years. Their promotional jaunt for Tyler Bryant & The Shakedown, meanwhile, includes supports slots on Guns N' Roses' enormous Not In This Lifetime tour, as well as their own US and European headline shows.
Tyler Bryant & The Shakedown - Heartland (Lyric Video)
Co-produced by the band and John Fields (Soul Asylum, Paul Westerberg), Tyler Bryant & The Shakedown handsomely delivers what Snakefarm A&R head Dante Bonutto astutely referred to as "barrel-loads of attitude." The tough, anthemic likes of "Heartland" and the shape-throwing "Weak And Weepin'" are tailor-made for slaying stadiums; "Backfire" and the fuzzed-up, Allman Brothers-esque "Don't Mind The Blood" tip their hats to the band's Southern forebears; and restless, semi-acoustic blues "Ramblin' Bones" traces their lineage right back to the bayou.
However, if Tyler Bryant & The Shakedown proved authenticity isn't a problem, it also showed that its creators had an eye firmly fixed on the future. Embroidered with subtle loops and electronica, the obsessive "Jealous Me" liberally rips up the modern blues rulebook, the intense "Aftershock" benefits from a charging guitar solo and a dynamic band performance, and the haunting, Jeff Buckley-esque "Into The Black" is – as Bryant himself so memorably puts it – a "step into the black, with no rope to go back." All told, Tyler Bryant & The Shakedown is a record which skilfully balanced legacy and tradition with contemporary energy and the invincibility of youth, and it shook some serious action on the world stage.