U2 Release App Allowing Fans "Specially Curated Audio Visual Experience"
U2 are launching a special new app for their eXPERIENCE + iNNOCENCE tour which will allow fans a "specially curated audio-visual experience."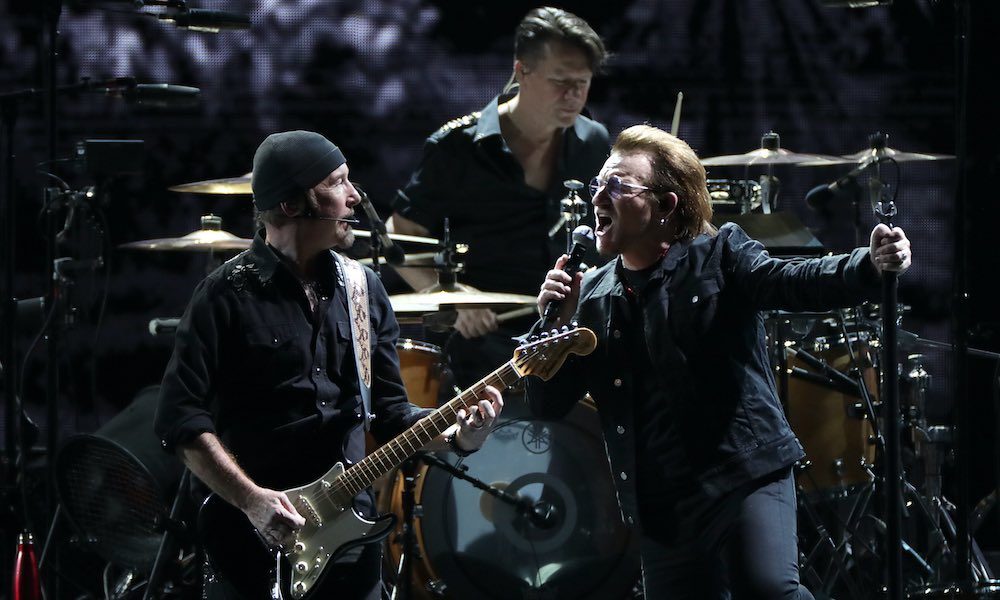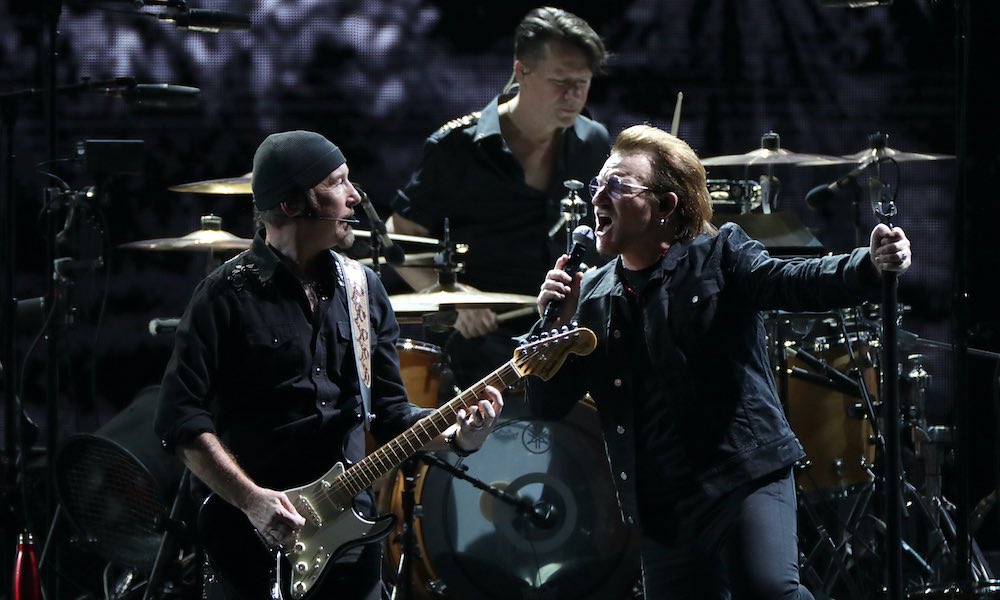 U2 are launching an augmented reality app, which they promise will allow fans a "specially curated audio visual experience" as part of their eXPERIENCE + iNNOCENCE Tour, which kicks off in North America with a show in Tulsa, Oklahoma, on 2 May. Supporting the band's recent Songs Of Experience album, the tour visits Europe later in 2018, with the European dates commencing in Berlin in September.
While other bands and artists are discouraging or even outright banning fans from using their smartphones during concerts and live performances, Bono and company are encouraging their fans to make their phones a part of the show.
The U2 eXPeRIENCE audio visual app, which is now available for download on the Apple App Store and Google Play, offers the experience of a live show right in the comfort of one's home. The app features previews of the band's concert in AR by pointing the camera to the cover art of Songs Of Experience.
In addition, fans who already downloaded the app prior to the live performance can hold up their phones, point them into the 100-foot long LED wall for a unique experience.
"Download this app to experience a live rock show like never before as the tour's 100′ long LED wall triggers a specially curated audio visual experience emerging through your mobile device," the app description reads. "Real-time Augmented Reality before your eyes… and thousands of others at the show." The app is available for download for free.
U2's new app comes at a time when celebrities have made a stance against camera phones and filming during gigs.
Jack White, formerly of The White Stripes, recently made headlines after he had banned mobile phones from his upcoming tour.
"We think you'll enjoy looking up from your gadgets for a little while and experience music and our shared love of it in person," White said in a statement.
Other artists who have banned smartphones and other audio/video devices from their live performances include Guns N' Roses, Alicia Keys, Prince, and Pulitzer Prize-winning rapper Kendrick Lamar.
Explore Our U2 Artist Page. 
Format:
UK English