U2 Launch Their 'Virtual Road' Concert Series With A 2001 Slane Castle Set
Irish singer-songwriter Dermot Kennedy opened the show with a new performance and an interview with The Edge.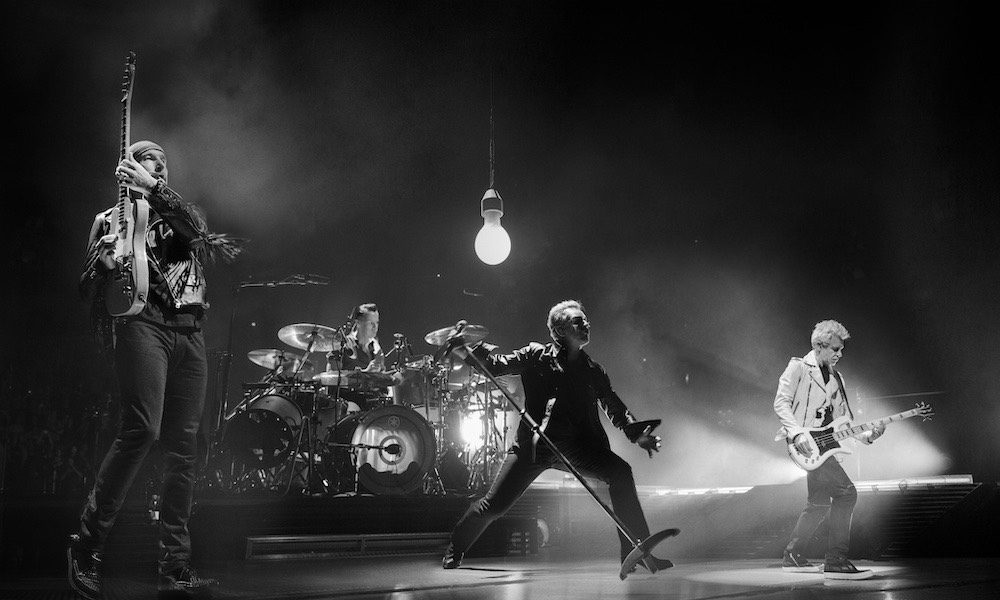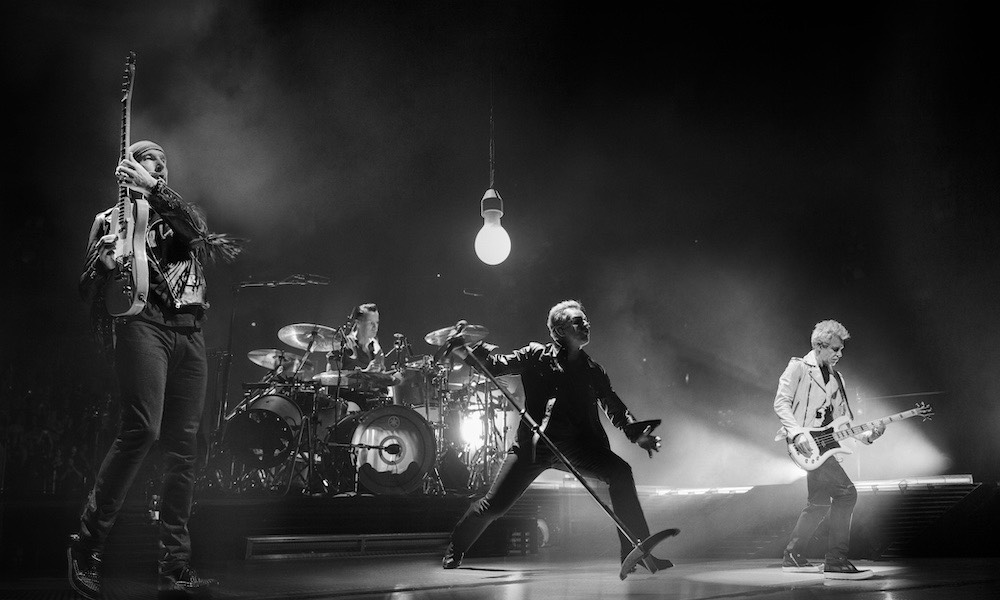 Irish rockers U2 celebrated St. Patrick's Day by launching their "Virtual Road" concert series with the first-ever digital broadcast of U2 Go Home: Live From Slane Castle. The 2001 concert features the band at the legendary venue, just outside of Dublin.
Ahead of the set, U2 guitarist The Edge connected virtually with fellow Irish artist Dermot Kennedy, who opened the concert with a new, live performance. The Edge spoke to the rising singer-songwriter about the challenges of promoting new music amid the pandemic.
"I've been quite lucky," said Kennedy, who released his major-label debut, Without Fear, in October 2019. "I was able to establish myself to a certain extent…and I've had a nice window of time to work on music."
U2 - The Edge meets Dermot Kennedy (The Virtual Road)
Kennedy, who spent much of the last few years on the road, said that he was looking forward to getting back in front of his fans – and imagines that live shows will take on a new sense of excitement, after lockdown. "There will be such a heightened sense of excitement from the artists and then that will be matched by the crowds going to gigs and I think it's going to be very special when the time does come." He added, "I think music is so important when it comes to healing, and I think it'll be so obvious how important it is when we come out of this."
The Edge also shared several anecdotes about U2's formative years, including the origins of "Where the Streets Have No Name" – one of the band's most iconic hits, and a fan favorite at live shows.
Filmed on September 1, 2001, on the banks of the River Boyne, U2 Go Home: Live From Slane Castle found the band returning to the Irish venue after more than 20 years. The set was captured during their Elevation Tour, and featured a mix of contemporary and classic hits, including "Sunday Bloody Sunday," "Stuck in a Moment," "With or Without You," "One," and "Beautiful Day." The concert will be available to stream on the band's YouTube page for the next 48 hours.
Coming up, fans can look forward to the digital premieres of U2: Live at Red Rocks on March 25 as well as the band's December 1997 concert at Mexico City's Foro Sol Stadium. The series concludes on April 10 with a broadcast of iNNOCENCE + eXPERIENCE: Live in Paris, an emotional performance captured in December 2015 – less than a month after the terrorist attacks on the city.
As with today's concert, each broadcast will feature a virtual "opener" including Fontaines D.C., Carla Morrison, and Feu! Chatterton.
Listen to Live From Slane Castle Ireland (Remastered) here.