U2 X-Radio Launches Wednesday on SiriusXM
The new satellite radio channel will feature a variety of exclusive content and rarities, plus shows hosted by The Edge and Bono.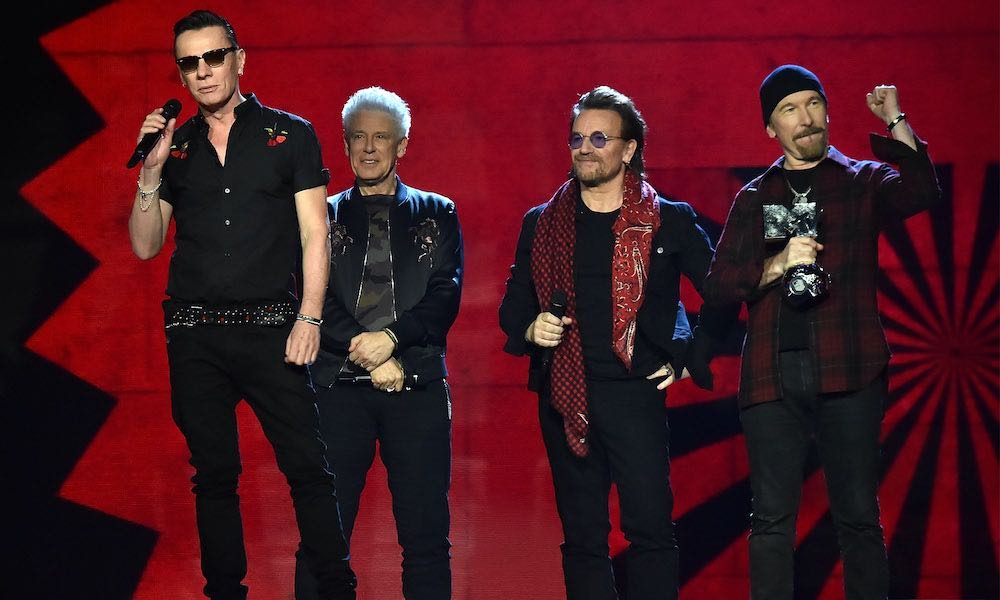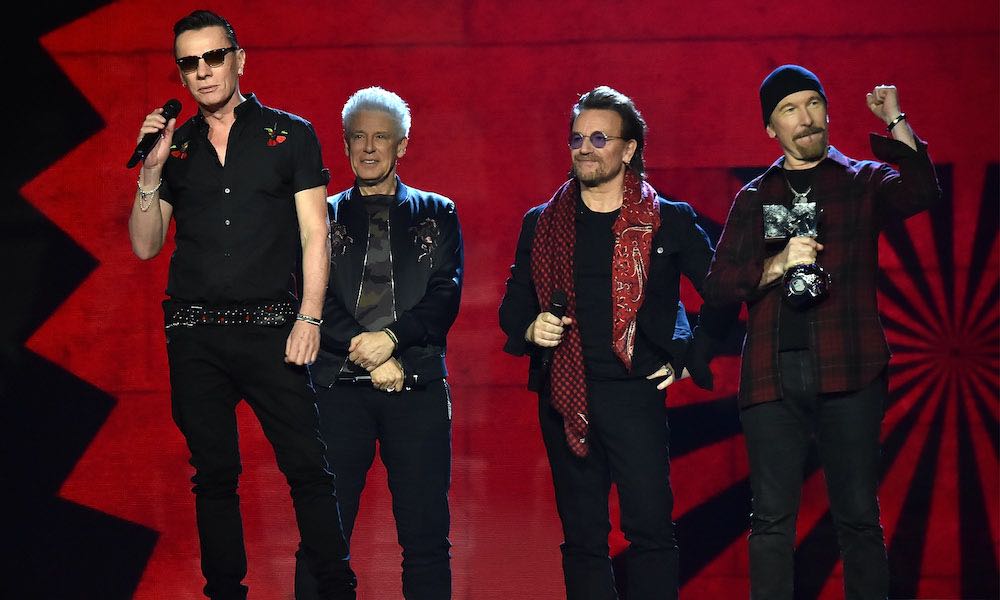 U2's hotly-anticipated SiriusXM channel is set to launch this Wednesday, 1 July at noon, PST. Dubbed U2 X-Radio, the channel will feature a trove of exclusive content that will keep fans entertained all day – from rarities, remixes, shows hosted by The Edge and Bono and never-before-heard recordings.
Highlights from the channel's offerings include Bono Calling, a show that will "explore seven questions about life, work, hope and the future" with guests, according to the press release. Chris Rock will mark the first personality to join the U2 frontman and activist on the air.
Guitarist The Edge will also host a monthly show, Close to the Edge, which will feature interviews with a variety of fellow musicians, artists and talking heads, including David Byrne, Noel Gallagher, Tom Morello, Joe Walsh and guitarist Carlos Alomar.
Irish broadcaster John Kelly will host a weekly show called Elevation, which will "celebrate good news and ideas from the worlds of science, medicine, faith and the arts." DJ Paul Oakenfold, meanwhile, will helm Discothèque every Friday night, playing remixes and dancefloor-friendly U2 tracks. (Guest) Plays U2 will feature a celebrity guest DJ spinning their favourite songs from the Irish band's nearly 45-year-long career.
In a new interview with Rolling Stone, The Edge revealed behind-the-scenes details about the forthcoming channel. "We're curating a lot of it… We're generating playlists of songs. We're very heavily involved in the content, if not the actual steps of putting it together. I've done a lot of interviews for my little Close to the Edge show. That's been a lot of fun." The guitarist also shared that he's working on some short-form music pieces for the channel.
He also spoke about the musical content that fans can expect. "One of the exciting aspects is to give some of the songs a real day in the sun that they haven't had. Radio over the years focused on certain songs from certain albums, but there's a lot that are really worthy of more attention. And we'll be showcasing some unheard, live recordings." The Edge added that "There's an extensive vault of concerts in the last 15 years that we can draw from that have been recorded with audience mics and all the stuff you'd want to do a really great concert mix. We have a lot to choose from."
While the band is gearing up for the 30th anniversary of their landmark album, Achtung Baby, next year, The Edge shared that the group continues to write new music. "I'm always working on new songs. I've not stopped since we came off the road, so yes. The question, I suppose, is whether we have a plan to finish or release it. Not so far. But there's a lot of exciting music being created."
Listen to the best of U2 on Apple Music and Spotify.
Format:
UK English