Ultra-Rare Test Pressing Of John Coltrane's 'A Love Supreme' For Sale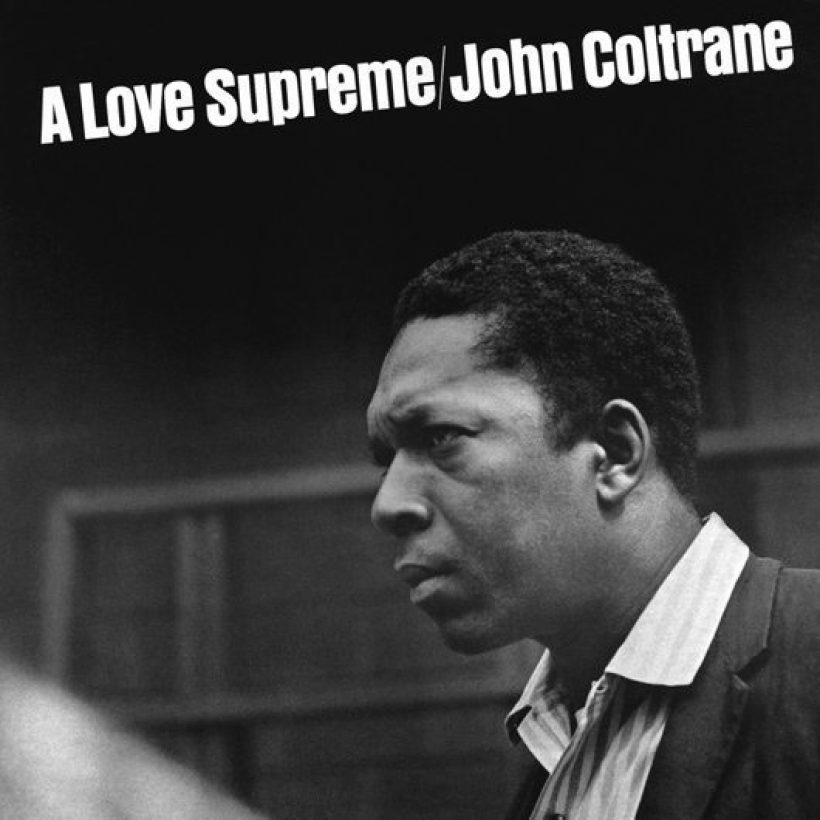 An ultra-rare test pressing of one of the most celebrated jazz albums of all time, John Coltrane's 1965 masterwork A Love Supreme, is now for sale on eBay. Collectors may need a sharp intake of breath when they discover that the "buy it now" price is listed, at this writing, at $19,999.99.
The pressing is available on the e-commerce site, via a seller based in the US, and it's thought that it may be the only disc of its kind. Described as being in very good condition, it has "A-77 Side A" and "A-77 Side B" handwritten on the white label, along with a date stamp of 31 December,1964.
That date is a few weeks after the recording of the album, at Van Gelder Studio in Englewood Cliffs, New Jersey. Produced by Bob Thiele, A Love Supreme was cut in one session on 9 December, by the saxophonist and his celebrated quartet featuring McCoy Tyner on piano, Jimmy Garrison on bass and Elvin Jones on drums.
The disc has a "Van Gelder" stamp on both sides and, mysteriously, also carries the words "Ken Coltrane." The seller remarks that he bought the test pressing "a few years ago at Academy Records in NYC. Someone also pointed out that where it says Coltrane it looks like his signature. I am not real sure about that. He usually signed his full name. No idea who Ken Coltrane is."
Academy Records added that it had bought the test pressing from "a guy whose thing is hunting through thrift stores, garage sales. We couldn't find another copy to know how much to sell it for."
Released on the Santa Monica, California label Impulse!, A Love Supreme made its extremely belated US chart debut on Billboard's catalogue listings in 2001. But it nevertheless had very substantial sales by then, and its standing in jazz circles and the wider cultural world is matched by few other jazz albums. It was inducted into the Grammy Hall of Fame, and ranked at No. 47 in Rolling Stone's 2003 critics' list of the top 500 albums of all time.|
Explore our John Coltrane Artist Page.
Format:
UK English