Acclaimed Underworld Album 'Beaucoup Fish' Set For Deluxe Reissue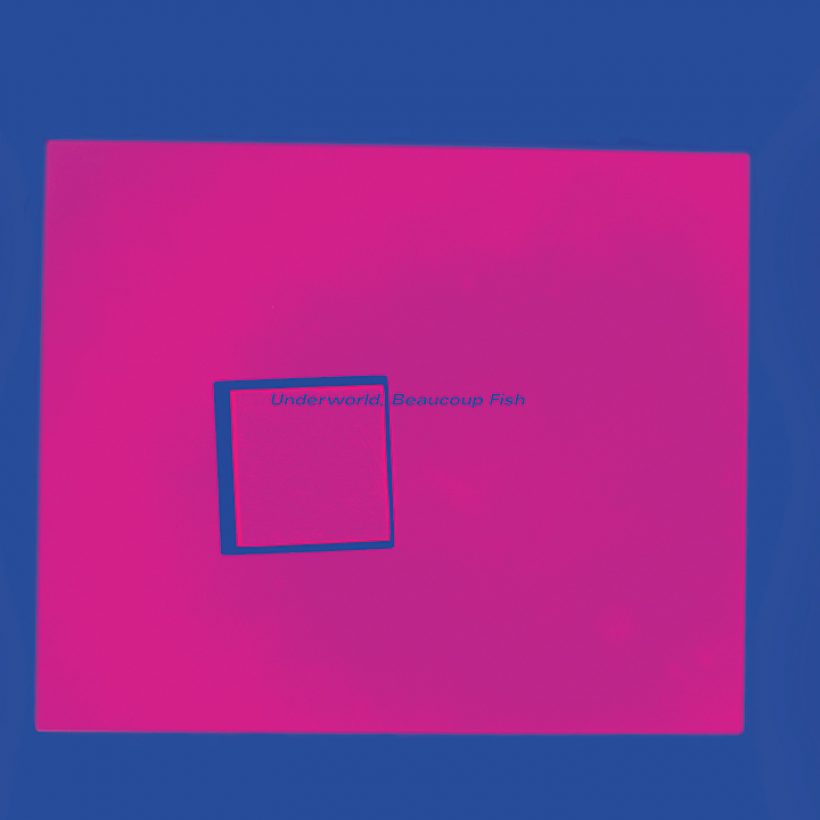 Underworld have released a deluxe remastered reissue of their classic third album, Beaucoup Fish, in a variety of new editions: a single CD, a 4CD super deluxe box set, and a double-vinyl album, and it is also be available on all streaming and download platforms.
Originally released in 1999, Beaucoup Fish arrived after Underworld's critically-acclaimed track 'Born Slippy NUXX' featured prominently in Danny Boyle's hit movie Trainspotting and then rose to No 2 on the UK Top 40 after it was released as a stand-alone single. Accordingly, Beaucoup Fish was one of 1999's most anticipated releases and it continued Underworld's singular vision. From the opening Windy City meets Motor City meets Thames Estuary swoop of 'Cups' through to the flickering low light coda of the closing 'Moaner', Beaucoup Fish's 11 tracks collectively served to highlight how different the wiring of Underworld's internal logic is.
Whilst some of their peers had spawned lesser imitators, Underworld's sound on Beaucoup Fish remained resolutely theirs. If there had been a mould created when Rick Smith, Darren Emerson and Karl Hyde first made music together in the spare bedroom of a terraced house in Romford, it had long since been broken and while Beaucoup Fish referenced many of the prevalent electronic styles of the day, the end result remained unique.
Beaucoup Fish features the singles 'Moaner', 'Push Upstairs', 'Jumbo', 'King Of Snake' and 'Bruce Lee'. The deluxe edition's second disc features eleven previously unreleased outtakes from the recording sessions. The third and fourth discs feature remixes of album tracks by the likes of Fatboy Slim, Slam, Salt City Orchestra and Adam Beyer.
Underworld - Jumbo (Music Video) (1080p HD)
The Beaucoup Fish super deluxe edition comes packaged in a hard case 12" x 12" box that complements the acclaimed expanded reappraisals of dubnobasswithmyheadman (2014) and Second Toughest In The Infants (2015). This edition also includes a 60-page booklet with a new essay on the album. As with its predecessors, audio remastering was undertaken by the band's Rick Smith at Abbey Road Studios. All packaging and artwork has been created by long-time Underworld collaborators Tomato.
Underworld – aka Karl Hyde and Rick Smith – recently presented an installation piece, Manchester Street Poem, as part of the Manchester Festival 2017. The project spotlighted the stories of those who have found themselves homeless in the city. Their last gig – a sold-out show at London's Alexandra Palace – was the band's biggest headline show to date.
The 4CD super deluxe box set reissue of Underworld's Beaucoup Fish is out now and can be ordered here.
Format:
UK English