United States Senate Unanimously Passes Resolution Honoring Hip-Hop 50
The resolution designates August 11, 2023 as 'Hip Hop Celebration Day,; August 2023 as 'Hip Hop Recognition Month,' and November 2023 as 'Hip Hop History Month.'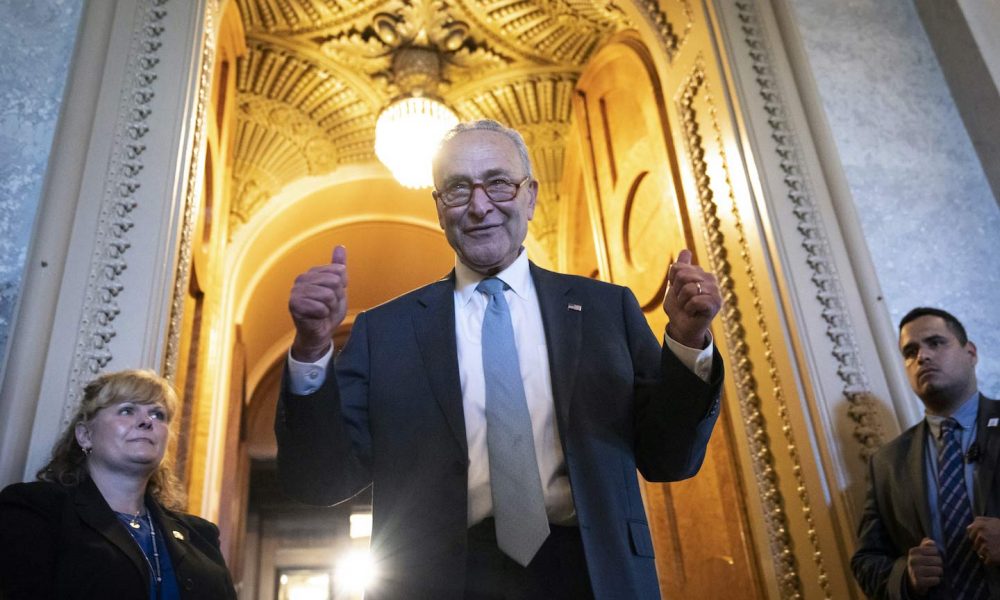 The United States Senate has unanimously passed a resolution commemorating the 50th anniversary of hip-hop.
The Schumer-Cassidy resolution designates August 11, 2023, as "Hip Hop Celebration Day" to commemorate the day in 1973 when Clive "DJ Kool Herc" Campbell introduced his innovative musical style at a back-to-school party at 1520 Sedgwick Avenue in the Bronx, New York. In addition, it designates August 2023 as "Hip Hop Recognition Month" and November 2023 as "Hip Hop History Month."
Previously, Senate Majority Leader Chuck Schumer, who was born and raised in New York City, worked with DJ Cool Herc, rapper KRS-One, and the residents of 1520 Sedgwick Avenue to save the building when the owner wanted to sell it and remove its affordable housing units, according to Schumer.
"We were able to prevent so many people from being displaced, and at the same time, make sure this historic landmark would be forever honored properly," Schumer said in a speech on the Senate floor following the passage of the resolution.
Moreover, Schumer thanked Sen. Bill Cassidy and Rep. Jamaal Bowman, who worked on the resolution, and his friend LeRoy McCarthy, a "historian of hip-hop" who proposed the idea of honoring hip-hop, during his speech.
"Over the decades, hip-hop has transcended language, race, age, both geographic and socioeconomic barriers. Many people can attest to the fact that Hip Hop actually changed their lives for the better, gave them purpose and meaning. I know many of them myself, many of whom are New York City and Bronx residents," Schumer continued. "So, Hip Hop is great. It's a uniquely American art form that quickly blossomed into a global movement and we are proud, proud, proud today that this resolution, honoring the 50th anniversary of Hip-Hop, has passed."
On July 19, Rep. Bowman presented the same resolution in the House of Representatives, pending a vote. In order for a resolution to be codified into the law, it must be passed by both Chambers of Congress in identical form and signed by the President.
Explore seminal hip-hop albums on vinyl and more.