Watch The Video For The Vamps' New Single, 'Married In Vegas'
The band's hotly-anticipated new album, 'Cherry Blossom', is scheduled for release on October 16.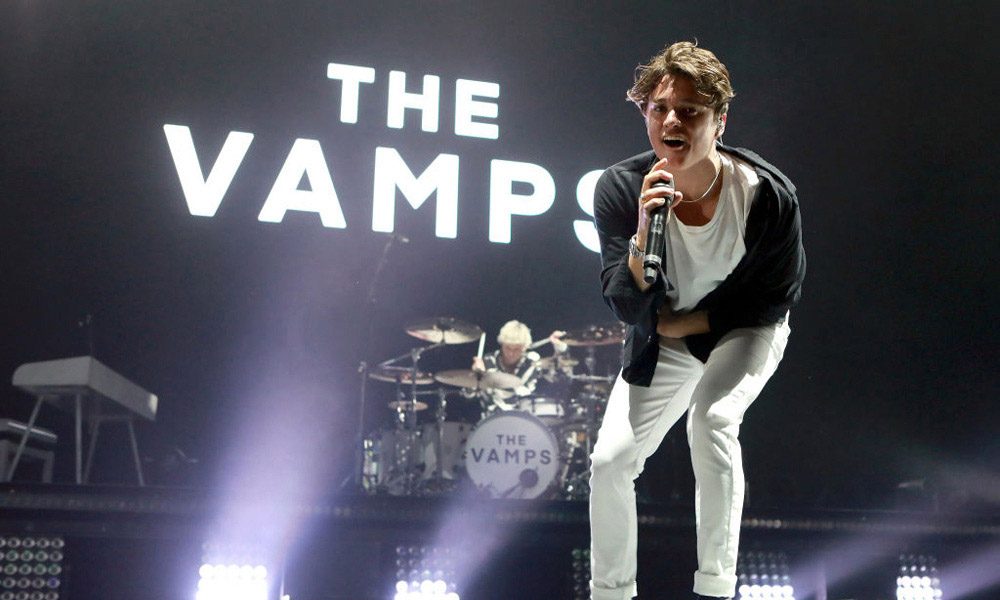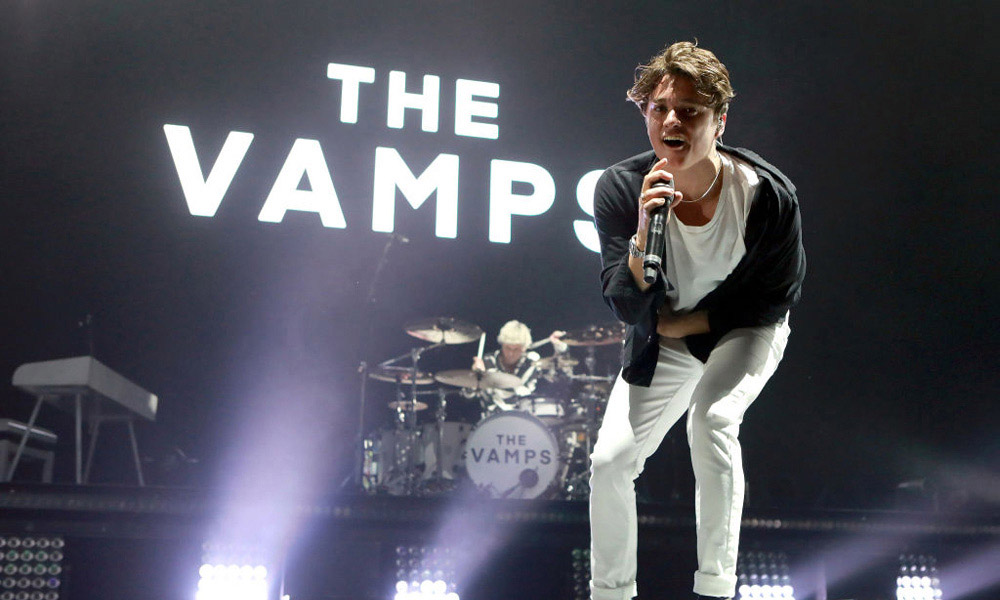 The Vamps have returned with a brand new single "Married In Vegas" which is out now via Virgin EMI Records. The song was created remotely in lockdown with help from producer Lostboy and you can watch its accompanying video below.
The Vamps - Married In Vegas
"Married In Vegas" ushers in a new era for the band as it's the first taster from their new album, Cherry Blossom, the follow-up to Night & Day, which is set to arrive on October 16.
"On the day we handed the album in I went on a Zoom call with Lostboy" The Vamps' Bradley Simpson told Vents magazine. "We had a few beers and then four hours later "Married in Vegas" was birthed."
Guitarist James McVey adds: "I was playing Playstation with my mates and it was about 11pm. Then Brad Face Timed me and he was like 'I've just written this song!'. I love moments like that because even when you think something's done it can still change at the last minute. We jumped on a zoom with Lostboy the next morning to finish the song."
The Vamps' platinum-selling debut album, Meet The Vamps, crashed into the UK charts at number 2 in 2014 and the British quartet have been holding onto a dream-like rush of albums (four in total, including 2017's chart-topping Night & Day (Night Edition), featuring the Matoma-assisted global smash "All Night"), singles (eight top 40 hits including five top 10s), and world tours (they're the first band to headline London's O2 Arena five years in a row).
Despite the band's hectic career, however, the upcoming Cherry Blossoms was inspired by the four members taking some space from each other for a while.
"We ended scrapping all of the first batch of songs and starting again," McVey says. "This time gave the band the space to meticulously plan exactly what they wanted the album to be and what they wanted to say. Cherry Blossom was born, a title that is a reflection of the theme of rebirth that runs throughout.
Listen to the best of The Vamps on Apple Music and Spotify.