Verzuz Pits Rick Ross Against 2 Chainz In 'High Rollers Edition'
The two rappers will battle it out next Thursday, August 6.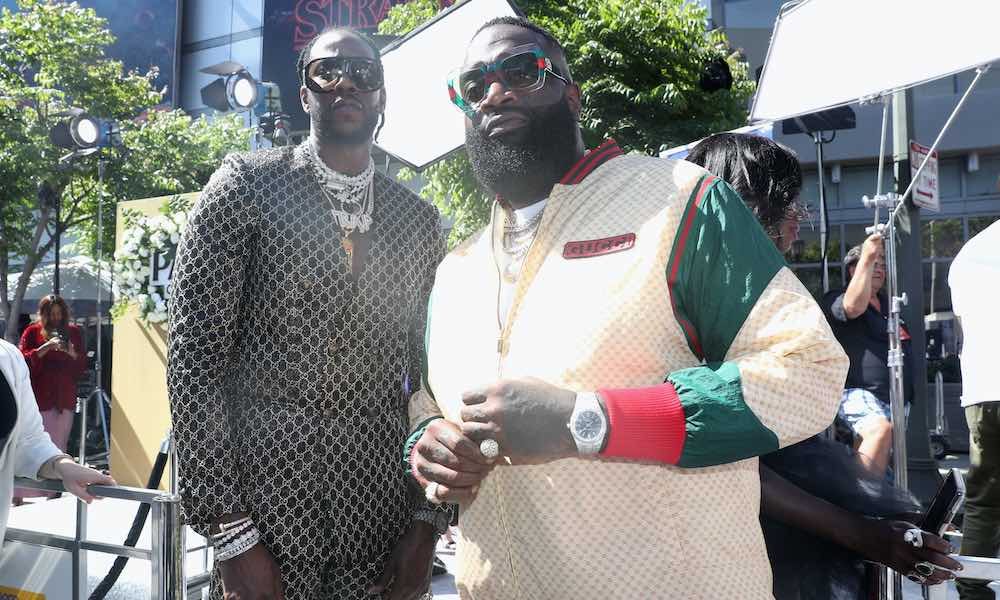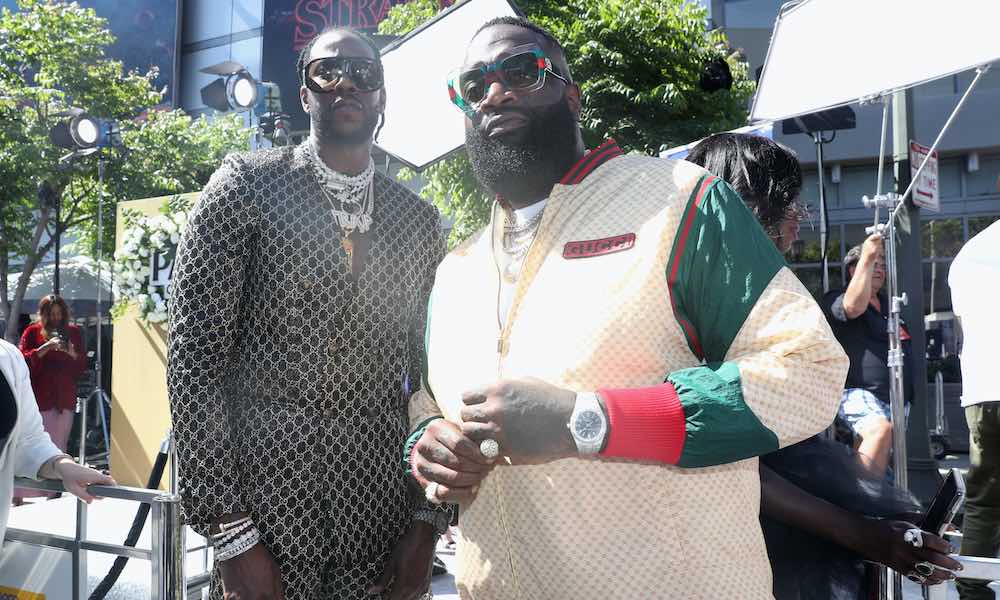 Just hours after Verzuz announced their newest battle, which will find 2 Chainz and Rick Ross going head-to-head, fans are already engaging in heated debates about which rapper will reign supreme. Dubbed 'The High Rollers Edition,' the newest episode of Verzuz will air next Thursday, August 6 at 5:00 pm PST on Instagram and Apple Music.
Both Ross and 2 Chainz have impressive catalogs that feature countless hits. For Ross, that includes his 2006 debut single, "Hustlin'," 2010's chart-topping "Aston Martin Music" featuring Drake and Chrisette Michele, 2016's "Purple Lamborghini" with Skrillex, and 2008's "The Boss" featuring T-Pain, which not only hit No.2 on the Billboard Rap Songs chart but also peaked in the Top 20 on the Hot 100.
2 Chainz, however, has scored such chart-topping hits as "Mercy" with Kanye West, Pusha T, and Big Sean, and "No Lie" featuring Drake – both from 2012. There's also 2017's "It's a Vibe" featuring Ty Dolla $ign, Trey Songz, and Jhené Aiko, and Fast & Furious 6 opener "We Own It (Fast & Furious)" with Wiz Khalifa.
The rappers have both collaborated with an impressive amount of artists. Ross has guested on hits by DH Khaled ("All I Do Is Win," which also featured T-Pain, Ludacris, and Snoop Dogg; and "I'm on One," with Drake and Lil Wayne), French Montana ("Pop That" with Drake and Lil Wayne), and Drake ("Money in the Grave").
2 Chainz has lent his vocals to hits by Nicki Minaj ("Beez in the Trap"), Jason Derulo ("Talk Dirty"), Drake ("All Me" with Big Sean), and YG ("Big Bank" with Big Sean and Nicki Minaj).
The artists will follow last week's epic "Battle Of The Dogs," which found DMX victorious over Snoop Dogg.
2 Chainz, meanwhile, recently announced that he and Lil Wayne would be releasing a follow-up to their 2016 collaborative LP, Collegrove. A sequel to the best-selling album has been hinted at for years by both artists, and while a release date has not yet been announced, the artists confirmed that fans can expect Collegrove 2 this year.
Listen to the best of 2 Chainz on Apple Music and Spotify.