Watch The New Video For Prophets Of Rage's 'Who Owns Who'
The song also features on the rap-rock supergroup's much-acclaimed self-titled debut album.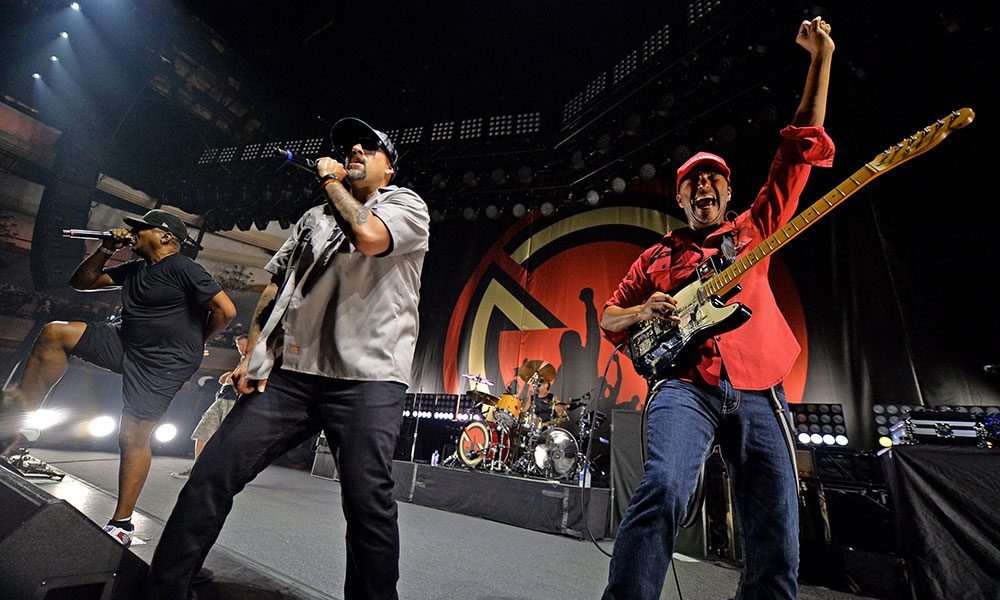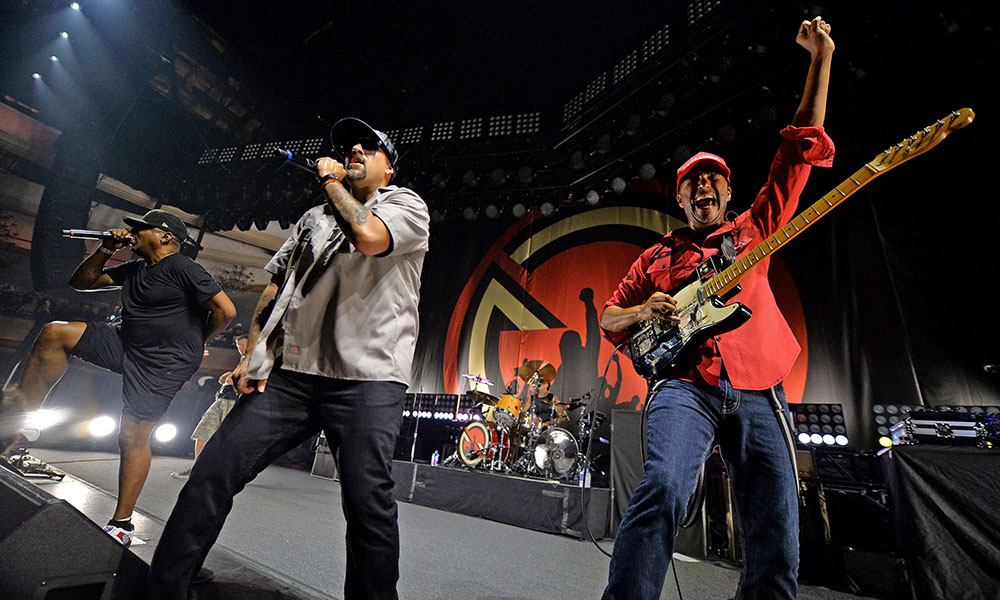 Prophets Of Rage have released a video for their new single 'Who Owns Who'. The rap-rock supergroup includes Rage Against The Machine stalwarts Tom Morello, Tim Commerford and Brad Wilk, Cypress Hill's B-Real Public Enemy's Chuck D and DJ Lord and 'Who Owns Who' features on their self-titled debut album released in September 2017.
The band say: "The Who Owns Who music video was created by VA – The Artist, who runs his own charity, V For A Cause.  V For A Cause aims to help underprivileged children by raising money for various causes through art. All the money for this video is being donated to this charity. Through art, Vasilis has managed to help children in need."
Earlier this month, Prophets Of Rage released the new track 'Heart Afire' from their much-anticipated, but as-yet-untitled second album. In June, the band also released a video for another of Prophets Of Rage's key tracks, 'Legalize Me'.
Speaking about the upcoming record, bassist Tim Commerford said: "It's a different direction, it's not the same and I love that. We grew up listening to bands that made records and you were waiting at the record store to hear. That's the way I feel we're doing it – we're growing and creating and going into new territory and I feel really good about it."
Formed amid 2016's tumultuous election, Prophets Of Rage have toured extensively in the US and Europe.
"When we put this band together a year ago, I don't think any of us knew what to expect or how it would be received by the people," B-Real told Blabbermouth. "From that time to now, it's been amazing to see the growth of this new amazing band and to see the effect it has had on the fans we've played for. I feel blessed to be a part of it. Our chemistry is undeniable when we are on stage, and to finally bring forth a new album with that same powerful chemistry is exciting and we can't wait to see what the future brings."
Format:
UK English