Debut Album From Prophets Of Rage Makes International Impact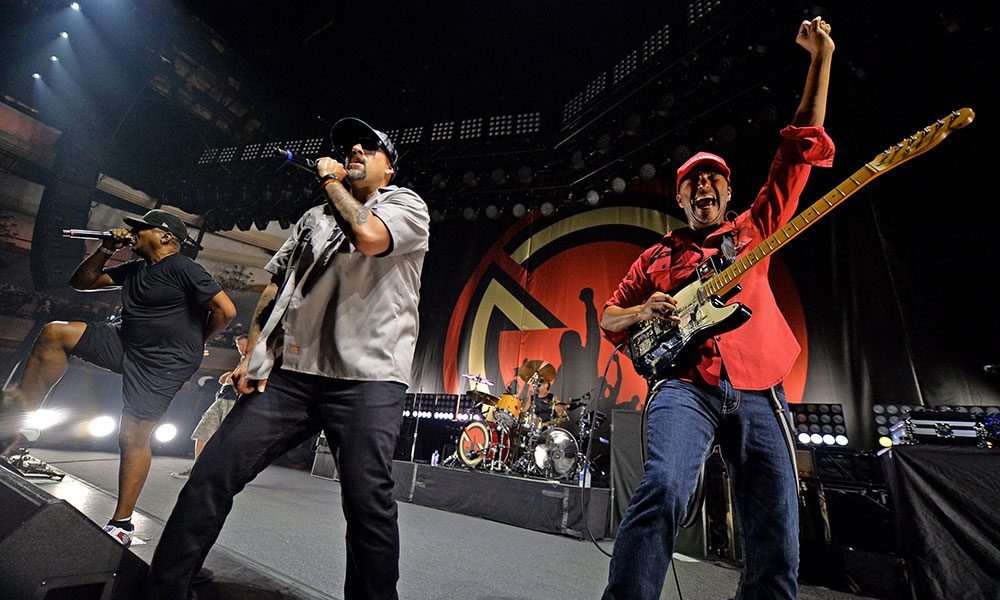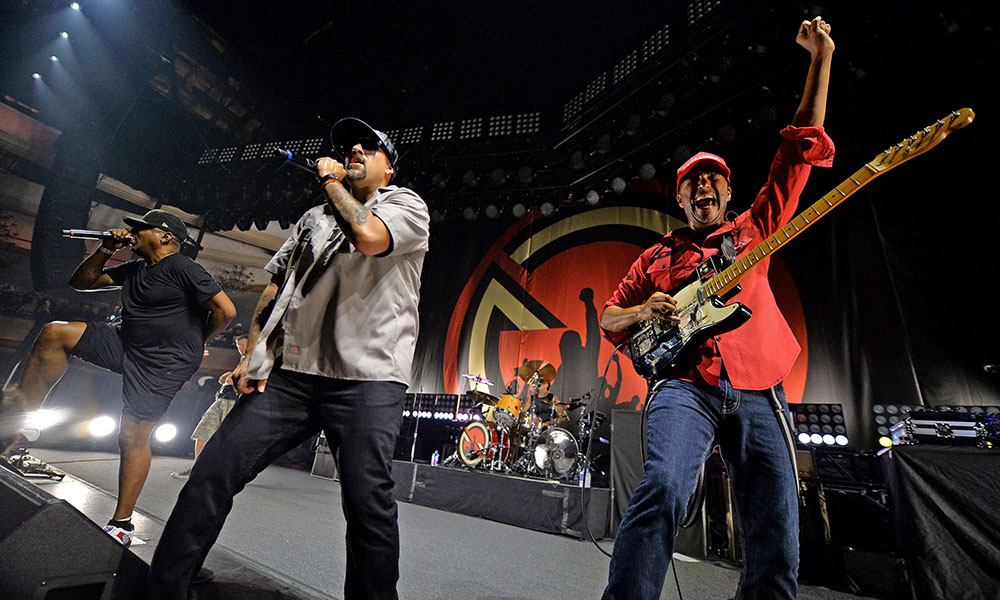 Prophets Of Rage's self-titled debut album, released on September 15 by Fantasy Records, scored top chart entries in multiple countries across the globe during its first week of release. The album sold more than 21,000 copies in the U.S., entering Billboard's Top 200 Album chart at No. 16. The set's strong international chart showings also include Top 10 placings in the U.K., France, Germany and New Zealand and a Top 20 position in Australia.
Formed amid North America's 2016's tumultuous election, Prophets Of Rage have toured extensively in the U.S. and Europe and coalesced into an explosive unit capable of playing with equal parts precision, passion and muscle. The band's debut album, produced by long-time Rage Against The Machine collaborator Brendan O'Brien, with bold cover art created for the band by renowned street artist, Shepard Fairey, fuses the diverse styles, sonic firepower and hard-hitting social consciousness of their previous work into an inventive, compelling and timely new musical statement.
"When we put this band together a year ago, I don't think any of us knew what to expect or how it would be received by the people," rapper B-Real told Blabbermouth. "From that time to now, it's been amazing to see the growth of this new amazing band and to see the effect it has had on the fans we've played for. I feel blessed to be a part of it. Our chemistry is undeniable when we are on stage, and to finally bring forth a new album with that same powerful chemistry is exciting and we can't wait to see what the future brings."
Featuring personnel from Rage Against The Machine, Cypress Hill and Public Enemy, Prophets Of Rage have both an across-the-board love of music and a deep belief in its power as a tool and a weapon. Woven into the band's DNA are influences as varied as The Clash, KRS-One and Johnny Cash, as well as the undeniable ideals and aesthetics of its predecessors: Public Enemy's frenzied, racing textures, Rage's jaw-melting riffs, and Cypress Hill manically playful party energy.
The band's recent short run of sold-out intimate club shows included historic rooms such as the Paradise Rock Club in Boston, the Stone Pony in Asbury Park, the Theatre of Living Arts in Philadelphia, the Apollo Theater in New York City and the 9:30 Club in Washington D.C. Prophets Of Rage also just rocked Riot Fest in Chicago and is now gearing up for headlining turns at Louder Than Life in Louisville, Voodoo Music + Arts Experience in New Orleans and Ozzfest in San Bernardino, California, as well as major shows in France, the U.K., Germany and the Netherlands.
Format:
UK English