The Wandering Hearts Recall "Epic Nashville Road Trip" In Exclusive Long Road Interview
The Decca Records stars celebrated their 'Wild Silence' album's success with a Friday show at the inaugural Long Road.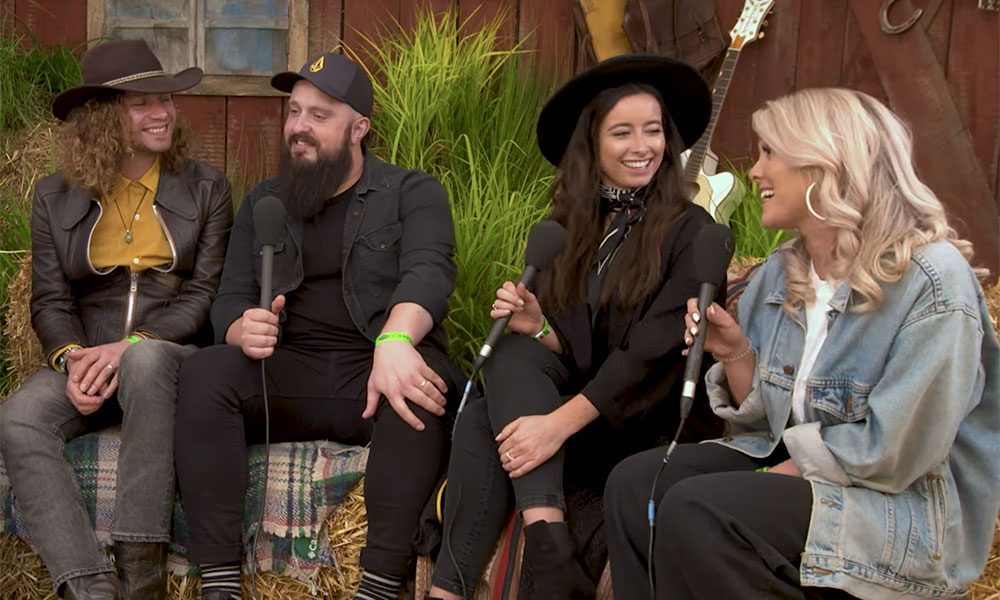 It's been quite a year for rising UK Americana stars The Wandering Hearts. Released by the prestigious Decca label, their debut album Wild Silence topped the UK Official Country Albums chart for three weeks and they won the Bob Harris 'Emerging Artist' award at the UK Americana Awards.
Accordingly, the London-based quartet have been almost permanently gigging throughout 2018 and their slot on the Interstate Stage on the Friday evening at the Long Road was one of the new country and Americana's most hotly anticipated. However, before they set foot onstage, the up and coming quartet met up with uDiscover Music's Paul Sexton and revealed all about their "epic Nashville road trip" which has seen their music connecting with US audiences in a way the band could never have imagined.
"It was just ridiculous, we'd been building up to it for so long, but I don't think any of us expected to be doing shows at the Ryman, the [Good Ol'] Opry, Graceland or the Bluebird Café," says Wandering Hearts guitarist/vocalist AJ. "Those venues are just so prestigious so we thought it would be a once in a lifetime trip, but we've got a return trip to appear at the Americana Fest. I don't think any of it has really sunk in yet."
If all that wasn't enough, the band – who try hard not to pigeonhole themselves as either "country" or "Americana" – were also endorsed by country icon Marty Stuart, with whom they played a series of shows.
"We've tried to never really out a genre on what we do," says guitarist/vocalist Tim. "Out in the States, Marty Stuart introduced us and he said "well, I don't care what these guys are – just enjoy them for what it is" – and the audiences really did, which gave us such a huge boost.
"Marty Stuart's a hero, with such an incredible legacy already" AJ concludes. "To have that as our introduction to playing shows out there meant something money simply couldn't buy. He's got a phenomenal band and tells amazing stories, so when we toured with them it felt like a holiday, but what an education it was."
We're giving away a Gretsch guitar SIGNED by many of the artists that performed at the Long Road Festival. For your chance to win, enter here. 
Format:
UK English