Watch Freddie Mercury's Previously Unreleased 'Time Waits For No One'
Freddie's friend, producer-musician Dave Clark, has long been working on completing the stripped-down mix of the song.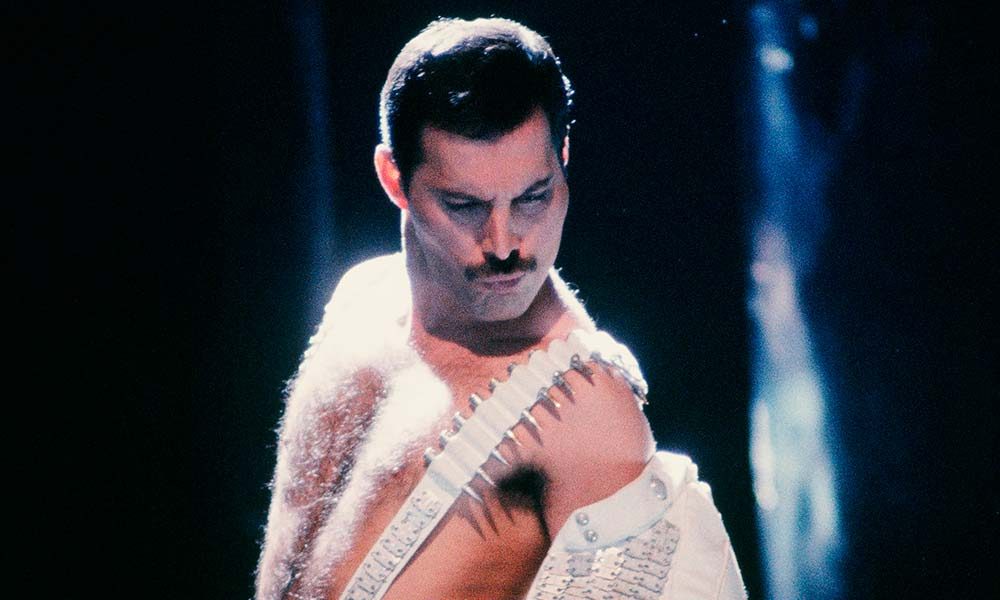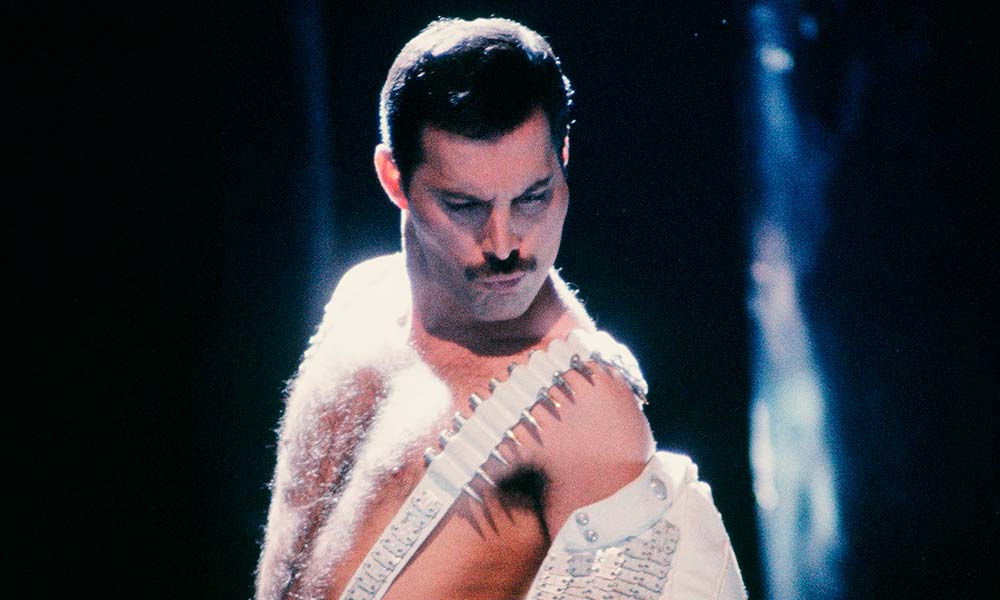 A previously unreleased version of Freddie Mercury's 'Time' is released on Virgin EMI today (20 June). The 1986 track now has its full title, 'Time Waits For No One.' It's the original of the song from the concept album of the hit musical Time. Just featuring Freddie's voice and Mike Moran on piano, the recording has been in the vaults for four decades.
Mercury's longtime friend, world-famous musician-writer-producer Dave Clark, has been working on the completion of the track for two years. A powerful and moving new video now accompanies the release.
Listen to Freddie Mercury's 'Time' right now.
Clark, whose first spectacular fame was as the leader of 1960s favourites the Dave Clark Five, was the man behind Time. The show opened at the Dominion Theatre in London's West End in April 1986. It starred Cliff Richard and a pre-filmed Sir Laurence Olivier. Mixing science fiction with rock music and futuristic special effects, it ran for two years.
The soundtrack album featured tracks by Richard, Julian Lennon, Ashford & Simpson, Dionne Warwick and others. Mercury first agreed to record a song that Clark had in mind for him from the show, 'In My Defence.' He flew from his home in Munich to record it at Abbey Road Studios in October 1985. Moran, the pianist among Clark's session band, had never met Freddie, but they became firm friends. They went on to co-write 'Barcelona,' his hit with with Spanish operatic soprano Montserrat Caballé. Mercury and Moran also penned most of the album of the same name.
With Freddie's personal chef Joe Fanelli attending, Clark remembers that the session contained "fabulous food, vodka and Cristal champagne." He says: "We got on great…if I didn't like something I'd say, and vice versa. We were both aiming for the same thing: to make something special."
Mercury enjoyed the recording so much that he asked Clark if he had any other material. The producer offered him the musical's title song, and they returned to Abbey Road to record it in January 1986. Written with John Christie, the song's recording featured 48 tracks of backing vocals, by Mercury, Christie and another friend, Peter Straker. Two x 24-track tapes were locked together, for the first time in Abbey Road's history. The end result was a 96-track production.
The original 'Time' and a "goosebump" moment
The video was swiftly filmed in just three hours at the Dominion, before that evening's performance. Mercury had attended its opening night earlier that month. Clark has always remembered the song 'Time' as a "goosebump" moment, and he set about finding the original, stripped-down recording. He finally retrieved it from his tape archive in the spring of 2018.
Moran recorded a new piano track at his Buckinghamshire studio, and Clark was able to produce the performance he'd always wanted to hear again. He had kept the negatives from the four-camera video shoot, as well as unprocessed film. This was stored for a time at Rank Laboratories in Pinewood. The producer took back ownership after the 2014 production of the documentary The Dave Clark Five and Beyond.

What he found in the footage, and is now in the new video, was a "magic performance" by Mercury. "He tasted every word," says Clark. "When we first recorded ['Time'] in Abbey Road, in 1986, it was just Freddie and piano, which gave me goosebumps."
He continues: "I've worked with many people, but with Freddie it was like he was playing to 100,000 people. He would just go for it."
Explore our Freddie Mercury Artist Page.
Format:
UK English