Watch Slick Rick Perform 'Mona Lisa' On 'Good Morning America'
The hip-hop icon is celebrating the 30th anniversary reissue of his ground-breaking album, 'The Great Adventures Of Slick Rick' coming out on 26 April.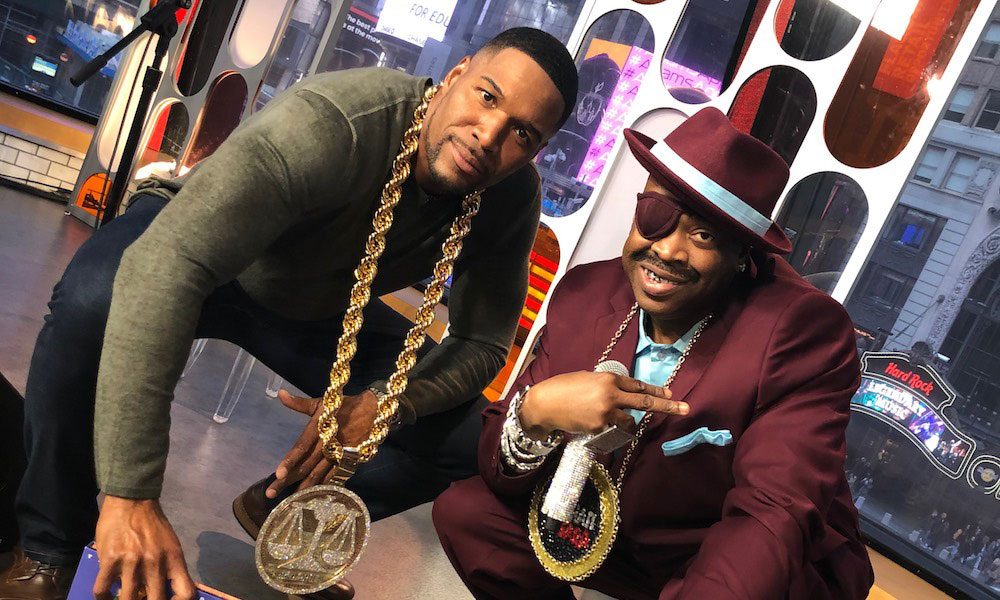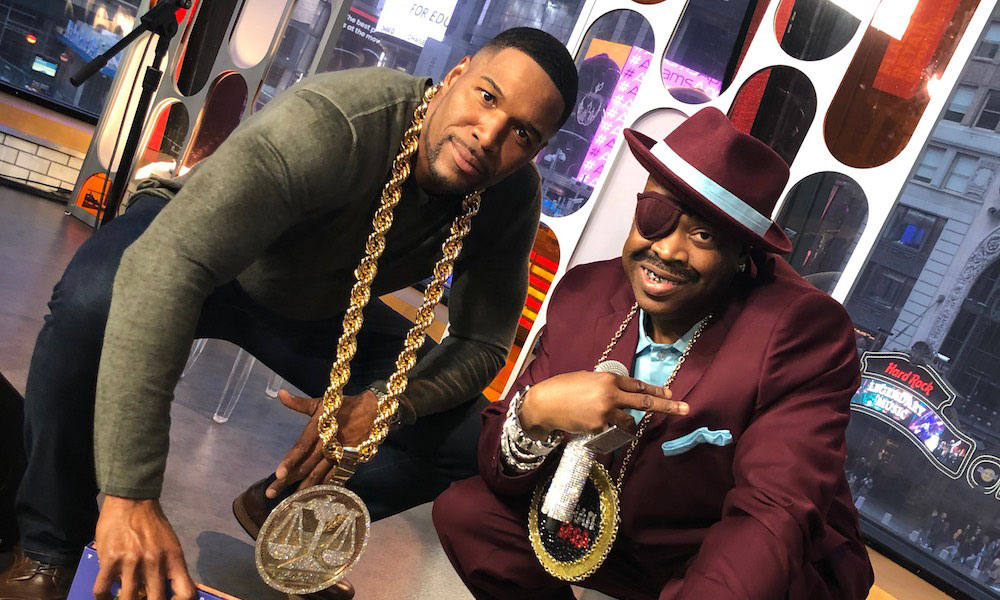 Hip-hop legend Slick Rick appeared on Good Morning America's 'Strahan & Sara' show to perform his hit 'Mona Lisa, off his 1988 debut The Great Adventures Of Slick Rick.
The London-born rapper is celebrating the 30th anniversary of his ground-breaking album, which is being reissued as a deluxe version next month on 26 April. Along with the complete album, the deluxe edition also features four previously unreleased demos recorded in Rick's home studio including 'Children's Story", 'Hey Young World', 'Teenage Love,' and 'Mona Lisa'.
While Slick's been sampled by countless artists, he also samples another icon, Nat King Cole on his classic hit 'Mona Lisa'.
Looking dapper as ever, Slick performed alongside his longtime collaborator DJ Kaos. Following the performance, 'The Ruler' sat down for an interview and talked about "keeping the grit alive" on his upcoming release.
When asked why he's been sampled by so many artists, Slick talked about the simplicity of early hip-hop and why it made it so conducive to sampling. "People like to use phrases from it [his music} to express what they wanted to say," Slick says.
In a previous interview with Billboard, Slick talked about his early days in the Bronx and how it was being around for the birth of hip-hop.
"It was a special moment in Bronx history – being at the beginning of the birth of hip-hop. It was kind of like Ron Howard trying to be the Fonz, as far as me coming from London. It was something more like that: trying to get the whole American lingo, the American cool swag thing, and all that type of stuff. And then when hip-hop came around, I just kind of excelled at it."
The emcee was also recently featured on Mariah Carey's new album Caution and talked about future collaborations with French Montana and actor-turned-DJ Idris Elba.
Along with promoting the album, Slick has announced a number of performances this spring including the Ardmore Music Hall near Philadelphia in April, the Microsoft Theater in Los Angeles and Paul Brown Stadium in Cincinnati in July.
Watch the full interview here.
Format:
UK English