Watch Tove Lo's Music Video For New Single 'No One Dies From Love'
The song teases a new era for the Swedish singer.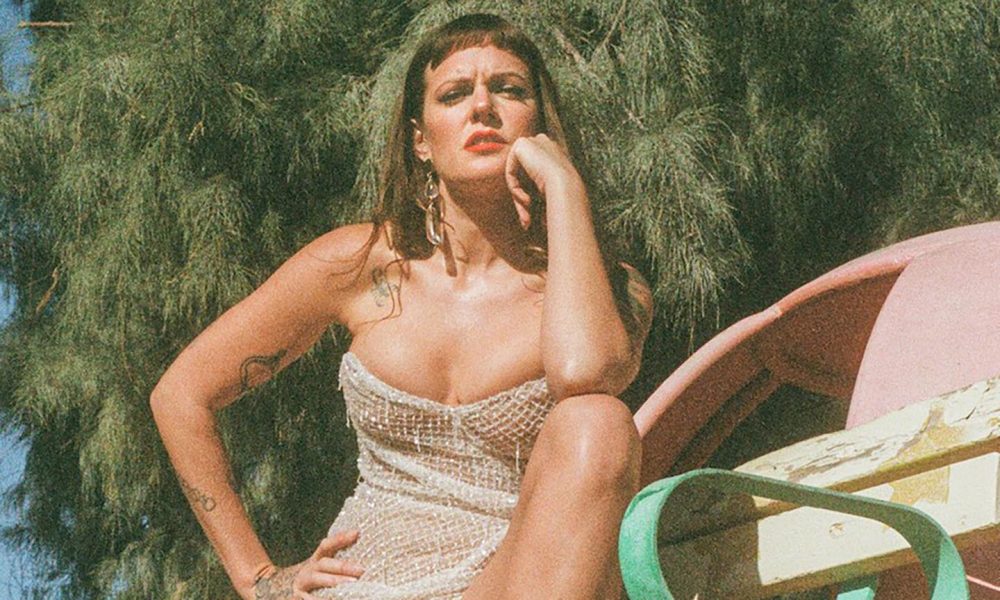 Tove Lo is beginning an exciting new chapter with her new single, "No One Dies From Love."
The track was co-written with her longtime collaborator Ludvig Söderberg. Lo said it is about "when you're with someone for a long time and it ends all of a sudden, it's like a part of you has died. This person is now a stranger to you. All of the memories are tainted. For the first part of the breakup, you believe you're not supposed to feel good about anything you had together. What I believe I do best is 'heartbreak you can dance to.' The song is that."
The video for the song takes on a cinematic quality, with Tove Lo playing a movie star who happens to fall in love with a robot named Annie. They watch movies together and share plenty of passionate kisses – but, in a twist, the robot ends up being hurt by Lo in the end, leading to its demise.
Tove Lo - No One Dies From Love (Official Music Video)
Lo commented on the video, saying "No One Dies From Love" and her next upcoming songs are "very cinematic, dramatic and grand, so for the visual story I want to attach a character to each song. For 'No One Dies From Love' it's the classic vulnerable, lonely starlet looking for connection. This mini movie is a different kind of love story."
This isn't the only new single Lo has released this year. She previously shared "How Long," an original track that was featured on the second season of Euphoria. Fans looking for more are in luck, meanwhile, as Lo kicks off a North American tour on May 18 in Santa Ana, California. Scroll down for dates.
Listen to the best of Tove Lo.
Tove Lo North American tour dates
05/18 – The Observatory – Santa Ana, CA
05/19 – The Observatory – Santa Ana, CA
06/09 – Irving Plaza – New York, NY
06/11 – Governors Ball Music Festival – New York, NY
06/13 – Roadrunner – Boston, MA
06/14 – The Fillmore – Silver Spring, MD
06/15 – The Fillmore Charlotte – Charlotte, NC
06/17 – Bonnaroo Music and Arts Festival – Manchester, TN
07/28 – Lollapalooza – Chicago, IL
07/24 – Float Fest – Gonzalez Colonia, TX
07/30 – Osheaga Music and Arts Festival – Montreal, CA