Wayne Kramer's "Supergroup" MC50 Add European Dates
Don Was, Matt Cameron and Kim Thayil will all be aboard.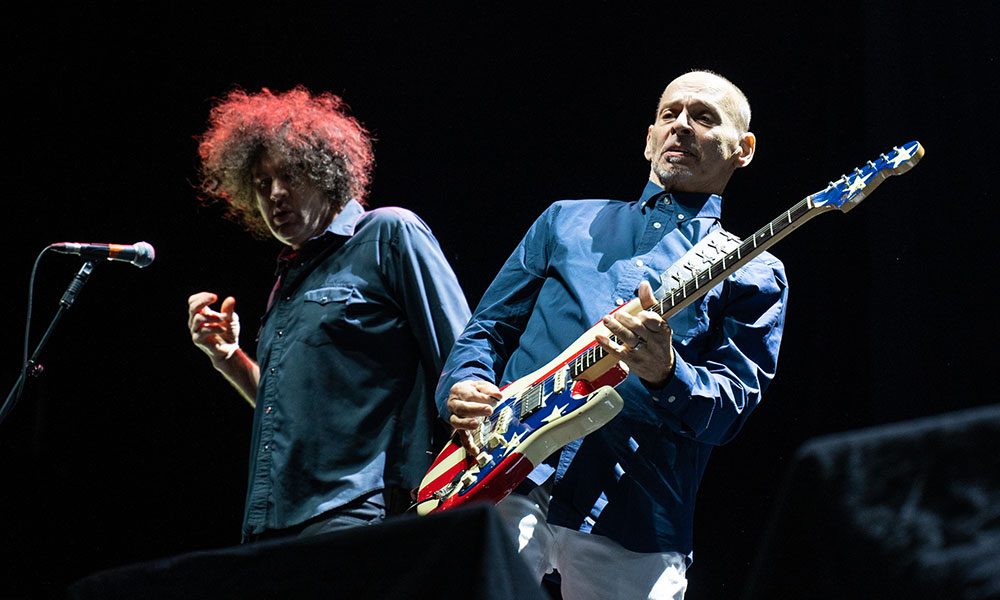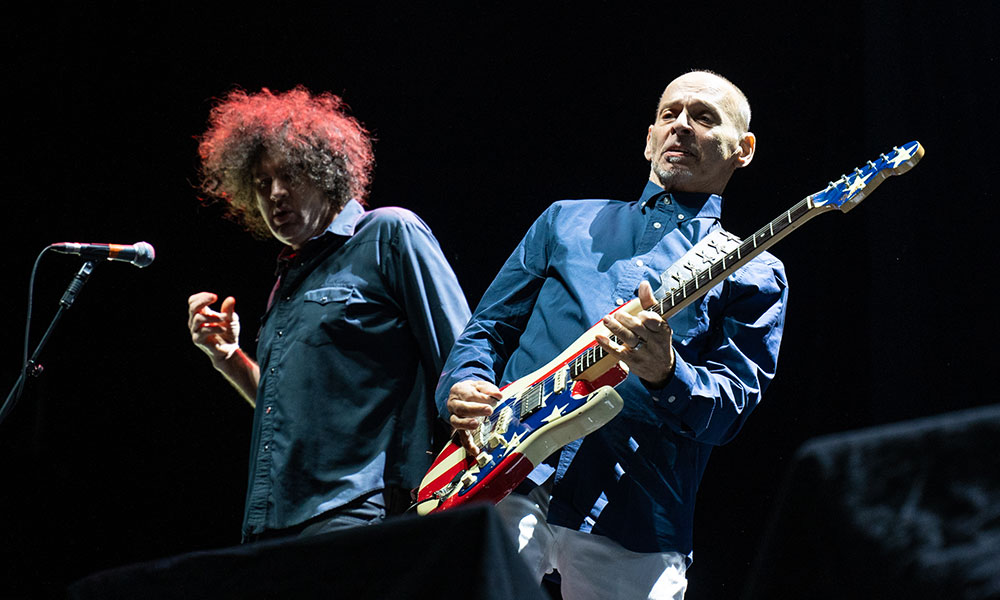 MC50, Wayne Kramer's new "supergroup" version of the pioneering hard rock band he co-founded, MC5, have announced a European tour for November. The dates follow the band's extensive North American run in September and October.
The band's name marks the 50th anniversary of the Michigan group's seminal debut album Kick Out The Jams, released in 1967. The stellar line-up includes bassist, producer and Blue Note Records president Don Was and drummer Matt Cameron from Pearl Jam and Soundgarden, alongside the latter band's co-founder and lead guitarist Kim Thayil, Brendan Canty from Fugazi, Dug Pinnick of King's X and Marcus Durant of Zen Guerilla.
Manager Danny Bland posted the above photo of the new line-up with the caption "It's not a gang, it's a club." Earlier this week, Cameron posted a clip on Pearl Jam's channel of the band in rehearsal; watch below as they jam through the Kick Out The Jams track 'Rocket Reducer No. 62.' The new project marks the first time that Cameron and Thayil have played together since the death of Soundgarden's lead vocalist Chris Cornell in May 2017.  
The band will make their live debut at the Northside Festival in Aarhus, Denmark on 8 June, with further festival dates booked in June and July in Spain, Sweden and Belgium. North American dates begin on 5 September, ending with a Detroit show on 27 October.
The newly-announced European leg begins in Bristol on 9 November, with a London show at Shepherd's Bush Empire on the 12th; the UK leg is followed by bookings in France, Italy, Switzerland and Germany, concluding in Austria on 25 November.
"We had to improvise to see if we could play together organically," Kramer explains in the current issue of Uncut. "Then the songs become a joy…this isn't going to be a laid-back gig."
Kramer's autobiography The Hard Stuff: Dope, Crime, the MC5, and My Life of Impossibilities,  will be published to coincide with the tour. A press release notes that it "chronicles his abusive childhood, his discovery of rock and roll through artists like Chuck Berry and the Yardbirds, and the beginnings of the MC5, which he founded when he was a teenaged Downriver greaser obsessed with guitars, girls, and hot rods."
Format:
UK English