Weezer Frontman To Inspire TV Series?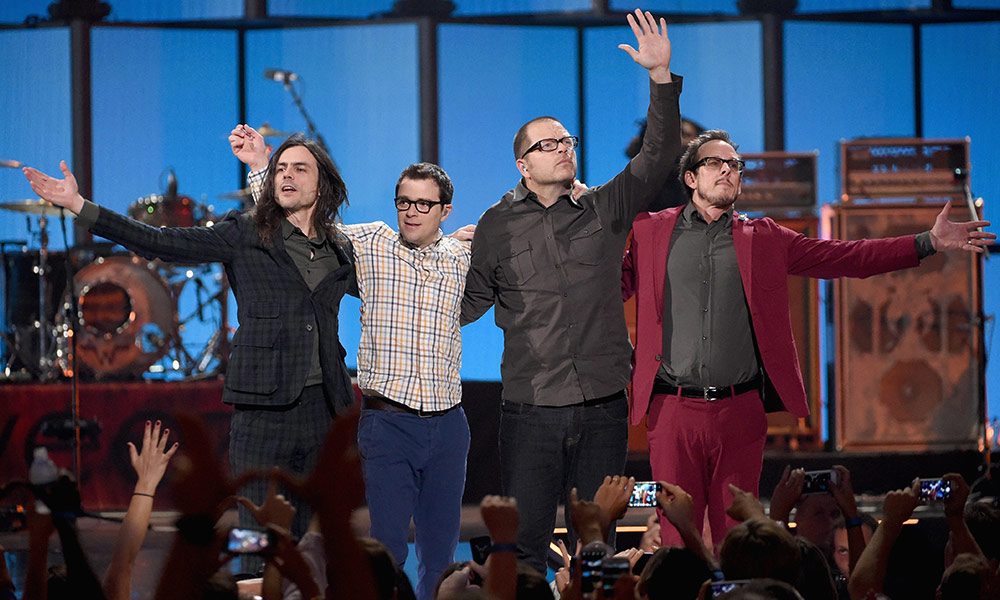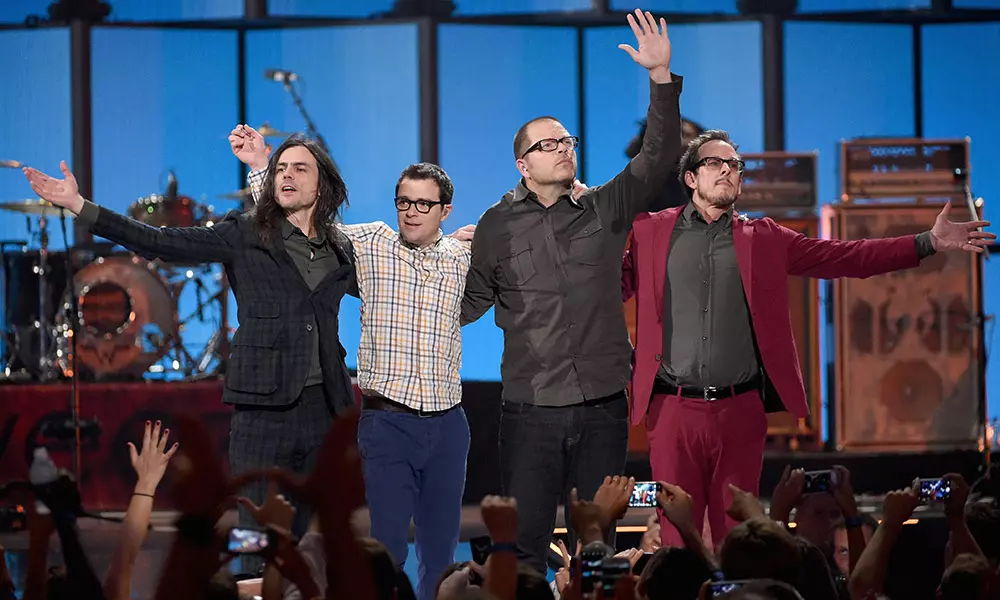 Weezer's Rivers Cuomo isn't just back in the music spotlight with his band's upcoming Republic album 'Everything Will Be Alright In The End.' He could be the subject of a new TV comedy.
Fox has invested in a pilot for 'DeTour,' based on Cuomo's life, according to The Hollywood Reporter. The show would be based around a pitch by Steve Franks, the creator of 'Psych,' which was voted favourite cable TV comedy before ending its run of 122 episodes on the USA Network earlier this year.
'DeTour' is described as a "coming of age story that's slightly out of sequence," focusing on a 30-year-old rock star who worries that he may not be able to repeat his success and walks away from his career at its height. He then tries to make up for the experiences he missed out on in his life while he was becoming famous.
The script is to be written by Franks, and he will also be an executive producer for the project along with Chris Henze of Tagline Television, who also worked on 'Psych,' and Willie Mercer. The magazine reports that Cuomo's own life story, which saw him take a sabbatical from Weezer eight years ago to go to college at Harvard, would be embellished "with a fictional character and the small band of misfit friends that make it possible for him to get through his formative years."
The project was described in a Fox press statement as a "put pilot," a phrase that seems to be open to interpretation. Cuomo himself said on Twitter: "I think someone from Fox jumped the gun with their press release. From what I understand, a 'put pilot' means they might make a pilot. Pretty much every show makes a pilot before it goes on the air. Only one in 100 goes on to become a regular show. I'll let you know if it gets more serious :)."
The latest idiosyncratic "webisode" teaser for the Weezer album, which comes out on October 7, can be seen on their website here.
Format:
UK English