Willie Nelson, Elvis Costello, Chris Cornell & Others Interpret Johnny Cash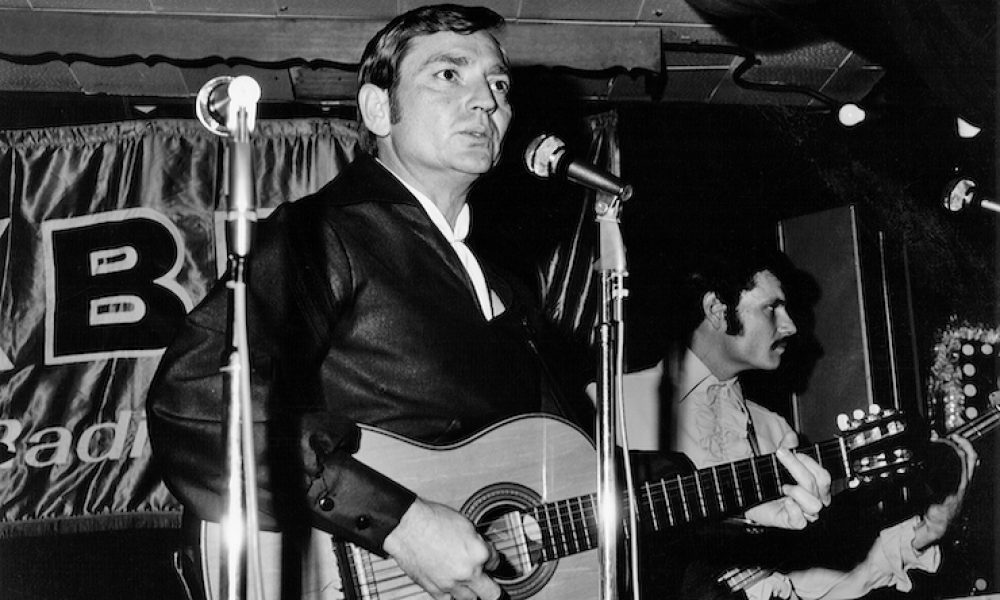 Artists such as Willie Nelson & Kris Kristofferson, Alison Krauss & Union Station, Elvis Costello and, posthumously, Chris Cornell will feature on a tribute album called Johnny Cash: Forever Now. The project sees many contemporary singers and admirers of the Man In Black setting his unpublished poety and other writings to new, original music.
The album has been co-produced by Steve Berkowitz and Cash's son John Carter Cash, who says: 'I picked the artists who are most connected with my father, who had a personal story that was connected with Dad.
"It became an exciting endeavor to go through these works, to put them together and present them to different people who could finish them in a way that I believed that Dad would have wanted." It was the discovery, by John Carter Cash and his sister Rosanne, of the vast cache of unreleased written material by their father that has led to the creation of the album.
Cornell's contribution is a collaboration with the Jayhawks, and will be out just before the first anniversary of his tragic death in May 2017. It has the former Soundgarden frontman using Cash's words to create 'You Never Knew My Mind.' In this case, the connection between the two artists is of course that Cash covered Soundgarden's 'Rusty Cage' on the American II: Unchained album of 1996. That rendition was nominated for a Grammy for Best Male Country Vocal Performance.
Johnny Cash: Forever Now will also feature performances by Ruston Kelly and his fellow country artist (and wife since October 2017) Kacey Musgraves, who sing 'To June This Morning,' inspired by Johnny's wife June Carter Cash; Brad Paisley ('Gold All Over The Ground'), John Mellencamp, Carlene Carter and Rosanne Cash, who sings 'The Walking Wounded.' Also on the album are T Bone Burnett, I'm With Her, Jewel, Daily & Vincent, Jamey Johnson and Robert Glasper featuring Ro James and Anu Sun.
Explore our Johnny Cash Artist Page.
Format:
UK English