Winehouse Portrait Launches On BBC iPlayer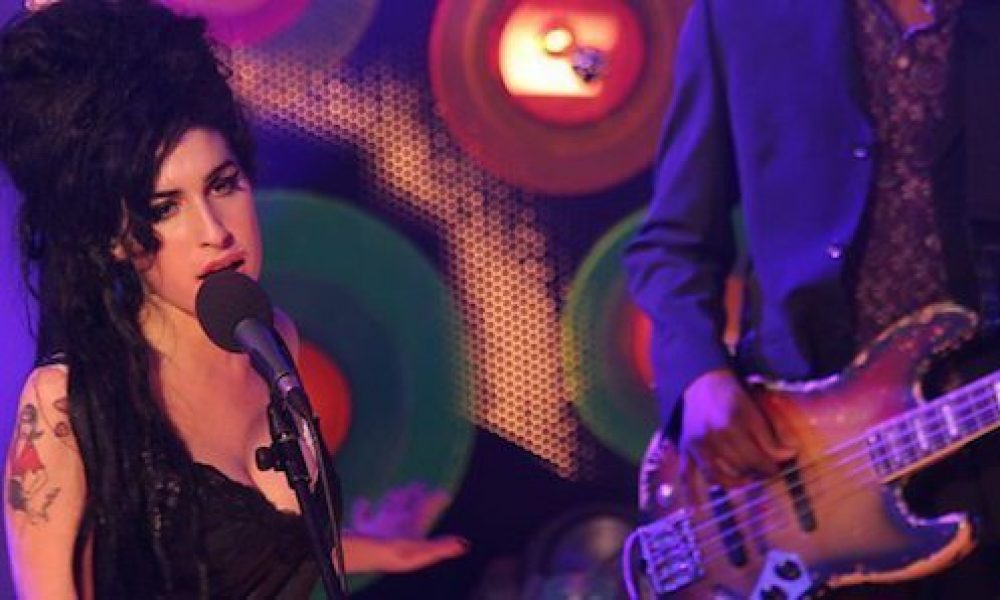 A portrait of Amy Winehouse compiled from various BBC interviews during her lifetime, including much unseen footage, has been launched exclusively on the broadcaster's iPlayer service today (22). The 23-minute film 'Amy Winehouse In Her Own Words' was launched at 6.30am this morning and can be viewed, where available, here.
The programme includes footage from the 'Jazz And Soul Britannia' series on BBC Four, BBC One Sessions in 2007, Glastonbury Festival in 2004 and 2008, the 2004 Mercury Music Prize, 'Later with Jools Holland' from 2006 and the New Year's Eve special edition of 'Later,' the annual 'Hootenanny,' in 2006.
There is film of Winehouse performing 'Love Is A Losing Game' and 'Wake Up Alone' in a BBC One Session from 2007, and an acoustic 'Stronger Than Me' from Glastonbury in 2004. Only available on the iPlayer, as part of BBC Music's exclusive BBC iPlayer commissions, the film celebrates Amy's music, influences and the challenges that faced her as an artist, expressed in her own inimitable way.
"We're honoured to pay tribute to Amy with a programme featuring exclusive unseen and rare footage from her performances at the BBC," says James Stirling, Editor, BBC Music. "Amy wrote smart, sad, soulful and original pop songs that became instant classics and inspired a generation."
In the programme, Winehouse says: "I'd say to sing soul, I think you have to have grit, you have to be able to see through the world, you have to be able to be withdrawn sometimes and you have to be able to be your own best friend as well, it's important. As well as your own worst enemy."
Explore our dedicated Amy Winehouse Artist Page
Format:
UK English