Little Steven Previews 'Summer Of Sorcery' Album With 'A World Of Our Own'
The new release by Little Steven and the Disciples of Soul will be supported by a major world tour.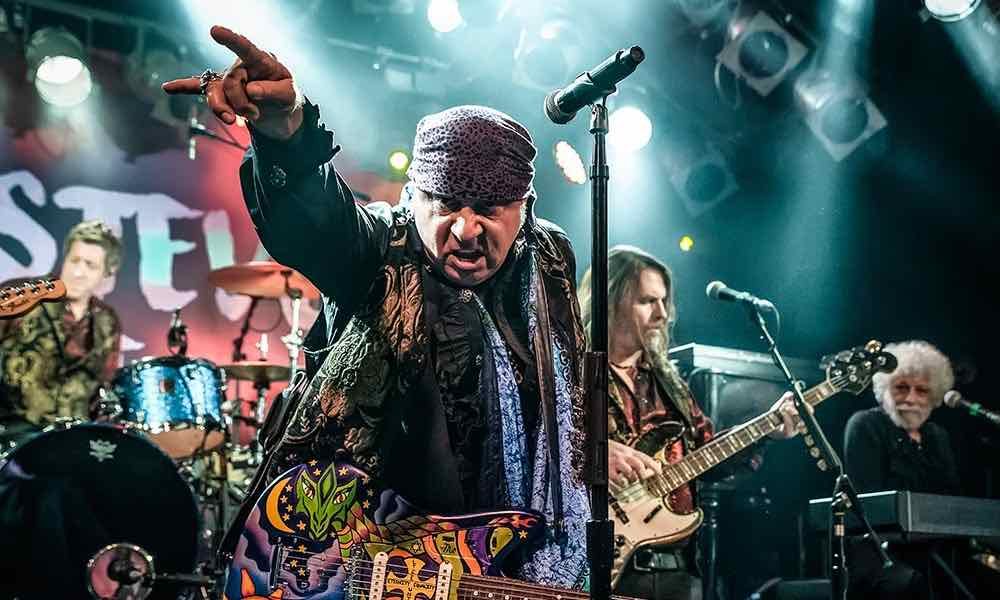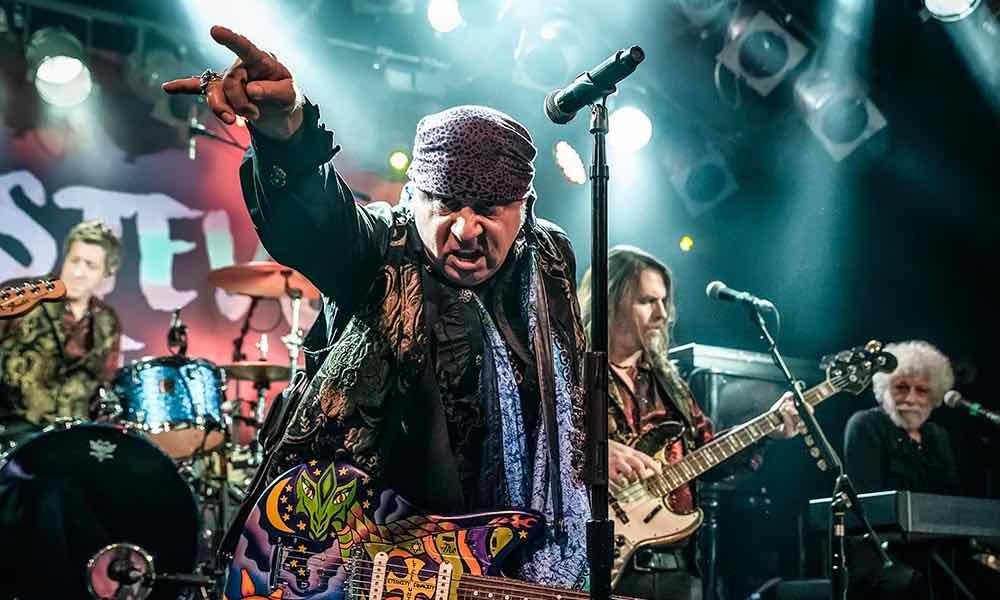 Little Steven and the Disciples of Soul have unveiled the new song 'A World Of Our Own,' which will be on their forthcoming Summer Of Sorcery album, out on 3 May on Wicked Cool/UMe.
Little Steven - A World Of Our Own (Audio) ft. The Disciples Of Soul
The soulful, feelgood track is a knowingly nostalgic evocation of a more innocent era in popular culture. "Growing up, the Shirelles, the Chiffons, the Ronettes, the Crystals and the Shangri-Las were really important to me," says Little Steven, aka Steven Van Zandt. "This song is my take on the type of song I might have written for a Girl Group like one of those fantastic acts back in the day."
Summer Of Sorcery will be released on CD, in digital formats and on vinyl as a double LP, on 180-gram black vinyl. There will also be a limited edition double LP version on 180 gram, psychedelic swirl vinyl exclusively via uDiscover Music. All digital pre-orders will receive instant grat downloads of 'A World Of Our Own' as well as the album's opening release 'Superfly Terraplane.'
Little Steven and the Disciples of Soul have just arrived in Australia for a run of shows that starts on Saturday (13) in Perth. On 18 and 20 April, the 15-piece band will perform twice at the 30th anniversary Byron Bay Bluesfest in Byron Bay. That leg of their tour concludes in Auckland, New Zealand on 27 April.
The band return to the US to mark the release of Summer Of Sorcery with release shows at  the Saban  in  Los Angeles  on 4 May and at the Paramount Theatre  in  Asbury Park, New Jersey on 8 May.   They then cross continents again to resume their international touring in the UK, starting on 16 May in Liverpool, followed by a London date at the 02 Academy, other headlining UK shows and stops across Germany, Denmark, Sweden, Norway, Belgium, Holland, Switzerland, Italy  andSpain.
The first leg of Little Steven and the band's North American tour will begin on 2 July at the London Music Hall  in  Ontario, Canada. The itinerary takes them across Canada and the  Eastern United States. As reported, each show on the American tour will benefit Van Zandt's TeachRock education initiative and offer an introduction to the Teachrock.org curriculum. Each ticket purchased online for any of the US tour dates will include a CD of Summer Of Sorcery.
The album, the studio follow-up to 2017's acclaimed Soulfire and its 2018 sister release Soulfire Live!, was written, arranged, and produced by Van Zandt at his Renegade Studios in New York City. The album was co-produced and recorded by the Grammy-winning Geoff Sanoff  and co-produced by Disciples of Soul musical director and guitarist Marc Ribler, who leads the stellar, 14-strong Disciples of Soul line-up.
The record was mixed and mastered respectively by Van Zandt's career-long collaborators and friends, the revered Bob Clearmountain and Bob Ludwig. It has Frank Frazetta-inspired cover art by  Van Zandt's longtime art director,  Louis Arzonico.
"My first five albums in the '80s were both very personal, and very political," says Van Zandt. "I wanted the new material to be more fictionalised. The way records were when I grew up. Before it was an artform. The concept was capturing and communicating that first rush of summer. The electricity of that feeling of unlimited possibilities. Of falling in love with the world for the first time.
"Obviously, there are occasional personal references, and a bit of what's going on socially scattered throughout, but I achieved what I set out to do. I created a collection of fictional movies scenes that feel like summer. I'm quite proud of it."
"I always work thematically," Van Zandt continues. "I can't just throw together a collection of songs; there has to be some kind of overriding idea that drives it. This time I wanted to capture the excitement of that first summer of consciousness. That one special summer where you first fall in love with life, that thrill of just being alive.
"Quite honestly, the  Soulfire  Tour was something special,. It was a definitive type of tour — I told my whole life story and most of the story of the history of rock 'n' roll simultaneously, it was a show 20, 30, 40 years in the making. So it was like, ok, now what? How do we beat that, or at least equal it? You set these standards and now you've got to reach them."
He concludes of Summer Of Sorcery: "Making this record was everything I'd hoped for. What I'd hoped would happen was, you put the whole tour, all of those songs, into a funnel and out of that funnel comes a new album. And that's exactly what happened."
Summer Of Sorcery is released on 3 May. Scroll down for the full tracklisting, and pre-order it here.
SUMMER OF SORCERY TRACK LISTING:
1. Communion
2. Party Mambo!
3. Love Again
4. Vortex
5. A World Of Our Own
6. Gravity
7. Soul Power Twist
8. Superfly Terraplane
9. Education
10. Suddenly You
11. I Visit The Blues
12. Summer Of Sorcery
Format:
UK English