Little Steven & The Disciples Of Soul's Long-Awaited New Album, 'Summer Of Sorcery' Is Out Now
"I created a collection of fictional movies scenes that feel like summer. I'm proud of it", Steven Van Zandt says of the new record.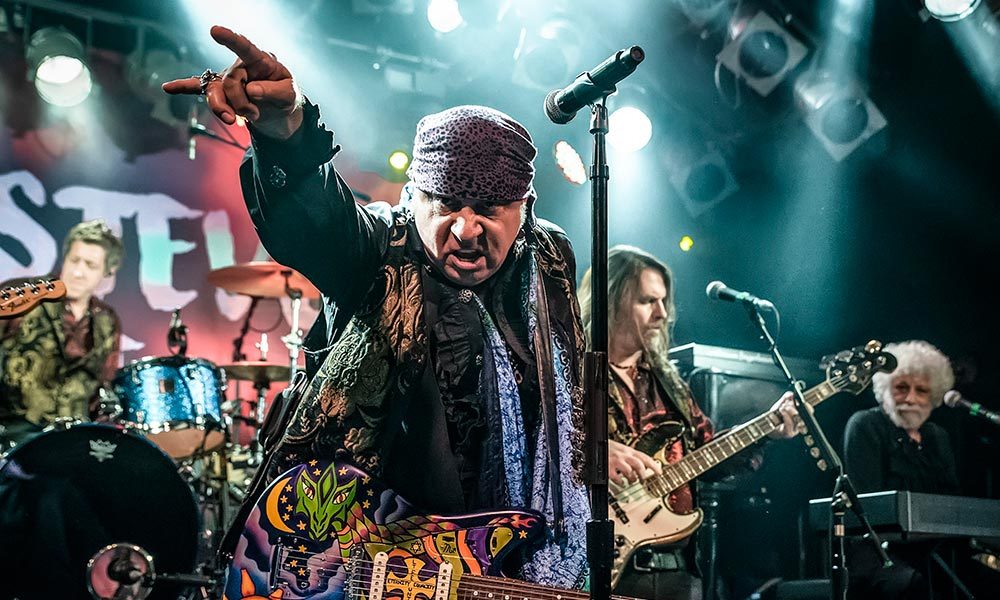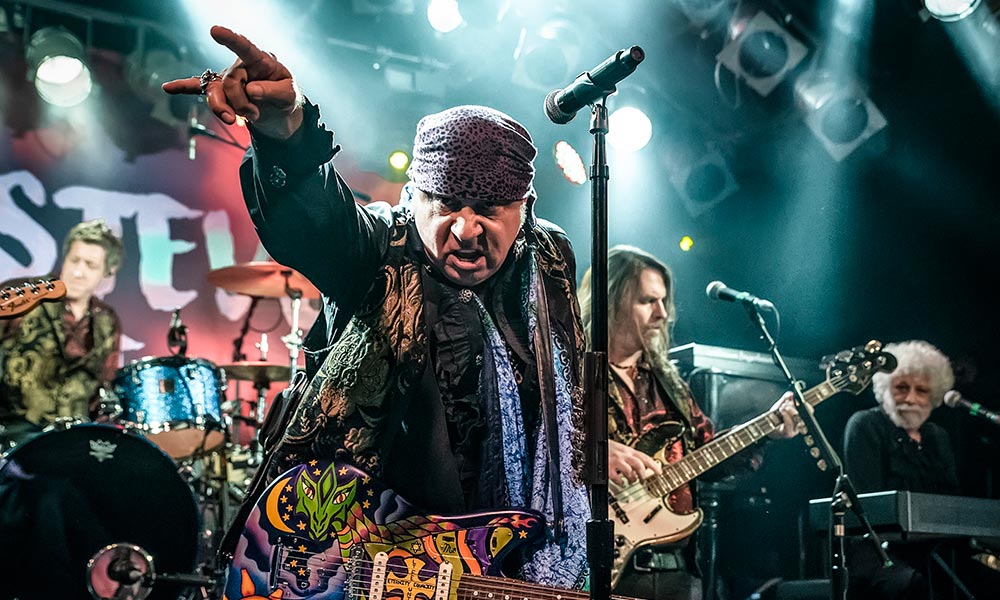 Little Steven and the Disciples of Soul's eagerly awaited new album. Summer Of Sorcery, the legendary rock 'n' rollers first album of new material, is out now via Wicked Cool/UMe. You can check out the record's first track, the jet-fuelled 'Superfly Terraplane', below. The album will be released on CD, digitally and on vinyl as double LP on 180-g black vinyl. A limited edition version will be available as a double LP on 180g psychedelic swirl vinyl exclusively via uDiscover Music.
Purchase Summer Of Sorcery right now.
"My first five albums in the '80s were both very personal, and very political," explains Little Steven aka Steven Van Zandt. "I wanted the new material to be more fictionalized. The way records were when I grew up. Before it was an artform. The concept was capturing and communicating that first rush of summer. The electricity of that feeling of unlimited possibilities. Of falling in love with the world for the first time. Obviously, there are occasional personal references, and a bit of what's going on socially scattered throughout, but I achieved what I set out to do. I created a collection of fictional movies scenes that feel like summer. I'm quite proud of it."
Summer Of Sorcery – which arrives just two years after Little Steven's acclaimed 2017's solo return, Soulfire, and its 2018 live follow-up, Soulfire Live! – was written, arranged, and produced by Van Zandt at his own Renegade Studios in New York City; the album was co-produced and recorded by Grammy Award-winner Geoff Sanoff and co-produced by Disciples of Soul musical director and guitarist Marc Ribler. The album was mixed and mastered respectively by Van Zandt's career-long collaborators and friends Bob Clearmountain (Rolling Stones, David Bowie, The Who, Bryan Adams), and Bob Ludwig (Led Zeppelin, Nirvana, The Band, Sly and the Family Stone). The album – which features an exclusive introduction written by Van Zandt – is adorned with Frank Frazetta-inspired cover art by Van Zandt's longtime art director, Louis Arzonico.
The Rock and Roll Hall of Famer and founder of SiriusXM's Underground Garage (Ch. 21) will celebrate the release of Summer of Sorcery with a special weekend-long takeover of SiriusXM's Classic Vinyl (Ch. 26). "Steven Van Zandt's Classic Vinyl Takeover" will feature Little Steven spinning vintage and classic rock tracks as well as playing songs from the new album. The takeover begins Friday, 3 May at 5pm ET with replays throughout the weekend on Classic Vinyl.
The Disciples will celebrate Summer Of Sorcery with special record release shows at The Saban in Los Angeles on 4 May and at the Paramount Theatre in Asbury Park, N.J. on 8 May. A wide-ranging world tour will follow, beginning 16 May at Liverpool, UK's 02 Academy and then making headline stops across the United Kingdom, Germany, Denmark, Sweden, Norway, Belgium, the Netherlands, Switzerland, Italy and Spain. Exclusive VIP Meet & Greet Upgrade Packages are available for most dates. The Summer Of Sorcery Tour will hit North America this summer – a full itinerary will be announced soon. In addition, Little Steven will lead the Disciples of Soul down under for the very final dates on his epic Soulfire Tour, including a pair of hugely anticipated performances at the 30th anniversary Byron Bay Bluesfest in Byron Bay, Australia (18 and 20 April 18 ). For complete details, updates, and ticket availability, please visit the artist's official website.
"I always work thematically," Van Zandt says of Summer Of Sorcery. "I can't just throw together a collection of songs; there has to be some kind of overriding idea that drives it. This time I wanted to capture the excitement of that first summer of consciousness. That one special summer where you first fall in love with life, that thrill of just being alive."
Van Zandt's first solo album as Little Steven in close to two decades, 2017's Soulfire saw the Rock & Roll Hall of Famer revisiting songs that spanned the length of his career as artist, performer, producer, arranger, and songwriter, focusing on the "soul horns-meet-rock 'n' roll guitars" sound he first pioneered on Southside Johnny and the Asbury Jukes' classic first three albums and later, his own first solo LP. The album saw Van Zandt uniting an all-new Disciples of Soul, complete with three backing vocalists and a full horn section featuring original Asbury Jukes/Miami Horns saxophonists Stan Harrison (tenor) and Eddie Manion (baritone). Little Steven and his 15-piece big band spent nearly two years traveling the world on the Soulfire Tour, not to mention last year's Soulfire Teacher Solidarity Tour supporting TeachRock, the Rock and Roll Forever Foundation's national initiative to bring music curriculum into schools across the country.
"Quite honestly, the Soulfire Tour was something special," he says. "It was a definitive type of tour – I told my whole life story and most of the story of the history of rock 'n' roll simultaneously, it was a show 20, 30, 40 years in the making. So it was like, OK, now what? How do we beat that, or at least equal it? You set these standards and now you've got to reach them."
Recorded last year mid-Soulfire Tour and then mixed whilst on the road once again, Summer Of Sorcery represents a straightforward progression from its predecessor, the first time in Van Zandt's long career that he's maintained a band line-up and sonic approach from one solo work to the next.
"Instead of embarking on a whole new adventure, I decided, I'm going to evolve this thing," Van Zandt says. "I've always wondered where my sound would evolve to if I ever did the same thing twice, if I ever evolved vertically rather than horizontally. All five of my solo albums before Soulfire are completely different genres. I never had a chance to evolve one particular thing to see where it went.
"With this record I really wanted to travel back to a time when life was exciting, when unlimited possibilities were there every day. That was the feeling in the '60s, the thrill of the unexpected coming at you. Our minds were blown every single day, one amazing thing after another, constantly lifting you up. So you kind of walked around six inches off the ground all the time, there was something that kept you buoyant in your spirit. I wanted to try and capture that first and foremost.
"Making this record was everything I'd hoped for," Little Steven says. "What I'd hoped would happen was, you put the whole tour, all of those songs, into a funnel and out of that funnel comes a new album. And that's exactly what happened."
Summer Of Sorcery is out on 3 May and can be bought here.
Format:
UK English