Wynonna Judd Announces Dates For Back To Wy Tour
The run kicks off October 26 in Indianapolis, Indiana.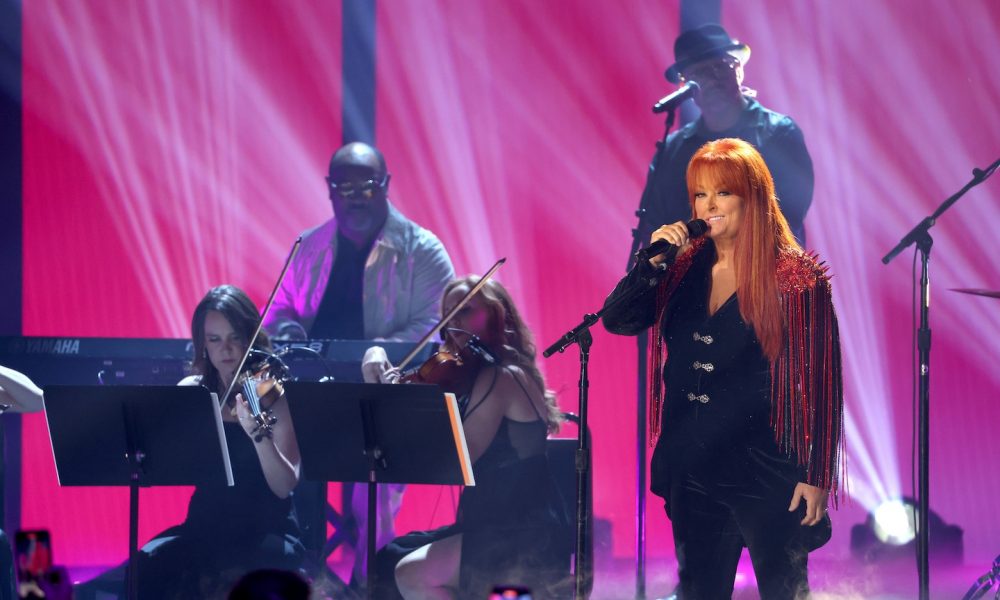 One of country music's most legendary voices and truly iconic performers, Wynonna, has announced her upcoming theatre tour, Back To Wy.
The tour, produced by Live Nation, will feature the songs off Wynonna's first two solo albums—Wynonna (1992) and Tell Me Why (1993), performed track by track, front to back, followed by a finale of her other hits along with The Judds classics.
The 15-city tour kicks off on Tuesday, October 26 at Murat Theatre at Old National Centre in Indianapolis, IN making stops across the U.S. in San Antonio, Dallas, Louisville, and more before wrapping up in Knoxville at Tennessee Theatre on Friday, December 1.
Wynonna became the highest-selling debut album by a female artist at the time. Wynonna earned three consecutive No.1 hits with "She Is His Only Need," "I Saw The Light," and "No One Else On Earth." A musical force like none other before her, Wynonna followed her wildly successful debut with the multi-platinum disc, Tell Me Why, which produced several hit singles including "Tell Me Why," "Is It Over Yet," "Rock Bottom," and "Girls With Guitars."
Said Judd: "Getting to share this tour with the fans who have been with me for 40 years, means the world to me. Deep diving into my first two solo albums, Wynonna and Tell Me Why, track by track, will be a trip down memory lane. As I sit and listen to these two records, I'm flooded with the memories that surrounded that time in my life. The fans held me up and supported me through that season of change in 1992, and I now see 'herstory' repeating itself. This music healed me then and is healing me now. The circle of life continues…"
Visit Wynonna Judd's official website for more information.
Back To Wy Tour Dates:
October 26, 2023 Indianapolis, IN Murat Theatre at Old National Centre
October 27, 2023 Ames, IA Stephens Auditorium
October 28, 2023 Prior Lake, MN Mystic Lake Casino*
November 2, 2023 Rosemont, IL Rosemont Theatre
November 3, 2023 Bowler, WI North Star Mohican Casino*
November 4, 2023 Peoria, IL Peoria Civic Center Theater
November 9, 2023 San Antonio, TX Tobin Center for the Performing Arts*
November 11, 2023 Oklahoma City, OK The Criterion
November 12, 2023 Austin, TX ACL Live at Moody Theatre
November 17, 2023 Birmingham, AL Alabama Theatre
November 18, 2023 Bossier City, LA Margaritaville Casino*
November 19, 2023 Dallas, TX Majestic Theatre
November 25, 2023 Louisville, KY Palace Theatre
November 30, 2023 Durham, NC Durham Performing Arts Center
December 1, 2023 Knoxville, TN Tennessee Theatre
*Not A Live Nation Date