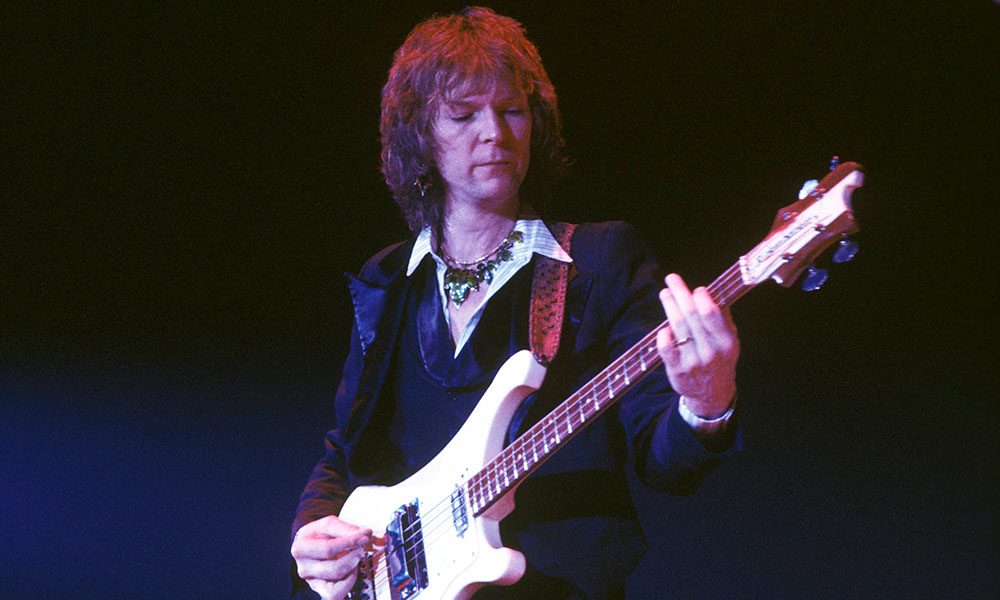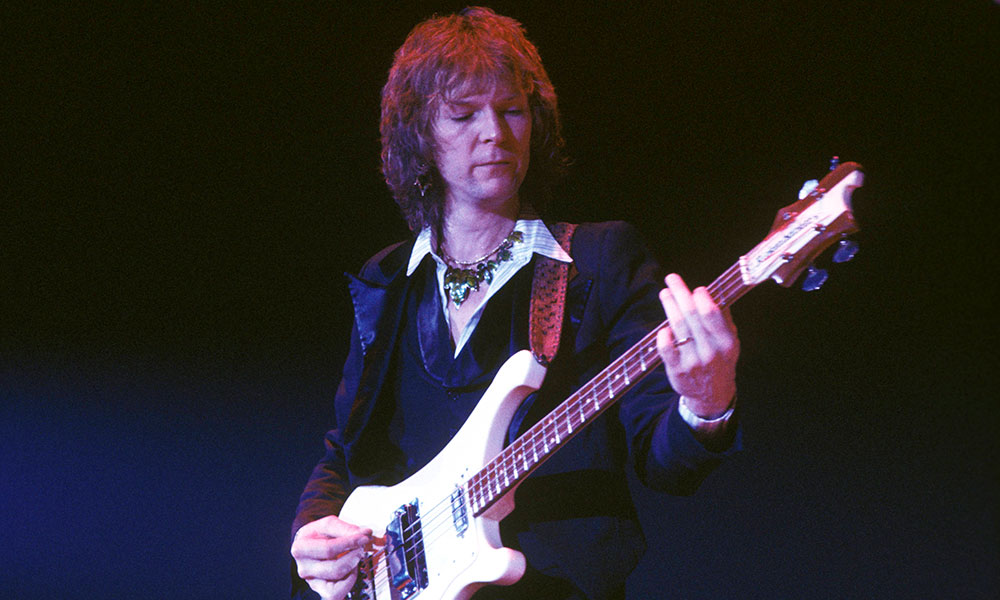 Yes began their first concert without Chris Squire, after the death of their co-founding bassist in June, with an emotional tribute to him. Friday night's (August 7) concert at the Grand Theatre in Mashantucket, Connecticut, at the beginning of the band's North American double-header tour with Toto, started with a single spotlight on a Rickenbacker bass on a stand, in Squire's regular place on stage.
The track 'Onward,' which Chris wrote for 1978's 'Tormato' album, was then played over the P.A. system, before the band — Jon Davison, Steve Howe, Geoff Downes, Alan White and Billy Sherwood, who had already been recruited to play bass on the tour — started their show. They began their 90-minute set with 'Intro/Firebird Suite' and then their first performance since 2004 of 'Don't Kill The Whale.'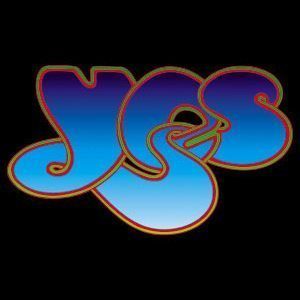 "We're all celebrating the magic of music," current lead singer Jon Davison told the audience, "but also the remembrance of a great friend. We love you, Chris." The tour continues tomorrow night (11) at the Barclays Centre in Brooklyn, New York, with dates until September 12.
In the current edition of Prog magazine, Yes' Alan White spoke about the upcoming tour. "We know how much Chris will be missed and hopefully we can make up for it," he said.
"It's going to be really hard for me to get used to not looking at his huge framework on stage in front of me, driving the band. All I can do is just get back into the driving seat with everybody else on stage and basically do it for him."
Format:
UK English