YG Parodies Donald Trump In 'Jealous' Video
The song marks the latest single off the rapper's new album, 'My Life 4Hunnid.'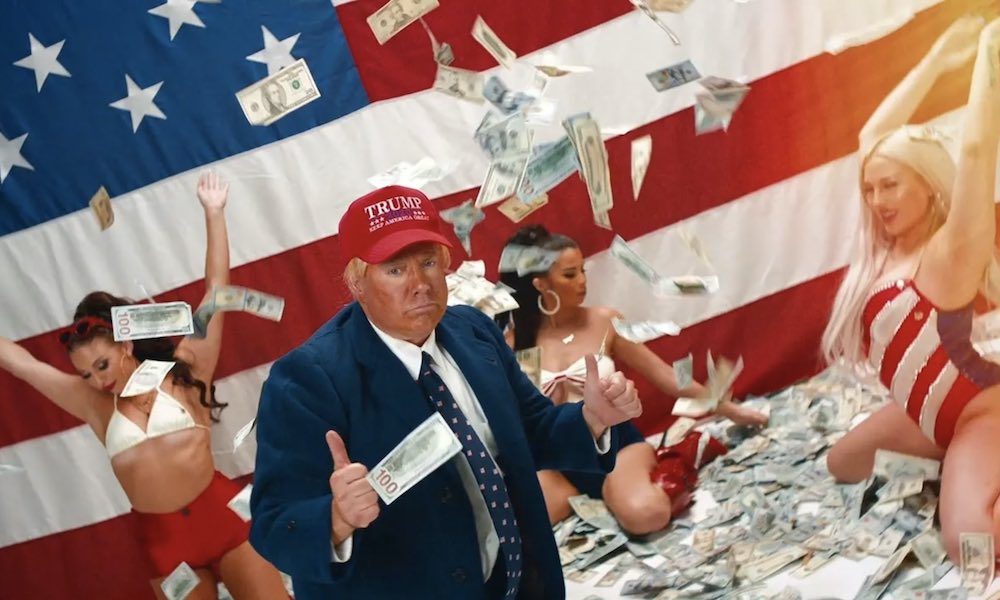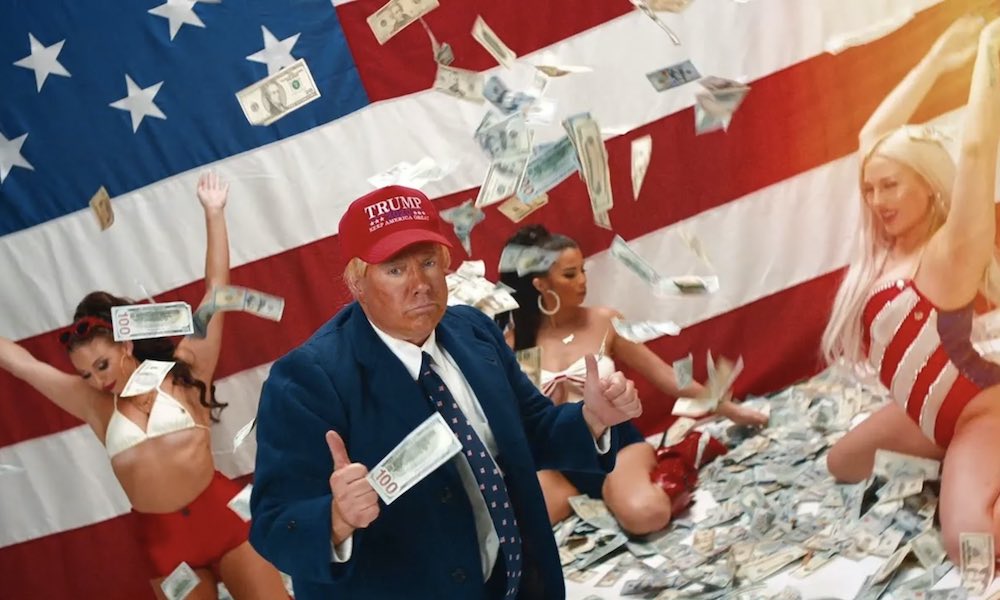 This morning, YG dropped a brand-new video for song "Jealous," the bouncy opening track off his latest album, My Life 4Hunnid. Just weeks ahead of the US elections, YG's new visual offers a scathing parody of incumbent President Donald Trump.
YG - Jealous (Spoof Video)
The dramatic visual opens with a figure at a piano. As the beat kicks in, it's revealed to be "Trump," as he raps, "They jealous, they envious of me/I'm rich as f__k, I'm poppin,' got it poppin' off a beat" in front of Air Force One.
Produced by Paul Cabbin, Tariq Beats, and Musik MajorX, "Jealous" follows such tracks as "Laugh Now Kry Later!," "Swag," and the non-album single, "Equinox" feat. Day Sulan.
The album also featured "FTP," a powerful protest song – made even more poignant alongside its video – captured during a Black Lives Matter march that YG organized in downtown Hollywood.
In a new Los Angeles Times feature, YG's manager, Jen McDaniels, recalled the protest and the making of the video. "We called [Black Lives Matter co-founder] Patrisse Cullors and said [YG] wants to do a protest, and during that shoot footage for the 'FTP' video, because he wants to stand with the community. Patrisse is a huge fan, and they proceeded to lock down streets, get an altar for the victims and a truck to perform on." She added that the incredible turnout of fans and supporters "showed how much his voice matters and how much his community needed that."
The Compton-based rapper and activist also made an appearance on Public Enemy's updated "Fight The Power." The 2020 version references today's social injustices and current politics. YG joined fellow guest artists Nas, Rapsody, and Jahi, as well as Black Thought and Questlove of The Roots.
Released last week, My Life 4Hunnid marks YG's fifth studio album. The Los Angeles Times observed that "In his music, YG speaks to the immediate, hour-to-hour rage and vulnerability of Black life as protests churn and police kill and terrorize with seeming impunity. It's fitting that My Life 4Hunnid is his darkest and most wounded album for Def Jam yet, one where the memories of his murdered friend [Nipsey] Hussle and fears of rampaging police are stalked by worries that, on the eve of the 2020 election, the country might not have what it takes to fix it all."
My Life 4Hunnid is available now and can be bought here.